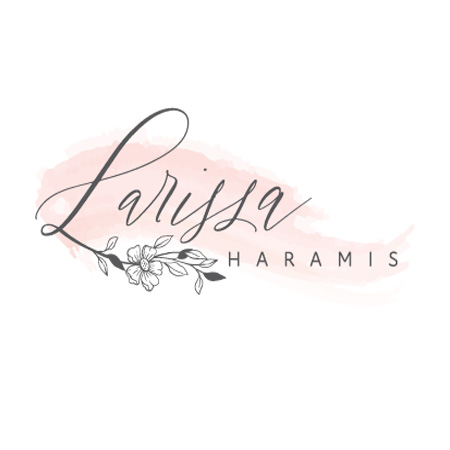 Larissa Haramis - Personalised Yoga & Meditation
Here's what some of my students have said about their individual journeys.
Testimonials
Focus areas
Therapeutic yoga
Well-being
Stress management
Nervous system
Tiredness
Love
---
---
"I have worked with Larissa as my private yoga instructor for more than ten years now. She is a phenomenal teacher and guide, I enjoy every session and my health and wellbeing has benefited greatly from our work together."
– Jenny L
"I feel like when I arrive at the class, I have been shattered into a thousand piece over the course of the week, it's just give, give, give, to everyone else, and then once the class starts piece by piece I draw myself back together and walk out whole again. Even my back and neck that have been incredibly tight for years are starting to loosen up. I'm so glad I found your class! Thank you."
– Jenny H

"I was complimented on my calm birthing strategies and breathing (during labour), so thanks heaps Larissa, it definitely helped!"
– Becky L

"I have really enjoyed this yoga and feel that I actually relax which hasn't happened in any yoga I've done before! I've learnt some techniques to do at home which is great, thanks."
– Kirsten W

"Thank you for all the knowledge and skills that you've shared during our pregnancy yoga classes. While I was only fortunate enough to attend your classes for the last few weeks of my pregnancy the benefits that I found were remarkable and had a profound effect on my health and wellbeing, giving me and my daughter the greatest chance of a positive pregnancy and birthing experience. I have a long-standing history of back problems which resulted in generalised tension in my torso and legs and postural impacts during my pregnancy. After feeling relief from the stretches and positions in my first class I eagerly awaited each class to again feel relief, particularly across my shoulders and pelvic region. While I was aware of the immediate results, you developed my understanding of the lasting benefits to my unborn child and the changes and stages that were to come, such as the birth. I now feel more confident in my body's ability to respond to the birthing process and have practical skills which can assist in fulfilling my desire for an active role in the birth. I cannot recommend your pregnancy yoga classes more highly and hope that many other women attend for as long as possible during their pregnancy so that they too feel as physically and mentally healthy and prepared."
– Kathryn G

"Starting yoga was a new experience having only done a few sessions previously, but I was told it would benefit my pregnancy so I contacted Larissa to begin the process. Larissa was very clear in the way the movements were described and the benefits each one would bring; which gave me a good understanding of not only how to do them, but why I needed to do them. Her approach was excellent to introduce me to the movements and postures and gradually build them up as my flexibility and experience developed. Throughout my pregnancy, I really noticed the different in my ability to move my pelvis and strengthen my back and posture as the baby grew. The breathing exercises have prepared me for the labour and given me a calmness that I previously didn't have. Each session was accompanied with a well thought out plan making the experience flow smoothly and leaving me completely relaxed and fulfilled. Larissa's knowledge of yoga goes far beyond other teachers I have met and would recommend her classes to both novice and experienced yoga participants."
– Dawn A

"I have been having one on one yoga sessions for several months now with Larissa and have found it to be a key part of the spiritual awakening process i'm going through. Her work encompasses not only yoga – stretching and movements but also meditation, relaxation and spirituality as a whole. As I have cerebral palsy Larissa is able to effortlessly work around my disability and find stretches, movements and poses that work for me. She is also very in tune with her clients and able to change and work around the program on the fly as circumstances demand. Each new lesson is taught both thoughtfully and simply – in a way that is easily understood and translated into daily life. She has a gentle and caring personality that puts you at ease immediately – which helps to relax and ground you, allowing you to get the best out of each session. I would definitely recommend Larissa as a yoga teacher – her lessons of mindfulness thinking and living in everything we do has changed my life. I have become more centred and conscious in both body and spirit thanks to her teachings."
– Greg P

"Our first session was really good, it gave me a lot of food for thought and some tools to work with. Today was mind-blowing. So simple, so effective and so synergistic with everything I have done as part of my journey. The personalisation that you put into your work is wonderful. Your ability to 'connect' is very impressive … you have my attention! I am so pleased that I made the decision to try out Yoga and look forward to the sessions ahead."
– John P
Available Services

Experience the benefits that a personalised yoga practice can bring you! Larissa offers all of the following programs at Pelvic Strength Physiotherapy Centre in Croydon in addition to Private Consultations at The Bhava Centre in Warrandyte.
• Private Yoga Instruction & Consultation
• Meditation – Yoga Nidra
• Women's Wellness Classes
• Stress Reduction Classes
Subscribe to my mailing list to receive free tips, advice, and information on upcoming classes and workshops!
Follow me on Facebook!