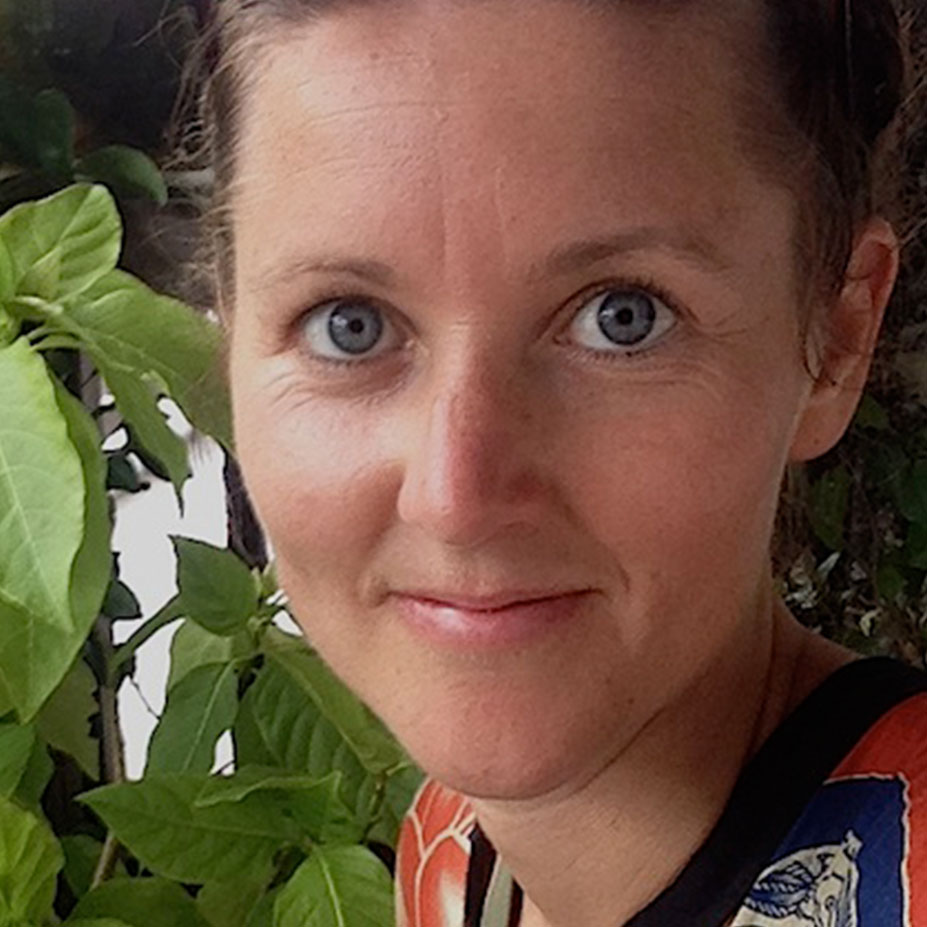 Lia Smith
This account is currently inactive on Natural Therapy Pages, but you can browse from hundreds of other practitioners in your local area.
Search for practitioners in Bondi
Birthsmith Birth Doula Consultations
Sydney - Blue Mountains - Byron Bay * Birth Doula & Consultant
Servicing area
Sydney, Blue Mountains and Byron Bay
---
Focus areas
Embodiment
Childbirth
Face to face
Love
Home visits
Guided journey
---
---
"Childbirth is not an isolated event in a woman's life, it is the culmination of her life to that point: it shows everything about her, her beliefs, her fears.... I think there are no failures in birth, every woman has the birth she needs to have, to learn what she needs to learn, to take her to the next place on her life journey"
- Jane Hardwicke Collings, Shamanic Midwifery, Australia
"You're braver than you believe, stronger than you seem and smarter than you think."
- A. A. Milne
---
For the past 8 years I have had the privilege of consulting for and attending home births, birth centres, public and private hospitals. Giving professional loving continuity of care as a birth consultant and companion. I draw from western integrative medicine models, rebirthing breath work, indigenous woman's wisdom, shamanic and spiritual midwifery traditions. I work in harmony with natural birth and with medically assisted birth.

A simple consult with me can set you on your way, informed and very inspired. Useful for asking questions, hearing story's, knowledge, wisdoms, assisting you to establish your next move. Bouncing ideas, dispelling myths, increasing awareness of where your at and expanding your options. Alternatively, book a free 1hr intro session with me if you'd like to consider me as your Doula. After which we will both decide weather committing to the full birth journey together is what we want, would be an excellent idea and feels right on track.

For me, doulaing is essentially the trade of embodying raw feminine beauty. Lovingly mothering the mother in us all at the beginning of a life. Merging this honour with the natural respect for children.

In a nutshell, we track the mothers cycle over her life and her current wellbeing. Learning the culture of love held within her family and amplifying it. Understanding that each family has within a direct unique connection to their most relevant healthy biochemistry for love, birth and beyond. I give tools to enhance this love culture practically and specific to the context of birth. Putting this love cultures gold into practice with my skills, my intuition, thoughts and actions. Marrying this hand in hand with educated, fun birth prep and realising any past birth trauma within continuity of care. Is a vital game changer in the face of both challenge and expansion. From experience this recipe I have designed is the most relevant aspect of assuring a positive pregnancy and birth experience. I see healthy long lasting effects with desirable benefits physically, emotionally and psychologically with this innate approach. ........Sincerely Lia
"If a doula were a drug, it would be unethical not to use it"

John H. Kennell, MD
---
Birthsmith Birth Doula Consultations
- 1/2 hr - $50 / 1hr - $100 / 3 x 1hr booking - $270
Face to Face, Online, Skype and Phone available.
Menstruation, Fertility, Pre Conception, Pregnancy, Birth Preparation, Post Birth, Miscarriage and Termination Support
Can be an active movement, stretch and rest out the body class to embody preparation and new knowledge.
Single Consult or 3 consecutive consult package.
In these consults you will receive first hand experience of what Doula support is all about. You'll have access to a range of Doula services without needing to purchase a full Birth package. This means we can work together towards your health & harmony goals even if I am already fully booked up as a Birth Doula around your due date. It is also useful if you are still deciding weather Doula support can help you. We will look at how best to use all the support directly available to you from you body, each other, friends, family, doctors, midwifes etc.

It's a professional, personalised heart warming experience. Tailored to be effective for you needs. Assisting all parents and baby's to be on track at whatever stage and or situation is current. Includes:
Practical Knowledge & planning
Body Based awareness exercises
Nutrition
Easy & applicable techniques
Education
Creativity & Imagination
Referrals when needed or Desired
Body and mind listening
---
Birthsmith FULL Birth Doula Experience since 2008
3 months ongoing support or less if Im contacted sooner to birthday
- $1500 ($750 deposit up front, final payment within one week after birthday)

Experienced attention for your full fertility and pregnancy spectrum as a woman. Practical and inspiring knowledge and tools for your physical, emotional, psychological and spiritual needs and interests. Celebrating the rite of passage which is sexual health, pregnancy, child birth and personal transformation. I meet you where you are at in your conception and pregnancy experience, assist you deepen into whats happening, expand your horizons where desired, support the integration of the natural and the medical when useful.

The purpose of this package is to co create a relaxing, lush, joyful and grounded continuity of care. It's tailored specifically to each person's needs, desires and imagination. A beautiful, acknowledging preparation for the BIG Birthday and beyond
Free first meet, greet consultation
2 to 3 pre-natal visits
My attendance during your labour at home, hospital and or birthing centre. I stay until the family is well settled, often returning for quick checkin after rest.
Final Post-Natal visit x 1, birth story debrief and discuss follow up's
Im on Call for your labour two weeks either side of your due date
Unlimited Phone, Skype & Email consultations until the first post birth visit
Unlimited access to my extensive resource material library
Unlimited referrals to my network of professional practitioners where needed
(10% of my earnings go to birth related, not for profit organisations that inspire me. Two rounds of concession rates are offered each year for those in need of financial support)
What a client has said...
"Having you as a Doula, was a huge relief. To have your sweet energy supporting our fears, doubts, conflicts, stress,during the major event of our life. You've been perfectly fitting the place that was yours, the Doula mission. Feeling Mama's, babies and my needs. Taking such precious pictures for us during labour that I was not in the space to deal with. Helping materially (things to do like food, phone calls...) but also energetically and spiritually.

I remember you taking so much attention in feeling and observing our needs. That was for me your real mission and priority. Being wise enough not to just be there and follow but also watch us, where and how we were, responding softly and bringing some fresh air. Bringing me back in a space of being supportive and in tune with my partner when my fears and my ego had trapped me stuck in action or non-action.

Trying always to adjust the energies when you felt that something was going in a wrong way. Gently proposing a solution, an other way we could go if we'd like. Bringing something to pull me out of a heavy space when I fell into one sometimes during our long labour and also the early days of fatherhood. We had a lot of fun too.

Initially the active energy and the intensity of the sounds you were doing in tune with my partner as she laboured were confronting for me. Then I understood that it was not just helping her but completely necessary to support and relief her. To be one and together.

I've been getting more of an understanding on the whole process and actions during our birth since, but much time after it. I know I will continue all my life to feel and acknowledge more and more how incredible this event was. How precious it is and was to have you at this time. How you truly, deeply and instinctively allow your personality, sensitivity and spirit to bloom in such amazing birthing times.

I also feel, know and believe that you will in your life create many opportunities to be there for others couples. It's one of the places where you are complete and fully helpful, aware, open, professional and sensitive".

- Fredrick, Business Owner, Byron Bay
---
Birthsmith Post Birth Care
Unlimited access to my extensive resource material library
Unlimited referrals to my network of professional practitioners where needed
Investment
Up to 6 visits/session/treatments - $100 per treatment/ $500 for 6 sessions
Up to 12 visits/session/treatments - $100 per treatment/$1000 for 12 sessions

I encourage that my Post-Natal Care be shared amongst all member of the family needing support to relax, nourish, reset and adjust to the new family dynamic

When you book birth and Post Birth Care together you receive a 25% discount.
---
Doula Body Ecology Workshop
A touring group gathering designed to nurture the nurturers of our people and planet. It's for practitioners of all disciplines and fields. In the safe and friendly environment of this workshop it offers an integration of ancient and new knowledge, a re discovery of our inner resources of effortless creativity within. A soulfully heartfelt guided meditation. Relax, calm, find clarity and inspiration in this sonic experience. You will engage you body and mind participating in solo pair and group dynamics.
"Midwifery is ecologically attuned, involving the wise utilization of resources and respect for the balance of nature."
- Elizabeth Davis
A doula present at birth decreases the rates of:
Epidurals by 60%
Caesarean by 50%
Length of labour by 25%
Pitocin/syntocin usage by 40%

(The Doula Book, Marshall H. Klaus, M.D., John H. Kennell, M.D., and Phyllis H. Klaus, C.S.W., M.F.T. Da Capo Press, 2002)

"If we hope to create a non-violent world where respect and kindness replace fear and hatred, we must begin with how we treat each other at the beginning of life. For that is where our deepest patterns are set. From these roots grow fear and alienation ~ or love and trust."
Suzanne Arms
---