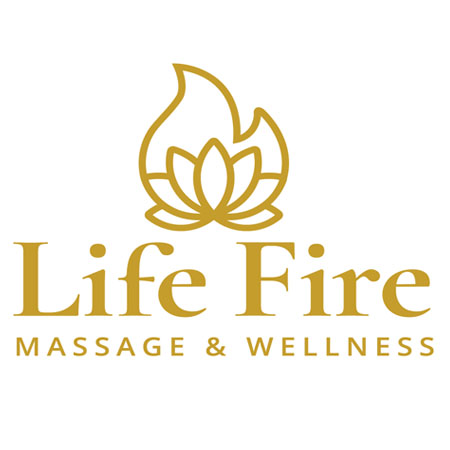 Life Fire
Want to find out my availability, pricing or opening hours? Click on Send Me Details Now to get started.
Send Me Details Now
Clicking on the Send Me Details Now button opens an enquiry form where you can message Life Fire directly
You deserve a stress-free, joyful and relaxed life. Through high-quality massage and natural health therapies, you can feel better and take charge of your health and emotional challenges. When you release tension or stress, your body can heal and regenerate. Schedule your spa treatment today!
Massage & Wellbeing Therapist with Infrared Sauna & Float Therapy
Focus areas
Massage therapy
Kahuna massage
Intuitive massage
Full body massage
Massage oils
Floatation pods
---
---
Life Fire is a massage and wellness boutique spa offering customised treatments to restore health, relax the mind, and rejuvenate the body.
Spa packages provide a relaxing and intimate retreat space for you to relax and take some time away from your busy life demands, or come with a few friends and spend some time together in a relaxed environment that supports your health and wellbeing.
Services Offered
Massage Therapy
Kahuna Bodywork Massage
This Hawaiian bodywork promotes recovery and rejuvenation of your mind, body, and soul.
It's a deeply relaxing and therapeutic massage that calms your nervous system, giving you a refreshed and revitalised feeling.
Every massage and bodywork session includes a mini-consultation.
Intuitive Balinese Massage
This massage uses hot oils and deep, flowing movements over the body to stimulate healing and rejuvenation.
The treatment applies a variety of whole-body massage techniques to release tension and discomfort and is tailored to meet your specific needs.
Infrared Sauna
With infrared therapy, you can optimise your health. The infrared sauna activates the parasympathetic nervous system, generating a sense of calm and relaxation.
It stimulates cell renewal, helps to remove lactic acid after a workout, and brings nutrients and enzymes to the muscles for repair.
Using wavelengths of light or energy reduces pain and inflammation and improves circulation in the whole body.
Floatation Therapy
A sensory deprivation therapy session will help you relax and recover, leaving you feeling better.
Besides relieving stress and trauma, it allows the body and mind to recover and reset during recovery.
Studies have shown that it is capable of inducing a meditative state, which in turn can assist people in managing conditions such as stress, anxiety, depression, and enhancing athletic performance and creativity.
Testimonials from Previous Clients of Life Fire
"Great treatment, very professional and made me feel extremely comfortable. The massage made me relax. If you're looking for a place to experience pure bliss and relaxation then this is the place." - Ramez Hani
"The space immediately made me feel calm and relaxed. Ruth was considerate of my requirements and gave attention to the areas that needed resetting. I felt like a new person walking out of that massage. Thank you for providing a wonderful afternoon, see you again soon." - Kerrie Edith Winter
"Went there with no expectations and was completely blown away by how, a very gentle massage would have such awesome effects, will go again and recommend to anyone interested. Note I have been getting massages since 1998, awesome 😎 and thank you 🙏 Ruth 🙏❤️🙏" - Antony Blair
"Relaxing space to unwind and get some self-care! I went in for an infra-red sauna and one hour massage but it was so much more than that. Ruth has thought of all the finer details that make it a truly restorative experience. Some freshly cut watermelon was waiting for me when I came out of the sauna, so I had a rinse off and was able to have some refreshments before moving into the massage room. There's herbal tea, magazines, books and great music playing. Perfect space to come on your own or with a partner or a few friends. Will definitely be coming back!" - Nicolette Spencer
Transform your life by feeling and healing better, schedule a treatment today!
Intuitive Balinese Massage
1hr 10min
Deep Tissue Massage
Swedish/Relaxation Massage
Full body Massage with use of oils. Combination of massage techniques including deep tissue and long flowing strokes to release stress and tension and relax the body to promote healing and rejuvenation.
Kahuna Bodywork Massage
1hr 30min
A full body Hawaiian style massage, with the use of oils and rhythmic long flowing movement over the body. This is an energising deeply healing and rejuvenating experience. Drop away stress and tension and become quiet and centred within yourself.
Professional Membership
IICT - International Institute For Complementary Therapists
---