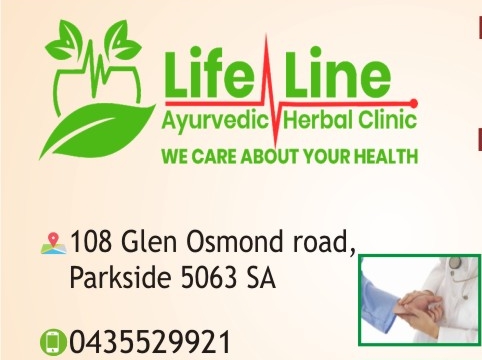 Life Line Ayurvedic Herbal Clinic
Clicking on the Send Me Details Now button opens an enquiry form where you can message Dr. Anupam Vasudeva directly
Send Me Details Now
Our Ayurvedic treatments are Adelaide's best Ayurvedic detox to purify the mind, body, and soul in a profound way.
Ayurvedic Services: Ayurvedic Facial, Massage, Lifestyle Management
Servicing area
Parkside & Adelaide SA
---
Focus areas
Therapeutic massage
Joy
Intolerance
Happiness
Tantra
Panchakarma
---
---
Ayurvedic Services Offered
Ayurvedic Consultation
Done by listening carefully to comprehensive medical records and/or physical tests including pulse and tongue evaluations.
Online Ayurvedic Consultation
Designed for people living far away from clinical sites or who cannot come because of serious health problems. It can take place via Skype, WhatsApp or telephone.
Hair and Scalp Analysis
Refers to hair loss, alopecia, briskness and/or itchy skin, flaky or soft.
Ayurvedic Lifestyle Management
Gives you the best mapping methods for achieving optimum health, productivity and imagination.
Ayurvedic Facial
It is best known for all sorts of skin. Divinely calming, cleaning, nourishing and rejuvenating the face.
Ayurvedic Massage
Ayurvedic oil treatment for general health and wellness is an important part of the daily regimen prescribed by this therapeutic technique.
Pizhichil Oil Massage
Two traditional Ayurvedic treatments Snehana (oleation) and Swedana (sudation) are combined for this therapeutic massage.
Shirodhara
Traditional form of Ayurvedic therapy that involves warm and consistent flow of herbalistic oils, especially on the 3rd eye (chakra point).
Shiro Abhyanga
It is a massage of the Ayurveda tradition which concentrates on the head, shoulders and neck.
Marma Therapy
Marmas are subtle points or intersections in the body that concentrate and/or cover life strength or Prana.
Book now to enjoy the relaxing massage we offer.
---