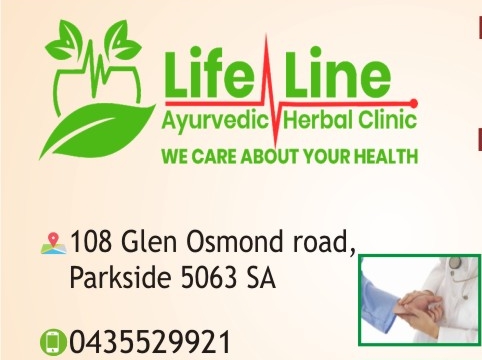 Life Line Ayurvedic Herbal Clinic
Clicking on the Send Me Details Now button opens an enquiry form where you can message Dr. Anupam Vasudeva directly
Send Me Details Now
Ayurveda is a philosophy that takes the individual as a whole into consideration and has unrivaled ways of making him completely well.
Ayurvedic Services: Greeva Basti, Janu Basti, Nasya & Kati Basti
Servicing area
Parkside & Adelaide SA
---
Focus areas
Therapeutic massage
Joy
Intolerance
Happiness
Tantra
Panchakarma
---
---
Other Ayurvedic Services Offered
Chakra Nabhi Basti
A conventional Ayurvedic treatment that is helpful for bowel, flatulence, bad appetite, constipation, abdominal pain and other problems of the stomach.
Greeva Basti
The word Greeva refers to the neck and Basti means that something is kept in mainly medicated oil. It is a neck treatment with Ayurvedic and essentially a therapy with hot oil.
Haridya Basti
It is one of Ayurveda's most powerful and efficient therapies that allows the heart to function healthily.
Janu Basti
One of Panchkarma's subtypes. The word Janu applies to Knees, whereas Basti indicates that something is preserved or primarily kept in the medicated oil.
Kati Basti
Kati means keeping indoor stuff, mostly medicated oil in this situation. The best remedy for low spinal pain is Kati basti.
Akshi Tarpana
Ayurvedic Eye Rejuvenation. Netra means to give the eye strength. In a container built around the eye out of a wheat meal, dried ghee is poured over the eyelids.
Nasya
A common Ayurvedic remedy is Nasya or nasal drop as it is often called. The cleaning process of Ayurveda detoxification.
Nadi Swedan
Nadi Swedan is a unique type of Swedan cycle in which sweating passes through the body with steam through the use of a special instrument called nadi swedan yantra.
Shastisali Pind Swedan
This is one of the leading (sweat inducing) Swedana treatments, also called Navarakhizhi.
Udvartana
Ayurvedic doctors who have practised have studied excellence for years. Ayurvedic obesity and clinics for weight loss services include an essential diagnosis and compulsory participation.
Book now and try one of our services today.
---