Our specialties are therapeutic massage, deep tissue massage, sports massage, trigger point & remedial massage, as well as Reiki, psychic readings & spiritual healing.
---
Our deepest fear is not that we are inadequate. Our deepest fear is that we are powerful beyond measure. It is our light, not our darkness that most frightens us. We ask ourselves, who am I to be brilliant, gorgeous, talented, fabulous? Actually, who are you not to be?
---
About Us
We are Kate and Neil and we are massage therapists with a difference. We offer an unmatched level of care to all of our clients and it's this level of service that keeps our clients coming back time and time again. Whilst we are both qualified massage practitioners, we each have our specialities.
Neil
Specialises in:
Deep Tissue Massage
- Tailored to reach a greater depth than other forms of massage.
Sports Massage
- Improves connective tissue healing, which promotes muscle elasticity.
Trigger Point Release
- You can experience a significant decrease in pain after just one treatment.
Kate
Specialises in:
Spiritual Healing
- Improves emotional connections with self and others.
Reiki
- Mind and body relaxation, dissolve energy blocks and promotes natural balance between mind, body and spirit.
Therapeutic Massage
- Triggers lasting feelings of relaxation, improved mood and reduces stress level.
Deep Tissue Massage
- Boosts the oxygen supply to all of the tissues on your body.
---
Our Services
Sports Massage
A sports massage is specially designed to both correct and stabilise muscles after strenuous activity. The pressure of touch is firm but not overly invasive and ensures manipulation of the muscle tissue to correct any imbalances or issues.
Reduces heart rate.
Reduces recovery time after an injury.
Improves mood.
Therapeutic Massage
This is the ultimate relaxation massage therapy. Conducted with high quality oils Kate ensures that you feel totally comfortable and worked into a deep state of relaxation. This is a soothing, caressing massage for when you need that much needed time out.
It can help strengthen the body's immune system
Can help improve your posture
It can help lower blood pressure
Remedial Massage
Deep tissue massage is customised to reach a more profound level of muscle than other forms of massage. Targeting deeper levels of muscles allows for a greater release of tension and is perfect for removing knots and enhancing muscle elasticity.
Increases joint mobility and flexibility
Reduces stress
Improves sleep and concentration
Clairvoyant Readings
Kate specialises in Clairvoyant readings and has been conducting them for more than 15 years and she can sometimes pick up information with massage which compliments this already amazing treatment.
For the curiosity factor, for exploration or maybe just the experience itself.
Can be one of best ways in overcoming the pain of losing a family member or even a friend.
An alternative source or kind of advice.
Reiki
Reiki is designed to enhance the flow of the body's energies. Its focus is to stimulate the clients innate body energy to promote healing processes. Reiki is highly beneficial for stress relief, rebalancing of the body and mind, and stimulating energy flow.
Assists with a variety of conditions and illnesses.
Helps reduce stress, depression and anxiety.
A general sense of balance can be achieved with Reiki. Can be physically and mentally
Spiritual Healing
Spiritual Healing is a way of transferring what is known as life-force, bio-energy, chi, qi, mana, prana, zero-point energy, or Reiki for the purpose of restoring/balancing the mind body and spirit.
Raises the vibrational frequency of the body.
Assists the body in cleansing itself from toxins
Increases vitality and postpones the aging process.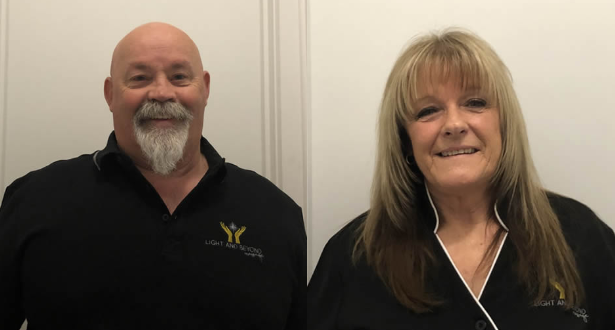 ---
For more information about the best services for your needs or to organise an appointment - just give us a call or visit our website.
Light & Beyond Massage