Member since 2015
LightenUP Stress & Trauma Healing
Pamela Hunt
4 Killala Ave
River Oaks Esta Killala ave
Ballina North NSW 2478
Servicing area: Byron Bay, Lismore, Ballina, Alstonville, Wollongbar, NSW
'FREE 30 MIN PHONE CONSULTATION AVAILABLE WHEN YOU MENTION 'NATURAL THERAPIES'. This is my gift to you, so you know that I am the right therapist for you! The most important aspect for me is that I am able to provide my client the skills needed to help heal themselves no matter what the situation. That's real empowerment!
LightenUP EFT Stress & Trauma Healing
---

About Pamela

I've been practicing EFT for more than 9 years now treating family, friends, clients and even strangers in the street! I love how effective and fast EFT is when treating chronic and acute pain, general fears, past traumas and old griefs and 'hurts', it is used extensively for PTSD (Post Traumatic Stress Disorder) very effectively. Click Here It's easy to understand and can be used anytime and anywhere. As a certified EFT practitioner and Counsellor I am able to offer my expertise in achieving a positive and lasting outcome for my client. My goal is to introduce EFT to as many people as possible to enable a world where adults and children alike can live stress free.

A great deal of modalities including conventional treatments use a cognitive shift process in order to change the persons behaviour and mind which ideally will transform the response to a situation or stimulus.

This often deals with the conscious mind and its thoughts which in essence doesn't deal with the core issue at hand. It can work for a while, but then further down the track another situation will arise and the conscious pattern will re-emerge causing frustration and anger.


---

Testimonials

At 16 I was diagnosed with depression and anxiety and I have fought it on and off since then. I am now 53! I have been on medication (many times over the years), have seen numerous Psychologists, Psychiatrists, Counsellors Therapists etc. With a prescription to take 200mg of Zoloft every day I was prepared to live with it for the rest of my life. Then I met Pamela and her EFT Therapy. This therapy has changed my life forever, I had one session and she tapped away with me while I released my trauma. I can wholeheartedly say that I believe my stress and anxiety that has dogged me for years and years, has gone. I no longer am on Zoloft and I no longer feel the black dog visit me. I cannot thank this woman and this therapy enough, my life has changed and I cant wait for 2015 - bring it on
Sue Hughes - NSW


---

I would like to say how impressed I am by EFT tapping. It seems so simple, yet it has proven to be extremely powerful !!! Pamela is amazing really caring, helpful and a wonderful ambassador for this healing modality. Tapping has been exactly what I needed to help me redefine my path & gain self confidence. I have used it recently to help me cope with a strong anxiety with snakes also. Incredible stuff!!!! Thankyou so much X
Donna Connelly - NSW


---
For more information about the best services for your needs or to organise an appointment - just give us a call!
Visit Our Facebook Page

Qualification details
Dip Prof Counselling (AIPC)
Cert Level II EFT Practitioner
Cert II Small Business Operations
Level 1 Reiki
---
See Also...
LightenUP - EFT
Book now for your free 30 min consultation when you mention Natural Therapies! EFT clears emotional trauma and negative experiences we have encountered into a more neutral and sometimes positive experience.
LightenUP - Counselling & Life Coaching
We were all born to be happy, it's just that a little thing called programming got in the way! Why not invest in EFT Life Coaching to change all your limiting belief systems into one giant positive magnet! Infact book now for your free 30 min consultation to discuss what I can do for you!
Lightenup
EFT for children effectively reinforces that everything is okay! Call me for a FREE 30 min consultation so you know that I'm the right therapist for you!
---
Service categories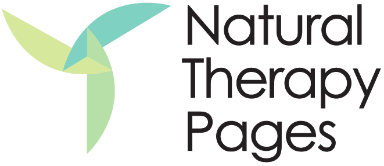 LightenUP Stress & Trauma Healing