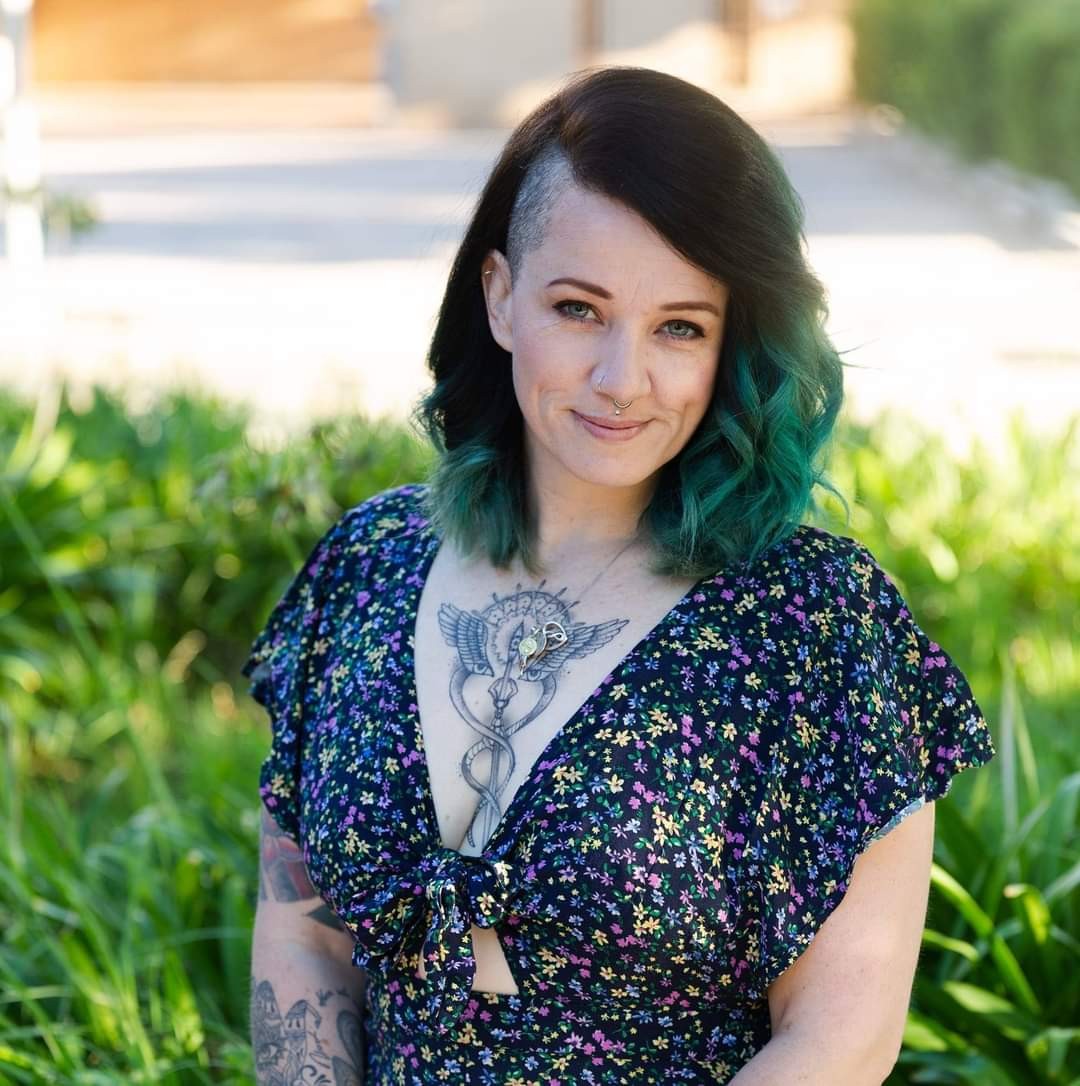 Light of Expression with Lynn Marie
Want to find out my availability, pricing or opening hours? Click on Send Me Details Now to get started.
Send Me Details Now
Clicking on the Send Me Details Now button opens an enquiry form where you can message Lynn Srane directly
Every individual is unique, and to achieve lasting change, self-awareness and exploration of the root causes and motivations for change are essential. Through clear, aligned intentions, Lynn will help you create true change in your creations, business, and life. Get in touch with Lynn to schedule a free 20-minute consultation
Clinical Hypnotherapist Counselling Life Coach
Focus areas
Telehealth
Hypnotherapist
Neuro-linguistic programming techniques
Emotional intelligence
Self-connection
Emotion regulation
---
---
As a holistic counsellor, Lynn has three main pillars that she values in life, these are freedom, connection and expression.
They are at the core of everything she does and an integral part of her self-identity. As a result, she can help others reconnect with their true nature, which is Limitless by Design.
Throughout her career, she worked in the Health Industry, primarily in aged mental health with a focus on managing daily life for individuals with mental illness.
She will always strive to be of service to others to bring greater quality of life and connection to them. She believes that being seen and heard can help us heal.
In her Person-Centred Counseling approach, Lynn applies her natural abilities in expanded thinking, energetics, empathy, clairsentience, and intuitive activations, as well as Hypnotherapy, Neuro-Linguistic Programming, and Timeline Therapy.
She works with clients through emotional intelligence, self-connection, acceptance, emotional regulation, and expression.
You can use a therapy session to strengthen your intuitive connection, connect with your life purpose, or discover your unique medicine and message.
Services Offered
Attunement and Activation
During these sessions, you are reconnected to your inner alignment so you can receive your medicine, connect with your messages, and receive guidance, direction, and healing.
You will be guided through self-connection processes to cultivate a deeper presence and self-understanding during this one-on-one session with Lynn.
Enquiry and response will trigger your activation.
By receiving yourself in new ways, you will develop your mind-body connection and tap into your intuition, creating Inner Safety and Outer Freedom.
Guidance with Grace
This one-on-one therapy and mentoring package is available in 4, 8 and 12-week options.
Each session begins with a 2.5-hour initial consultation, followed by 90-minute weekly sessions.
As part of long-term support, you will learn somatic practices, understanding energetics, and emotional wellbeing.
Includes ongoing tasks and communication between sessions via email, messenger or Voxer.
Tailored to the individual's goals and intentions.
Breakthrough Your Boundaries
Here's your opportunity to get to know the underlying programming of you, where you receive undivided attention.
In a full-day workshop, you can discuss your life history and make connections in the present.
During your session, Lynn will help you examine how your values affect your life and identify how you can expand your boundaries, let go of your fears, and invest in the highest version of yourself.
If you are ready to own yourself and redefine your life, then this is for you.
You can step into the life you deserve with integrated support to solidify these changes.
This session includes:
an 8-hour Intensive Rediscovery and Redirection in an area of your choice
Plus two 90-minute Integration Sessions over the next two weeks
Rebirth
With pre-designed content and the option to add one-on-one support, this program is ideal for self-paced connections.
Revive what's been hidden, clear the old, and pave the way for the new.
During this 6-week commitment, you can reconnect with yourself, and receive the following:
Guided meditations
Self-connection themed content
Mindfulness practices and enquiry questions
Re-parenting your inner child
Emotional connection exercises
Understanding embodiment and integration
Creating sacred space
Letting go of what no longer serves you and meeting yourself with new perspectives
Call Lynn for a 20-minute free consultation to discuss how she can help you.
20min free consultation to see talk about your challenges and to see if we are a good fit to work together
In person Energetic Reiki Healing
Qualifications
Certified Hypnotherapist
Master Practitioner In Neuro-linguistic Programming
Master Practitioner In Timeline Therapy
Studying Diploma In Counselling
Certificate In Aged Care Mental Health
Reiki Energy Healer
---