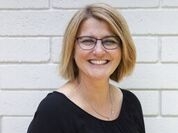 Massage Mind and Body, by Lina Cirocco
Clicking on the Send Me Details Now button opens an enquiry form where you can message Lina Cirocco directly
Send Me Details Now
Massage Mind Body, By Lina Cirocco
Massage Mind Body, by Lina Cirocco
Servicing area
Payneham South, Largs Bay, Norwood, Tennyson & Online
---
Focus areas
Face to face appointments
Blame
Emotions
Values
Stress Management
Nervous system
---
Healthy Mind, Healthy Body Creates Infinite Possiblities
Welcome to Massage Mind and Body
My Journey of Personal Development begin in my teens as a Qualified Hairdresser and Make-Up Artist.
Since then I have diversified into Wholistic Wellnes, Intuitive Healing, Reiki 1 & 2 and Masters, Remedial Massage Therapist and Master Practitioner of Neuro-Linguistic Programming and Time Line Therapy, Hypnotherapy and Access Bars Falicitatior.
I have always been interested in the Natural Therapies and helping others.
I look forward to walking along side you on your journey,
With love and respect
Lina Cirocco
Services
Remedial Massage
Taylored to your needs for pain relief, muscle tightness and clearing energy blocks
Massage and Healing
A Combination of Relaxation and Healing to realign the body's energy and clear any blocks, creating synergy between mind and body, balance and peace.
Manuel Lymphatic Drainage
A Slow, light Rythmic treatment, Stimulating the Lymphatic System inturn the Circulatory System, assisting with detoxification, Stimulating the Immune system and the Parasympathic nervous system via the relaxation effect, reducing pain, by sedating the sensory nerve endings.
Reiki
A Spiritual Japanese practice restoring and supporting the ki life force. Reducing Stress, Promoting Healing and Balance to the Whole Body.
Mind Break Through Sessions
A break through session will give you a better understanding of who you are and why you behave the way you do. What stops you from achieving goals and breaking patterns that no longer serve you. By deconstrucing Values, Stratergies and letting go of limiting beliefs, emotions and decisions, loosening ones perspective on the isues that once was keeping them stuck and limited.
Combined with Massage helps in clearing the energy stored in your body, connecting mind and body to produce even greater results.
I believe we all deserve to live a life to its full potential and every experience that we have is part of that jouney of that fullfillment. There will always be circumstances to face along the way, but we can choose to either block out, blame others or to use what resources we have inside ourselves, creating opportunites to move beyond, empowering ourselves to be the person that we truely deserve to be and move towards your dreams and goals
By changing the way you think, you can change your life.
Please ring to duscuss if this is for you, different packages available and payments.
Face to Face or Onine Available
Energy Healing
Spiritual Healing
A gentle treatment in releasing limitations, beliefs, considerations, thoughts and emotions that holds us back, creating more choices and possibilities. There are 32 points on your head. A session consists of running these bare by gently activating those
Remedial Massage
Deep Tissue Massage
Sports Massage
Trigger Point Therapy
Tailored to your needs for pain relief, muscle tightness and clearing energy blocks
We're open 3 days.
| | | | |
| --- | --- | --- | --- |
| Monday | 9:00 am | To | 6:00 pm |
| Tuesday | 3:00 pm | To | 7:30 pm |
| Thursday | 3:45 pm | To | 8:00 pm |
Qualifications
Registered Remedial Massage Therapists
Massage, Mindset, Healing
Professional Membership
AMT - Association of Massage Therapists
---