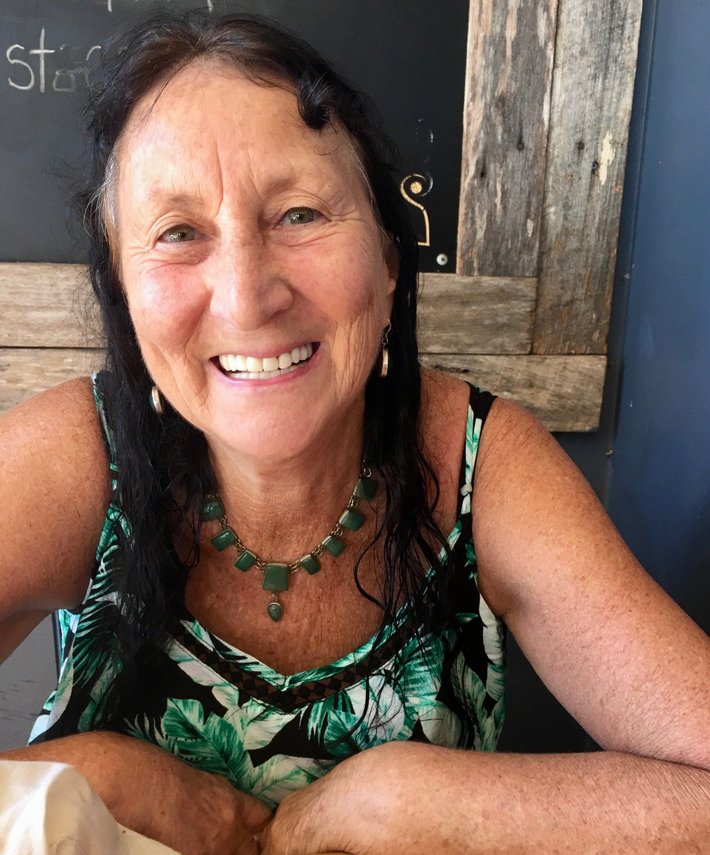 Byron Bay Kinesiology-Spiritual Healings-Readings-Counselling
Want to find out my availability, pricing or opening hours? Click on Send Me Details Now to get started.
Send Me Details Now
Clicking on the Send Me Details Now button opens an enquiry form where you can message Kinesiology-Counselling with L directly
Experienced Kinesiologist addressing core issues, trauma, allergies, nutrition, life purpose. Over 38 yrs practice in the Healing Arts. Skype sessions available For more information, please click the services below Kinesiology | Healings | Readings | Guidance Cards | Workshops | Tours
Byron Bay Kinesiology-Spiritual Healings-Readings-Counselling
---
Focus areas
Subconscious
Distant healing
Emotional wellbeing
Healing art
Headaches
Love
---
---
My 37 years as a trained health practitioner and Kinesiologist differentiates me. Clients say they've worked on such a deep level and that is what has allowed them to make powerful positive and lasting shifts in a short time.
As one of the most experienced Kinesiologists in Byron Bay, I work with clients locally and globally, regularly witnessing them experience profound changes within one session.
As a skilled and experienced Kinesiologist, Lin works with her inner guidance, her psychic abilities and her intuitive skills. She assists you in facing areas of self-doubt, shame, guilt, blame, fear, giving-up, seeing the patterns you've adopted from your parents, your peers, your ancestors. See what motivates you and how you sabotage yourself.
"I support you to transform your beliefs though acceptance and sourcing the richness of your Inner Self."
"Although Lin works under the umbrella of Kinesiology, it is not so much the techniques that are transformational, it is her compassion, intuition and her ability recognize the subtle nuances of your thoughts and beliefs and assist you in seeing these, so that you can make new empowering choices, that encourage hearts to open restoring balance and healing."
Transform Cellular Memory
Lin has practiced in Byron Bay, Gold Coast, Sydney, Melbourne and London and brings previous training and experience into what she offers.
90mins - Emotional issues $165
2hrs - Emotional, Physical, Nutritional issues $180


---
Do you need to feel safe with someone you can trust?
Is your life not working the way it used to anymore?
Do you feel a deep sadness?
Is there still trauma related to an accident or physical abuse?
What about panic attacks, feeling bloated, having headaches?
Maybe you get constipated or experience Irritable Bowel Syndrome?
Do you have allergies to foods like wheat, gluten, cheese, coffee, dairy, sugar?
Would you like help with your nutrition?
Would confirmation of the time of your birth assist you?
Book a session with Lin
Kinesiology - Counselling
1hr 30min
Kinesiology
Nutrition
Counselling
Spiritual Healing
Allergy Testing / Treatments
Past Life Regression Therapy
Counselling Online
Nutrition Online
Kinesiology Online
Spiritual Healing
Lin has practised in the Healing Arts for 42 years and works under the umbrella of Kinesiology, offering her intuitiion and ability to recognise the subtle nuances of your thoughts and beliefs and assist you in seeing this, so you can make new empowered c
Kinesiology-Counselling
3hr
Kinesiology
Counselling
Spiritual Healing
Allergy Testing / Treatments
Past Life Regression Therapy
Nutrition Online
Spiritual Healing Online
Kinesiology Online
Spiritual Healing
Explore emotional and physical issues - available IN PERSON OR ONLINE
Qualifications
Bkp Certified Kinesiology, Byron Kinesiology School 2001-2002
Nutrition & Herbs, Byron Kinesiology School 2002
Mediumship, Spiritual Healing, Arthur Findlay College, England 2014
Intuition Development, Kira Kay, Byron Bay 2008-2017
Diploma Trauma & Healing Indigenous, Gnibi College, Southern Cross University, Lismore 2012
Diploma Counselling & Rebirthing, Past Life Regression, Breathconnection, Lismore 1988
Te Kopere Maori Healing, Aunty Olive Bullock, New Zealand 1981-2012
Tsalgi/cherokee Studies With Dhyani Ywahoo, Sunray Meditation Centre, Vermont Us 1983
Crystal Healing, Aura Balances, Suzi Holbeche & Paul Solomon, Sydney 1983-1985
Meditation & Self Awareness, Enlightened Masters In India, Teachers In Us, Uk, Europe, Nz, South Africa 1977-2018
Spiritual Healing, Eileen Boud, Petersham, Sydney 1980-1983
Spiritual Healing, Harry Edwords, England 1969-1972
Spiritual Healing, My Father Taught Me As A Child
---