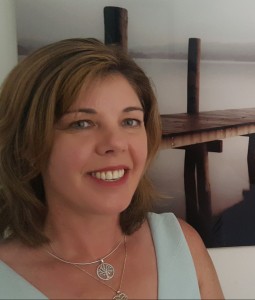 Linda Kolago Hypnotherapy
Clicking on the Send Me Details Now button opens an enquiry form where you can message Linda Kolago directly
Send Me Details Now
I look forward to working with you and helping you to reach your full potential and live a more fulfilled and enriched life.
Linda Kolago - Therapies
Focus areas
Self-esteem
Negative emotions
Anxiety
Emotions
Quit smoking
Complementary
---
---
Therapies
I specialise in:
Quit Smoking
There are 2 kinds of smokers: a habitual smoker that will be able to quit in around 1-2 sessions and an anxiety smoker with connections to negative angry emotion and stress and this can take up to 3 separate sessions to give up smoking. Depending on the underlying cause of smoking NLP, Hypnotherapy, & TLT™ methods can be used to help you to quit smoking.
Weight Management
It is not uncommon for individuals to self-medicate with food to provide that comfort when dealing with depression and negative emotions. Some have attempted fad diets or have been working out in the gym and still see no results. How is this so? There are habitual negative emotions thought process stored in the UCM, my aim is to discover your Habitual Negative Thought & what triggers these options to self-medicate with food and experiencing no results from fad diets. Altering your UCM set can be resolved in just a couple of sessions of using NLP, Hypnotherapy, and TLT™.
Stress Reduction
Every conscious thought that you have ever had is recorded by your UCM. Your conscious mind will not question the habitual negative thought. It just takes your word for it, for example; "I feel stressed or overwhelmed", "I am too tired" or "I am overweight". You may not be aware that this is going on but your UCM mind will then communicate with your conscious mind, which manifests as reality. Using NLP & TLT™ we can reprogram your habitual mind to concentrate on only positive frames of mind.
Performance Enhancement/Motivation
Habitual negative thoughts and emotions can affect our self-confidence and self-esteem in performing either at work or at an athletic level that you would like. Using NLP methods such as Anchoring, motivation Strategies and Reframing can create your higher self to function at the level that you wish.
---
For more information about my Therapies, view my website, send me an email or give me a call
Professional Membership
AHA - Australian Hypnotherapists Association
---