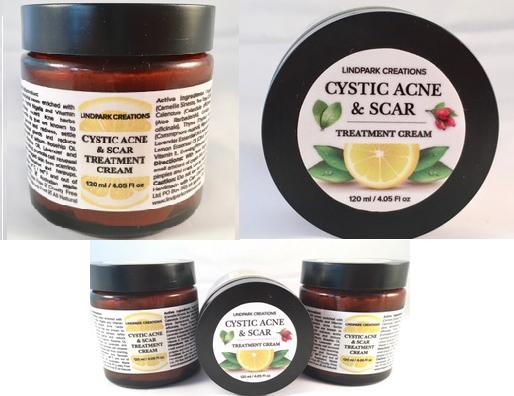 Try New Cystic Acne & Scar Treatment Cream Today
---
Linda Parker ND (nee Kotis) is an expert in the natural medicine industry in treating dermatological conditions and chronic diseases such as Allergies, Alopecia, Eczema, Dermatitis, Psoriasis, Rosacea, as well as Lymphoma, Chronic Fatigue Syndrome, Migraine, Hypertension, Menopause, Prostatitis, Arthritis, Fibromyalgia, Fibroids, Crohns Disease, Anxiety, Depression and more!
---
Mission
Transform peoples skin from "AVERAGE" to "RADIANT" and achieve 100% wellness using only safe, natural treatments.
The Focus of Treatment:
Revolves around finding the answers to the following questions:
Which organ systems are weak and why?
How did the problem come about?
When did it start?
Whats the best, most effective and least intrusive way to treat it using natural methods?
Together you will uncover the underlying causes of your health issues and then you are on your way!
What Should I Expect?
Knowledge and Experience especially in the area of dermatology (Hair and Skin) along with gut, immune and hormonal disorders
Respect, Trust, and Confidentiality
Support
Tests & Questionnaires
Questionnaires are helpful and short-cut face to face consultations...and therefore save time and money. They provide valuable information and are necessary.
Sometimes further Tests are required...sometimes specialized tests that Doctors may not have done, felt necessary or even known to do.
Functional Pathology Testing
* IgG Food Allergy and Food Sensitivity/Intolerance
* Hair Mineral Analysis
* Pesticide / Herbicide
* Liver Function & Detox Profile
* Thyroid Function Profile
* Adrenal Hormone Profile
* Homocysteine MTHFR
* Skin / Tongue / Nail Analysis
* Iris (Iridology) Analysis
* Hormone Salivary Profile
* Mineral Absorption Test
* Celiac Test
* Candida Test
* Iodine Testing
* Others
These will be recommended and prescribed if there are still questions of where the underlying cause is coming from and to establish the true health of an organ system.
A common sense, individualized easy to follow program will be presented to you (with no complicated medical jargon) so that your body can rebalance in order to heal.
A Treatment Protocol using nutrition, vitamin supplementation, herbal medicines, homoeopathy, meditation, exercise and more will be given.
Treatments are designed to give you:
No pain or side effects
More energy and motivation
Fewer cravings
Natural weight loss
Quality sleep
Less anxiety and stress
Greater mental clarity, memory and moods
Restoration of all organ systems
Clinic Specialities
Skin ailments: eg Acne, Eczema, Alopecia, Psoriasis, Rosacea, Urticaria, Shingles
Stress, Anxiety, Depression
Hormonal Imbalances: eg Menopause, Endometriosis, PCOS, Fibroids, Prostatitis, Impotence, libido

About Linda Parker ND
Linda is a Naturopath with over 20 yrs clinical experience. Linda founded Macquarie Naturopathic Clinic in Sydney and Melbourne Natural Wellness in Melbourne. Linda then went on to write books, and speak on Radio helping people with their health problems and giving advice. Linda also teaches meditation.
Linda lives & works on the Mornington Peninsula. She treats clients from other states and also from all over the world via Skype, Zoom or WhatsApp consultations.
---
Adv. Dip Naturopathy
Adv. Dip Botanical Medicine
Adv. Dip Nutrition
Adv. Dip Homoeopathy
Adv. Dip Iridology
Adv. Dip Remedial Massage
Natural Fertility Management Certified
Reiki Master