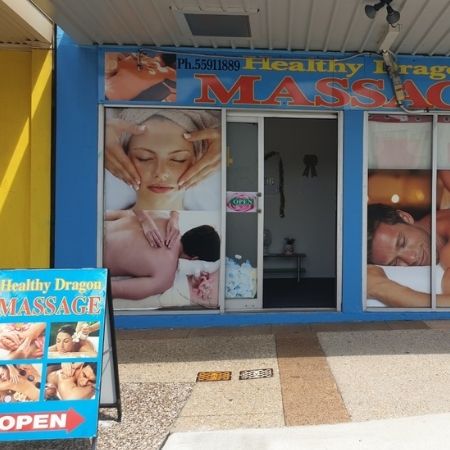 Want to find out my availability, pricing or opening hours? Click on Send Me Details Now to get started.
Send Me Details Now
Clicking on the Send Me Details Now button opens an enquiry form where you can message Ling Massage Shop directly
You don't have to be a highly competitive athlete to benefit from massage therapies. Whether you're a marathon runner sidelined by tendonitis or a casual gym-goer, Ling Massage therapists will ease your inflammation and help you move pain-free again. Call to set your appointment.
Massage Therapist for Whole Body, Injuries & Pain
Servicing area
All the Gold Coast Area
---
Focus areas
Back massage
Acute sports injuries
Headaches
Stress
Chronic pain
Muscle injury
---
---
Ling Massage in Southport offers clients a variety of manual therapies to help them move through a range of physical, emotional, and spiritual transitions in the most efficient and transformative way possible.
Services Offered
Remedial Massage
In remedial massage, damaged, knotted, stiff, or immobile muscles are treated using a complementary approach.
It is beneficial for a variety of conditions that affect muscles, tendons, and bones, as well as for a host of other health-related issues.
During remedial massage, damaged body parts are located and repaired, speeding up the body's own healing process.
Depending on the problem, this treatment can either use firm pressure or gentle and shallow pressure.
The goal of this massage is to treat both the cause of the problem as well as the symptoms of the pain.
What is remedial massage used for?
Remedial massage is beneficial for people who want to:
Reduce neck, shoulder, or back pain
Avoid injuries
Relieve headaches
Recover from sports or other injuries
Reduce chronic pain
Feel less fatigued, anxious or depressed
Manage or treat side effects of chronic disorders
Deep Tissue Massage
In deep tissue massage, firm pressure and slow strokes are used to reach deeper layers of muscle and connective tissue.
By physically breaking down "knots" in muscles, deep tissue massage techniques break up scar tissue and can reduce pain, inflammation, and limitations in motion caused by scar tissue.
Warming up and preparing the muscles is commonly done with lighter pressure at the beginning of deep tissue massages.
An experienced massage therapist may use knuckles, fingertips, hands, elbows, and forearms when delivering this treatment.
Massage therapists may ask you to breathe deeply as they work on tense areas.
You may feel stiff or sore after the massage, but this should subside within a few days.
It may be helpful to drink water after the massage to flush out the metabolic waste.
Who is deep tissue massage for?
Deep tissue massage is used for chronic aches and pain in the neck, upper back, low back, leg muscles, and shoulders.
However, it is also used for injury rehabilitation and if you have the following conditions:
Limited mobility
Recovery from injuries (whiplash, falls)
Carpal tunnel syndrome (repetitive strain injury)
Postural problems
Legs, hamstrings, gluteus, rhomboids, quadriceps, IT band, and upper back muscles tense
Osteoarthritis pain
Sciatica
Piriformis syndrome
Tennis elbow
Fibromyalgia
Other Services Offered
Swedish Massage
Relaxation Massage
Chinese Massage
Head, Shoulder and Back Massage
Call Ling Massage Shop to book an appointment.
---