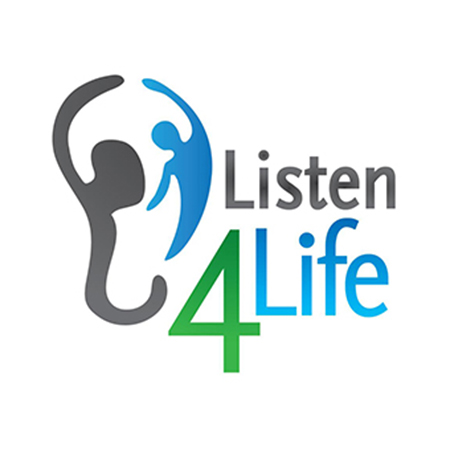 Member since 2005
Listen 4 Life Learning Centre
Harry Armytage
Servicing area: ACT & NSW
Want to find out my availability, pricing or opening hours? Click on Send Me Details Now to get started.
If your child suffers from a motor skills disorder or literacy difficulties, it doesn't mean that they're not equipped with the skills to learn.
Integrated Listening Therapist
---
About Harry Armytage
Hello and welcome to Listen 4 Life Learning Centre in Phillip ACT. We help people of all ages overcome their learning difficulties through listening, looking, balance, play, drawing and movement.
My name is Harry Armytage, a learning difficulty expert who combines movement, music and play to help one boost their learning ability and manage conflicts in their everyday life.
Music, especially modified classical music, has the ability to revive sensory performance. Apart from bringing me joy, my keen interest in working with children stems from my deep-rooted passion for changing their lives for the better.
Listen 4 Life also offers wellness programs for adults who are a hundred percent committed to improving their health.
Fun Facts About Me
As an ardent photographer and occasional sculptor, I can easily relate with insightful, creative individuals. I relish working with bright and talented people as I know they can surpass their present capabilities.
I think the easiest people to work with are those who are bursting with positivity and willing to change. Many people who underperform have difficulty with listening, looking and moving efficiently due to an unpleasant childhood experience.
Although brighter individuals can mask their inner conflicts longer than others, in the end they also run out of ways to handle their obstacles.
It was my wife who helped me realise that how I am with a client is equally as important as what we do together. I've seen many times how sitting quietly while a client works their way through a jigsaw puzzle, drawing or any other creative undertaking can produce astounding results.
Helping children tap into their full potential can significantly improve their lives. Several parents have contacted me because their child is suffering from a learning disability. The truth is, they are not poor learners, but struggling with low attention, weak concentration or low self-esteem. By targeting these weaknesses, I can help them excel in any field.
The Method We Use
Taking a holistic assessment of a client is key to determining which type of program would address their sensory-emotional barriers. Our Integrated Listening Programs target the fundamental structures of learning and performance.
Aside from my client testimonials, over 200 clinical programs I've tracked for the last 10 years or so showed that our therapeutic programs offer a host of benefits including:
Promotes happiness and relaxation
Reduces anxiety
Improves self-confidence
Increases capacity to cope with life's challenges
Improves concentration and attention
Treats literacy, numeracy and learning difficulties
Improves communication skills
Promotes emotional and social wellbeing
Helps build and maintain friendships
Transitioning from Economist to Therapist
After obtaining my degree in Economics from Monash University in Melbourne, where I graduated with first class honours, I dedicated 40 years of my life studying human behaviour for marketing and policy. This provided me with substantial pattern-recognition skills.
In my early 50s, I suffered from a severe tropical illness. Upon my recovery, I decided it was high time that I started focusing on human condition using my pattern-recognition skills. That's how I transition from an economist to a therapist and from needs and wants to behaviour and learning.
My journey to my newfound passion began in 2003 in Denver. I trained in listening therapy with Dr. Ron Minson of Dynamic Listening Systems (DLS), who was a board-certified psychiatric neurologist.
Dr. MInson was responsible for treating his daughter of dyslexia and depression with sound therapy. After training with Dr. Tomatis in Paris, he developed DLS which is now known as the Integrated Listening Systems.
Turning from an economist into a therapist involved a lot of work and several years of study. I took up courses in wellness and nutritional medicine, which helped me understand the different issues surrounding learning, behaviour and wellbeing.
My journey to becoming a therapist was like a homecoming as it blends my passion for high fidelity and classical music. My efforts paved the way to a wonderful career at the Canberra Osteopathic Centre where I have worked for the past decade.
It was here that I established my skills as a therapist and provided training and support to fellow therapists in Australasia and Asia. I couldn't have done it without the unwavering guidance and motivation of my clinic principal Dr. Maxwell Fraval.
---
Book an appointment and let's work out the appropriate program tailored to your needs.
---
Qualification details
Certificate IV in Wellness Consultancy
Advanced Diploma in Wellness Consultancy
Advanced Diploma in Nutritional Medicine