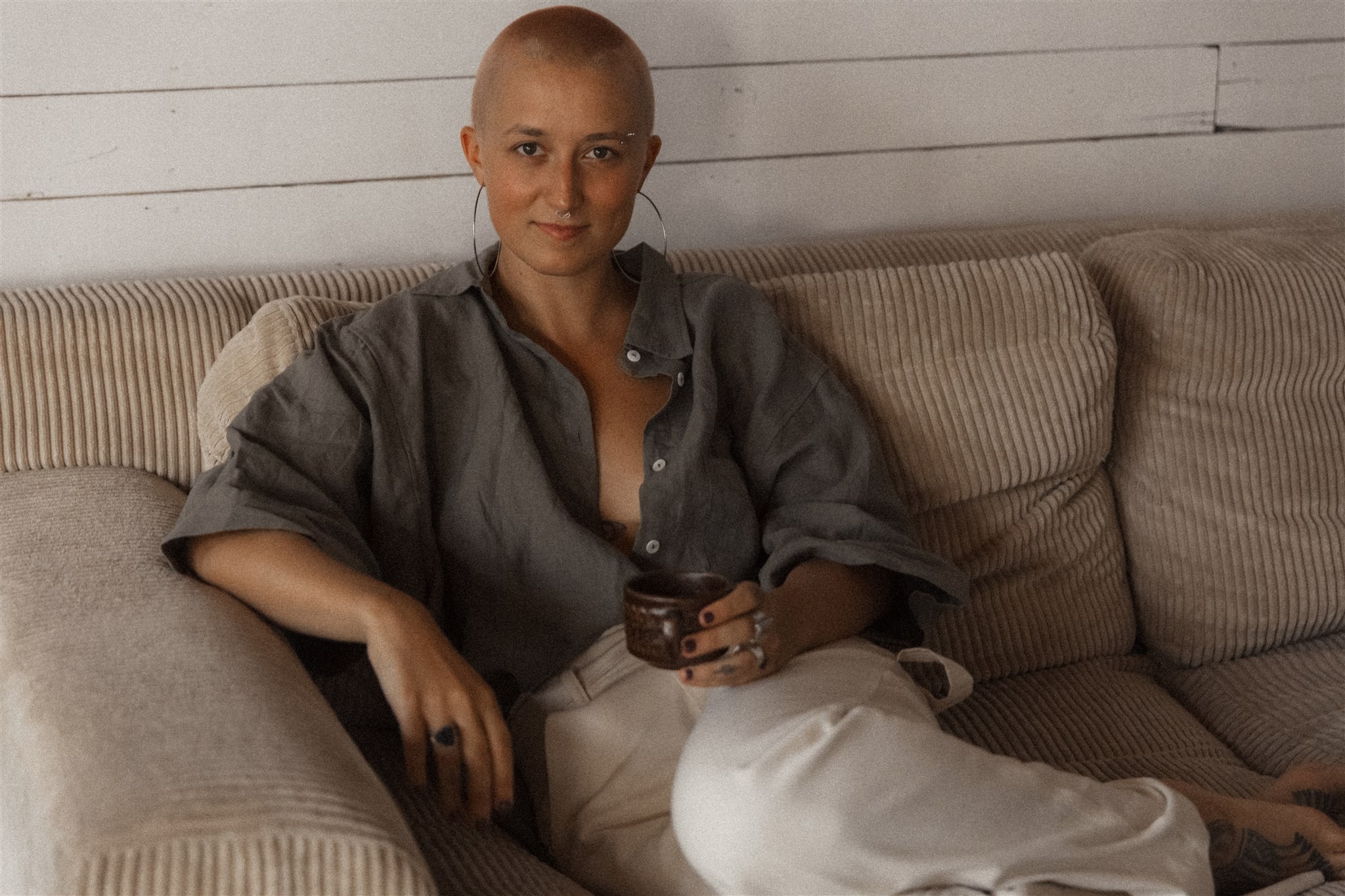 Liv Kali Holistic Therapy
Clicking on the Send Me Details Now button opens an enquiry form where you can message Liv Kali Holistic Therapy directly
Send Me Details Now
Do you want to train your body to heal itself and deal with whatever life throws at you in the most efficient way possible? Liv can guide you through emotional clearing, chakra balancing and other holistic therapies necessary for authentic self-care and empowerment.
Transformational Healer
Focus areas
Telehealth
Trauma-informed
Trauma
Complex trauma
Developmental trauma
Childhood trauma
---
---
Liv Kali Holistic Therapy in Murwillumbah, New South Wales, teaches how to cultivate somatic intelligence as a tool for profound self-care and empowerment.
She specialises in natural trauma recovery and integration for the five bodies, namely mental, physical, emotional, energetic and spiritual. To guide you into new levels of personal transformation, Liv combines an intuitive, pragmatic, yet creative approach anchored in sacred intention.
Her services are built around assisting people in cultivating safety in their bodies and providing them with the tools they need to maintain a healthy mind-body balance.
As a deep-body awareness coach, Liv can nurture your sacred form, allowing a dialogue between body and mind to develop and flourish.
Services Offered
Holistic Therapy
This one-on-one therapeutic technique offers you with a calm and supportive environment in which to explore the current state of your mind-body relationship. It's a place where you can learn about your nervous system, develop emotional and embodied intelligence, and cultivate inner resilience and safety. A regular session lasts one hour, but if you wish to receive ongoing support on a weekly, fortnightly or monthly basis, you can purchase a package of six sessions.
The Spiral
This is a life-changing and powerful technique for releasing the unconscious weight you've been carrying for a long time. The Spiral is a 10-week one-on-one program that will assist you in developing a new way of being so that you can succeed in your life.
The chakra system, the scale of consciousness, kinesiology, traditional Chinese Medicine (TCM) and Spiral Dynamics are the five pillars that make up the cornerstone of this therapeutic approach.
Emotional Clearing
During a chakra clearing session, each of the energy centres is energetically and emotionally cleansed. Muscle testing is conducted on each energy centre as a two-way vortex to determine how clear you are in both giving and receiving energy from your surroundings.
Emotional cleansing will assist you in finding neutrality with anyone with whom you have had conflict or disagreement in the past or present. This session will reveal the present state of your relationship and cleanse the chakra lines between you and the other person.
Community Connection
This workshop is designed to provide you a somatic and transpersonal experience that will help you develop your self-awareness and nervous system regulation. It's a place where you may cultivate your embodied intelligence as a kind of genuine self-care, body-mind harmony and empowerment.
Each month, somatic movement, breath, creative expression and deep nervous system relaxation are used to explore a new theme.
Liv guides you into new levels of self-connection, harmony and ease through an insightful, practical and creative process anchored in pure intention.
Book an appointment with Liv today to become the best version of yourself and find true happiness.
Counselling Online
Holistic Counselling Online
Energy Healing Online
Neuro Linguistic Programming (NLP) Online
Somatic Experiencing Online
A gentle and supportive space to explore the current state of the relationship between your mind and body. A space where you will learn to understand your nervous system, build emotional and embodied intelligence and cultivate resilience and safety from w
Energy Healing
Neuro Linguistic Programming (NLP)
Holistic Counselling Online
Energy Healing Online
Neuro Linguistic Programming (NLP) Online
Energetic and emotional clearing for each of the energy centres. Looking at each energy centre (root - crown) as a two way vortex we will muscle test (kinesiology tool) to understand how clear you are in giving energy out into the world and receiving ener
We're open 3 days.
| | | | |
| --- | --- | --- | --- |
| Tuesday | 10:00 am | To | 6:00 pm |
| Thursday | 10:00 am | To | 6:00 pm |
| Friday | 10:00 am | To | 5:00 pm |
Qualifications
Embodied Public Speaking
Foundation Principles of The Ancient Healing Art of Dance
Kundalini Dance Facilitator
Kundalini Tantra Yoga 200hr
The Spiral
Neuroaffective Touch Somatic Trauma Therapy
Nlp and Life Coaching
Traditional Usui Shiki Ryoho Reiki I + Ii
Advanced Diploma Transpersonal Counselling
Non Violent Communication
Lgbtiqa+ Inclusivity
---