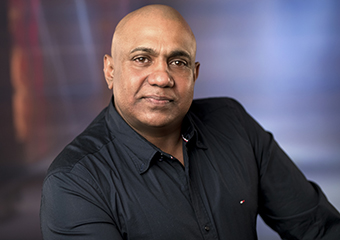 Green Valley Psychotherapy Practice
Want to find out my availability, pricing or opening hours? Click on Send Me Details Now to get started.
Send Me Details Now
Clicking on the Send Me Details Now button opens an enquiry form where you can message Shahid Hussain directly
Empowering the  Quality of Your Life We are often challenged with accepting our past, learning to cope with our present and planning for the future.  Green Valley Psychotherapy Practice believes that every individual can heal and flourish through meaningful interactive therapy.Green Valley Psychotherapy Practice is a private psychology practice based in Hinchinbrook, providing a range of specialist Counselling, Psychotherapy and Hypnotherapy services.
Green Valley Psychotherapy Practice
Servicing area
Liverpool, New South Wales
---
Focus areas
Purpose
Stress management
Hypnotherapist
Love
Joy
Well-being
---
Welcome to Green Valley Psychotherapy Practice
Over the years, Shahid has helped thousands of people overcome physical and emotional issues affecting their lives, such as stress, depression, chronic pains, weight loss, addictions, habit changes, self-esteem, mentoring and many other metaphysical issues.
He uses a powerful combination of techniques that includes a blend of Psychology, Counselling, Psychotherapy, Neuro-Linguistic Programming (NLP), Hypnotherapy, Emotional Freedom Techniques (EFT) to assure the optimal outcome of Conversational Hypnosis and Energy Healing to achieve amazing results.
Today Shahid runs a successful private practice in Liverpool, Sydney.
Shahid -"I'm following my true desire in helping my clients realize their full potentials and abundant talents. Every day, I get to see their lives transform into one they have always imagined".

What is Hypnotherapy?
Hypnotherapy is the use of hypnosis to help create lasting behavioural changes. Hypnosis is one of the most ancient and respected therapeutic practices known to man. It has lasted through the centuries because it is a natural, safe, simple human process that we often do every day, often without realising it.
Clinical Hypnotherapy is a procedure that uses traditional talk therapy to explore an individual's personal goals to gain a clear understanding of how best to access the subconscious mind to attain those objectives.
Hypnosis is a focused state of awareness where the body is fully relaxed, and the mind is at a heightened state of awareness. This state allows access to the subconscious mind, where the individual becomes very suggestible. The hypnotherapist then uses suggestions to implement clients desired outcomes in therapy.
Clinical hypnosis is conducted only by professionally trained and accredited professional hypnotherapists trained in the use of hypnosis and who are working within the limits of their professional expertise.
What is Counselling?
Counselling is a safe and confidential collaboration between qualified counsellor and clients to promote mental health and wellbeing, enhance self-understanding, and resolve identified concerns. Clients are active participants in the counselling process at every stage.
Our Counsellors work with children, young people, adults, couples, families, and groups and are trained in various modalities to work with clients from diverse backgrounds.
Focus of counselling
Counselling can be broad or focused. For example, clients may explore aspects of identity, spirituality, relationships with self and others, past experiences, parenting, grief and loss, trauma, domestic violence, child abuse, alcohol and other substances, depression, anxiety, and other experiences in counselling.
What outcomes can clients expect?
Changes facilitated by counselling include a change in perspective, new insight, new ways of thinking about situations, a new awareness of feelings, enhanced capacity to tolerate and regulate feelings, new actions or behaviours, and new decisions about life.
What is Psychotherapy?
Psychotherapy, or talk therapy, can help an individual with a broad variety of emotional difficulties and mental health-related issues. Psychotherapy can help eliminate or control troubling symptoms to function better and increase well-being and healing.
In Psychotherapy, the therapist works with the individual to improve self-awareness and to change old patterns so he/she can more fully take charge of his/her life.
Psychotherapy can also help with difficulties in coping with daily life, trauma, medical illness or loss, like the death of a loved one; specific mental disorders such as anxiety or depression. There are several different types of psychotherapy, such as Cognitive Behaviour Therapy (CBT), Solution-focused Therapy (SFT), person-centred Therapy (PCT), Gestalt Therapy etc. The therapist combines elements from different approaches to best meet the needs of the individual receiving the treatment.
Therapy Sessions
Therapy is conducted in an individual, family, couple or group setting and can help children and adults.
Sessions are typically held once a week for about 45 to 60 minutes.
Psychotherapy can be short term (few sessions) dealing with immediate issues or long term (months or years) dealing with longstanding and complex issues. The treatment goals arrangements are worked together with clients and planned jointly by the client and therapist.
We provide safe and non-judgmental spaces where client's issues can be explored in complete confidentiality, and our therapy rooms are welcoming and comfortable to you. We believe the right environment contributes to great therapy.
Does Psychotherapy Work?
Research shows that most people who receive psychotherapy experience relief, show positive changes in the brain and body, and are better able to function in their lives (APA, 2016). Studies have also shown brain changes in people with mental illness (including depression, panic disorders, PTSD and other conditions) resulting from psychotherapy that were similar to changes resulting from medication.
What outcomes can clients expect?
Psychotherapy supports the process of change. For example, a person may understand patterns of discomfort, dissatisfaction or suffering in their life. They may make meaning from this and be more able to make conscious choices that lead to a different experience of themselves and the world.
A person can develop a greater capacity to be in charge of their life, empowered and self-directing while sensitive in relationship with others. As a result, they may experience increasing joy, meaning, peace of mind and heart, intimacy with others, purposefulness, insight, creativity and self-knowledge.
The psychotherapy process addresses more profound value, meaning and purpose of existing conditions and alleviates dysfunction in a person's life. In addition, it goes further and addresses the foundations of longstanding patterns, supporting improved functioning. It can promote healing and integration of traumatic experiences and expand the responses that emerge in clients' physical and emotional reactions, thoughts, and behaviours.
Ways our Services Might Help You?
Quit Smoking

Addictions

Stress

Depression

Anxiety, Panic Attacks, Fears and Phobias

Grief and Loss

Weight Issues

Relationship Counselling

Destructive Patterns of Behaviours and Sabotage

overcoming limiting Beliefs

Eating Disorders

Trichotillomania

Nail Biting Habits

NLP Coaching

Terminal Illness

Focus

Motivation (Performance motivation).

Public Speaking (Fears)

Trauma Issues

Self- Esteem & Self Confidence

Sexual Problems

Sleep Disorders
Testimonials
Dear Shahid,
I've written this recommendation of your work to share with other LinkedIn users.
Details of the Recommendation: "I was recommended to Shahid by a friend.
I was very sceptical at first but only went initially to see if this type of therapy would make any difference as I have tried more conventional therapies over the years for my chronic pains without success. However, results were almost instantaneous, and I would highly recommend that you try this type of therapy for various problems ranging from phobias to confidence issues.
I have now been pain-free for over 3 months, and I might add that I am a physiologist and work in the medical health profession, and I now understand how powerful the mind can be in rehabilitating the body.
Thank you, Shahid."
Service Category: Hypnotherapy
Year first hired: 2011 (hired more than once)
Top Qualities: Great Results, Personable, Good Value

Certification/Regristration
Master NLP Practitioners Certification

Clinical Hypnotherapy

Handwriting analysis

Certified Weight loss Specialist

Past- Life Regression Therapist

Conversational hypnosis

EFT

Energy Healing

Counselling

Psychotherapy
Accreditation
Counselling and Psychotherapy Federation of Australia (PACFA)

AHA-Australian Hypnotherapist Association

NACH- National Aust. Clinical Hypnotherapist

AHA-American Hypnosis Association
Quit Smoking Addictions Stress Depression Anxiety, Panic Attacks, Fears and Phobias Grief and Loss Weight Issues Relationship Counselling Destructive Patterns of Behaviours and Sabotage overcoming limiting Beliefs Eating Disorders Trichotillomania
Counselling is a safe and confidential collaboration between qualified counsellor and clients to promote mental health and wellbeing, enhance self-understanding, and resolve identified concerns. Clients are active participants in the counselling process a
Qualifications
Master Of Counselling And Psychotherapy – Australian College Of Advanced Psychology 2020
Graduate Diploma Of Counselling – Australian College Of Advance Psychology (acap) 2018
Bachelor Of Behavioural Studies (psychology) – Swinburn University Of Technology 2015
Neuro Linguistic Programming (nlp) Practitioner Certification- American University Of Nlp 2010
Master Nlp Practitioner Certification – American University Of Nlp 2010
Diploma In Clinical Hypnotherapy – Hypnosis Motivation Institute (hmi) 2008
Diploma In Handwriting Analysis – Hmi 2008
Certification In Past Life Regression (plr) Hmi 2007
Professional Membership
PACFA - Psychotherapy & Counselling Federation Of Australia
AUSTRALIAN CLINICAL HYPNOTHERAPISTS ASSOCIATION
AUSTRALIAN NATIONAL HYPNOTHERAPY REGISTER
---