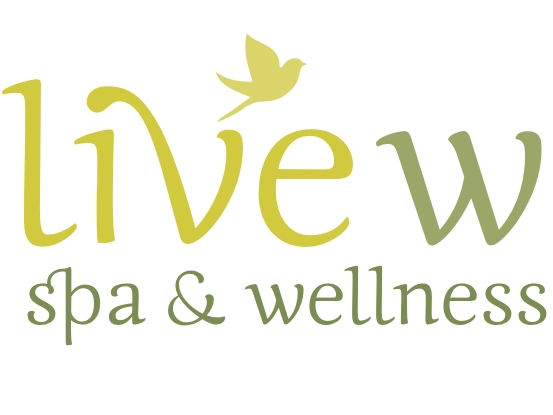 Live Well Holistic Wellness Centre
Want to find out my availability, pricing or opening hours? Click on Send Me Details Now to get started.
Send Me Details Now
Clicking on the Send Me Details Now button opens an enquiry form where you can message Live Well Holistic Wellness Centre directly
Meet the team
Live Well Practitioners
Servicing area
ACT, Online Telehealth for GP and Naturopathy
---
Focus areas
Autism spectrum disorders
Arthritis
Cancer management
Disabilities
Feeding
Heart disease
---
---
---

Wesley Smith
Acupuncture, Herbal Medicine, Yoga & Meditation

Wesley specialises in Immune Health, and the treatment of Stress, Anxiety and Depression

Wesley was drawn to working in the field of health and healing through his experiences practicing Yoga and in particular meditation. He began by studying acupuncture gaining a B.App.Sc.(Acup) at UTS, then returning to Canberra to study a Diploma of Herbal medicine and a Yoga Teaching Diploma.

After many years of practice he has developed a unique style drawing inspiration from many wonderful teachers. He is passionate about educating people about how to create and sustain their vitality and wellbeing so they can live life to the full.

Apart from his clinical practice Wesley enjoys writing, speaking and educating about health and wellbeing he is a self-confessed wellness geek!

In his own time Wesley enjoys meditation, surfing, travel and drinking chai.


---

Kate Pamphilon
Kinesiology

Kate is a fully qualified Kinesiologist, who completed a Diploma of Health Science in Kinesiology at the Australian College of Complementary Medicine (ACCM) in Melbourne.

Before becoming a Kinesiologist, Kate worked with people with disabilities (mental and physical) and underprivileged groups in Australia, Ireland and the USA. Kate also has a Bachelor of Arts in Sociology where she focused on women, family, cultures and research.

Kate's passion is to educate and empower each client to understand their mind, body, and Spirit and how these aspects are all connected. Her integrative approach to health and healing is to explore and treat the whole person. She has two beautiful children and thoroughly enjoys working with people of all ages and backgrounds.


---

Shanna Choudhardy
NaturopathyHerbal Medicine

Shanna is a qualified Naturopath and EFT Practitioner, and member of the Australian Natural Therapists Association (ANTA).

Shanna's journey with natural medicine came about through her own health challenges. She has a special interest in helping people with natural fertility, hormone balance, stress, anxiety, depression, fatigue and general wellbeing.

Shanna provides holistic and individualised support to promote more vibrant health and ease of wellbeing; using Food as Medicine & Nutritional Therapy, Herbal Medicine, EFT meridian tapping, Lifestyle practices and Self-care techniques.

She works closely with her clients, applying a blend of evidence-based, scientific knowledge, with Traditional wisdom, Eastern/Western & Metaphysical philosophies and approaches; along with the underpinning principle of Holism (honouring the mind/body/spirit connection, and that we are the sum of all of our parts), to meet you where you are at, and provide an individualised treatment path, along with the education and tools to empower you in taking charge of your wellness, so you can get the most out of your health care.


---

Sally Nourse
Acupuncture, Herbal Medicine & Natural Fertility

Sally has obtained a Bachelor of Health Science in Traditional Chinese Medicine (Acupuncture and Herbal Medicine) from the University of Technology Sydney and a Diploma of Health Science in Eastern Massage therapy (Shiatsu and Tuina) from the Canberra Institute of Technology.

Sally is a caring person by nature and really enjoys treating health issues through the treatment principles of Traditional Chinese Medicine. Sally is especially passionate about the field of Traditional Chinese Gynaecology and natural fertility, finding it to be a particularly rewarding field of interest for both herself and her patients.

Sally's interests outside of her work with clients include gardening, reading, cooking and eating fine foods.


---

Dr Matthew Stott
OsteopathyMatt is passionate about restoring movement and function to help people achieve their optimal health. Through effective assessment, diagnosis and treatment, Matt is able to guide an individual to a better understanding of their body and provide symptomatic relief. He uses a range of techniques including manipulation, cranial, massage, dry needling and stretching, as well as patient education and exercise prescription, also including nutritional medicine. He has a keen interest in treating a wide variety of musculoskeletal conditions and has experience treating auto-immune diseases. Matt's Masters research involved the benefits of Osteopathic Medicine for those suffering with Multiple Sclerosis; a case study.

Matt graduated with Masters of Osteopathic Medicine from Southern Cross University after completing a Bachelor of Clinical Science majoring in Human structure and function & Osteopathic studies. In addition to Osteopathy, Matt is an experienced remedial massage therapist, Qi Gong practitioner and has over 20years experience in the healing arts focusing on Aura healing and taught his first Reiki class 18years ago. Matt also taught anatomy at Southern Cross University and currently teaches anatomy and massage in the Australian College of Eastern Medicine.


---

Ramone Bisset
Thai Massage, Energetic Healing

Ramone's passions include exploring the connections between the body, mind and abundant health, helping people cast-off their limitations so they can start living more fulfilling lives and encouraging laughter, lightness and wildness once in a while! She combines these loves by hosting retreats that combine yoga, meditation and self-study in stunning, natural locations.

Ramone has been practicing Thai Massage in Canada, Thailand and Australia since 2003 because she loves the healing power of this ancient technique sometimes called 'lazy man's yoga'. Thai Massage creates physical freedom, energetic balance and deep relaxation and is great for a wide range of bodies and health conditions.

Adept at combining ancient wisdom with modern insights, Ramone also teaches yoga, meditation and Reiki and is always learning more about the body, mind, health and wellness in order to help people peacefully and practically navigate today's hectic lifestyle.

Sachiko Inuzuka
Remedial Massage Therapist, Soft Tissue Therapist, Dry Needling & Cupping

Sachiko feels the happiest when she can be of great help to people, which has inspired her to pursue a career in massage therapy having gained, amongst other qualifications, a Diploma in Remedial Massage and an Advanced Diploma in Soft Tissue Therapy.

Sachiko is very passionate about supporting her clients to achieve their wellbeing goals and does her very best to encourage their optimum wellbeing of both mind and body. Sachiko takes care to listen to understand her client's health needs and will work with them to create an individual therapy plan. She is trained in many remedial massage skills including: relaxation massage, pregnancy massage, lymphatic drainage, trigger point therapy, myofascia treatment, sports massage, myofascia dry needling, kinesio taping (KT 1,2,3), functional fascia taping, traditional cupping therapy and fascia fitness training (from Feb 2015).

In her spare time away from work Sachiko may be found playing Ultimate Frisbee, cycling or conducting a Traditional Japanese Tea Ceremony.

Takako Mizogami
Senior Remedial Massage Therapist, Bowen Therapy & Cupping

Takako is our most experienced remedial massage therapist and has exceptional skills and an intuitive style. Takako's treatments are nurturing, relaxing and centering combining her knowledge of western and eastern massage as well as Bowen therapy.

Takako is experienced in: remedial massage, Chinese massage, cupping, magnet therapy, oncology massage, pregnancy & post natal massage, foot massage, body work, Qigoing exercise.
Takako loves Qi Gong and is interested in training to become a Fascia Fitness Instructor.


Zara Blazsanyik
Remedial Massage

Zara has a strong background in remedial massage, as well as years of experience working in a five star spa environment, so she is an absolute expert at helping you to melt away tension and relax deeply.

Zara was drawn to remedial massage through her desire to promote health and wellbeing with a holistic approach. Committed to helping you achieve improved muscular function, pain relief and stress reduction through a range of remedial and relaxation techniques. She studied remedial massage in Melbourne, then spent three years living in Darwin, where she had the opportunity to continue remedial work in a beautiful, tropical day spa, as well as discovering a passion for skincare, facials and body pampering.

Zara's interest in health and physiological function brought her to the University of Canberra, where she is studying a Bachelor of Sport and Exercise Science and Bachelor of Human Nutrition.

Tegan Napoil
Beauty Therapy

Tegan's smiling face and welcoming presence is likely to be the first thing you encounter when entering Live Well. Tegan is on hand to answer your questions, arrange appointments and any other needs you may have.

On Saturday's Tegan changes roles to provide beauty therapy of the highest skill, care and professionalism. Tegan will have you feeling pampered and relaxed and leaving looking resplendent.

Katrina Berg-Howard
Mindfulness Meditation

Katrina is the is the co-creator of Managing the Madness, a 6 week mindfulness based meditation program, to help participants to manage day to day stress and anxiety and enhance meaningful enjoyment for life.

Katrina is also a qualified and experienced counsellor and coach. She holds a Bachelor of Counselling and Human Change and offers professional guidance and support to people at all stages of life, whether they are experiencing challenging times or just want help to set goals and plan towards greater health, happiness and wellbeing. Katrina works with clients across issues relating to relationships, work, family, health and life in general.