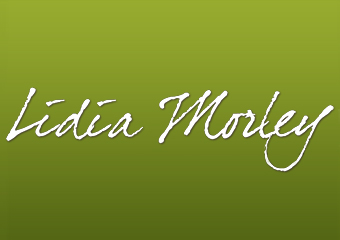 Lidia Morley Psychologist and Relationship Counselling
Want to find out my availability, pricing or opening hours? Click on Send Me Details Now to get started.
Send Me Details Now
Clicking on the Send Me Details Now button opens an enquiry form where you can message Lidia Morley directly
I have 30 years experience helping INDIVIDUALS and COUPLES with their problems. My practice is in a peaceful and private setting. It is my privilege and vocation to help people.
Lidia Morley Psychologist and Relationship Counselling
Focus areas
Habits
Stress management
Happiness
Grief
Anger
Anxiety
---
---
About Me
In the past 12 years, I have been in private practice. I see clients as individuals and as couples. Sometimes other family members have also been involved in the counselling process. Problems have been as varied as the people who have them.
I have brought to my practice the wide experience I have gained in my first 20 years being employed in various organisational settings.


I was employed as a school psychologist working with children, parents and teachers within both the Tasmanian and Victorian Education Systems.


I was as a Family Court Counsellor in the Family Court of Australia in both the Melbourne and Hobart Registries.


I have trained people in the drug and alcohol and disability fields.


I have lectured in psychology, counselling and management related subjects at Monash University and at various TAFE Colleges.


I have been employed in management training and Employee Assistance Programmes by industry.


My own life experience, which has had its share of problems, drama and emotion, and the lives of people I have known, also allow me deeper levels of understanding and compassion. Life is a great teacher.
I have always continued my professional development by completing many shorter courses and attending lectures.
I am a full member of the Australian Psychology Society and a registered psychologist with the Australian Health Practitioners Registration Agency.
Individual Counselling & Therapy
My Private Practice consists of both Counselling and Psychotherapy.
Counselling - Using various therapeutic techniques assists the client to resolve currently presenting life issues, the focus is on solving and/or management of life problems and gaining knowledge and skills to live a happier, less stressed, more fulfilling life.
Frequently clients report that their involvement in the counselling process has created a heightened sense of self-worth and an ability to better tackle ongoing life issues.
Psychotherapy – helps individuals to explore and understand their inner world better. It focuses on personality issues and childhood and formative experiences which have an influence on adult functioning. Psychotherapy looks at patterns of thinking, emotion and behaviour which when understood can allow a person to relate differently to their world in general, not just in the specific problematic situation. It facilitates new more beneficial life habits and supports healing and change at a fundamental level.
Individual Counselling and Therapy will help with many problems including:


Depression


Anxiety


Loss of direction


Social problems and phobias


Trauma


Grief and loss


Death


Alcohol and/or drug issues


Weight problems


Sexual problems and difficulties


Anger and Stress management


Relationship problems


Parenting and Step-Parenting issues


Eating Disorders


Childhood Trauma


Relationship Counselling
Marriage and couple counselling and mediation help couples negotiate common ground when communication between them is not working or has broken down.
Couples are assisted to better understand themselves and their partner and the situation. They are helped to re-establish intimacy and improve their sex life. Couples can learn new and better ways of relating, establish new habits, find solutions for what might have felt to be unsolvable problems. and how to achieve maximum happiness for each individual as well as for the couple.
I work with heterosexual and same-sex couples.
Frequent problem areas include:


Communication problems


Value Differences


Sexual problems and difficulties


Infidelity


Parenting and step-parenting issues


Money problems


Stress and anger management


Alcohol and/or drug issues


Gambling


Pre-marriage counselling


Depression


Individual childhood/past issues that affect the relationship


My Therapeutic Approach
When we are experiencing distress it is easy to lose touch with our inner strength and wisdom. I foremost try to reconnect you with this strength and wisdom.
My main approach to counselling is from a Cognitive Behavioural Perspective that is, I work to help you identify patterns in your thinking and behaviour and to determine how these affect your life. New habits may need to be established.
Some of these patterns may originate in childhood or be the result of what has happened in earlier life, hence be very entrenched. These need to be examined and decisions need to be made as to what changes need to occur and how to make these changes happen.
I work from a Humanistic Client Centred Existential Framework to examine and solve the presenting problems. Deep-seated issues often require a more psychoanalytic approach.
I draw from many therapies, Acceptance and Commitment Therapy, Mindfulness-based Psychotherapy, Reality Therapy, Narrative Therapy, Phototherapy (and others) to create interventions that are unique to the client.
No two clients are the same, therefore I believe therapy should be personalised.
Therapy is a creative process developed in the synergy between the psychologist and the client.
Therapy is a process of change, not just one of talking.
Relationship Enhancement Course
This is a structured approach to improving your relationship.
This course of therapy is suitable couples wishing to:


improve communication


improve intimacy/sex life


sort out the future direction


overcome a specific problem/s


---