Longevity Chinese Medicine
17 Main rd
Lower Plenty VIC 3093
Servicing area: Lower Plenty, Rosanna, Templestowe, Macleod, Eltham, Heidelberg, Greensborough, Victoria
Moxibustion
Remedial massage
Women's health
...
Want to find out my availability, pricing or opening hours? Click on Send Me Details Now to get started.
Clicking on the Send Me Details Now button opens an enquiry form where you can message Catherine Farchione directly.
ACUPUNCTURE, MUSCULAR PAIN, PREGNANCY.Catherine has a particular interest in working with patients with fertility issues, pregnancy, sports injuries and digestive disorders. Book today to discover the benefits of Chinese Medicine for yourself.
Longevity Chinese Medicine
---
Traditional Chinese Medicine





What Is Traditional Chinese Medicine?



Traditional Chinese Medicine (TCM) is a system of primary health care that includes therapies such as Acupuncture, Chinese herbal medicine, Cupping, Moxibustion, and dietary and lifestyle advice . The primary feature of Chinese medicine is the idea that good health relies on restoring and maintaining balance to the individual.

At Longevity Chinese Medicine we take a holistic approach to understanding normal function and disease processes, focusing as much on prevention of illness as we do on the treatment.  We provide a quality service with many years of knowledge and experience, and we are confident we can help to assist with your health goals. If you would like to know more about how Chinese Medicine can help you, call Catherine today to find out more.

ACUPUNCTURE
Acupuncture treatment involves the insertion of fine, sterile needles into specific sites (acupuncture points) along the body's meridians to clear energy blockages and encourage the normal flow of qi through the individual.

IS THERE ANY EVIDENCE THAT ACUPUNCTURE WORKS?
The Acupuncture Evidence Project* was published in 2017. It is a review of the evidence supporting the efficacy of acupuncture currently available.
Of the 122 conditions reviewed, evidence of effect was found at various levels for 117 conditions. The findings of the review include:
​
Conditions with strong evidence supporting the effectiveness of acupuncture included:

Allergic rhinitis (perennial & seasonal)
knee osteoarthritis

Nausea and vomiting (with anti-emetics),

Prophylaxis

Chronic low back pain

Postoperative nausea & vomiting

Headache (tension-type and chronic)

Postoperative pain

Conditions with moderate evidence supporting the effectiveness of acupuncture included

Acute low back pain

Acute stroke

Neck pain

Obesity

Anxiety

Peri-menopausal and postmenopausal insomnia

Asthma in adults

Post-traumatic stress disorder

Constipation

Hypertension (with medication)

Irritable bowel syndrome

Menopausal hot flushes.
​
 * McDonald J, Janz S. The Acupuncture Evidence Project: A Comparative Literature Review (Revised Edition). Brisbane: Australian Acupuncture and Chinese Medicine Association Ltd; 2017. http://www.acupuncture.org.au.

CHINESE HERBAL MEDICINE
Today, there are over 450 substances commonly used in Chinese herbal medicine - most are of plant origin, while some substances that were used traditionally are no longer available. Chinese herbal medicines are usually prescribed in combination with treatment to enhance the effectiveness.

DIETARY ADVICE
TCM believes the diet should consist of a wide variety of foods and in moderation rather than strict diets or fad diets. It is believed that all foods possess a particular nature (ie. Cold, Hot, Sweet, Sour, etc) that can impact on our body. Catherine may advise patients to avoid certain foods or eat particular foods in order to improve their condition.

CUPPING
Cupping involves heating a glass cup, which produces a suction effect so that it can be placed on muscular areas of the body.

TCM REMEDIAL MASSAGE (TUINA)
Tuina involves the use of physical therapy such as massage, acupressure and soft-tissue manipulation to release blockages and regulate the flow of qi.

MOXIBUSTION
Is a form of heat therapy, which has a pleasant and nurturing therapeutic effect.



The Acupuncture Evidence Report
---
Service categories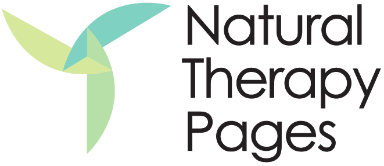 Longevity Chinese Medicine