Member since 2006
Frequency Medicine for Health and Healing
Christina Martin
5 Seabird crt
Indented Head 3223
Servicing area: Geelong and Bellarine Peninsula Victoria
Dru yoga! a gentle flowing form of yoga.
www.lomilomidiva.com
ALOHA DRU YOGA
---

DRU YOGA


---
ALOHA DRU YOGA classes on the Bellarine.

TIMETABLE
Tuesdays 4.30pm - 6pm
Indented Head
Indented Head Community Hall
Investment:
$20, Concession $17.
5 week pass $90, Concession $80


Bring yoga mat, blanket, cushion and water bottle.

Dru Yoga can be practised by people of all fitness levels and abilities. If you enjoy a gentle and flowing sequence of yoga postures, then this could be for you, and at any level of practise we always emphasise the process of attaining stillness within each movement.
PERFECT for Seniors, those who are beginners or going back to yoga, for experienced people who want a deeper level of experiencing yoga and energy, and for those who may have health considerations such as: back pain, joint pain, sciatica, injuries, in fact anything that could be considered a health consideration, even chronic conditions such as: Multiple Sclerosis, OsteoArthritis, Chronic Fatique, Fibromyalgia lung and heart conditions.

During our time together, we will explore yoga moves and grooves to connect to the peace within yourself, and to gain flexibility of the spine, as a healthy spine is one of the keys to a long and healthy life.
FLEXIBLE Spine = FLEXIBLE Mind
Please call me on 0409 960 323 or email healthforus@hotmail.com to register your attendance.

ABOUT ME
I have been practising Dru yoga for 12 years and having tried many forms of yoga previously and at the end of the classes always felt unsatisfied because I couldn't do the poses.
I found Dru Yoga in December 2009 and loved it so much that it led me to take up the training as a Dru yoga teacher in August 2015.
I gained my Dru Yoga Diploma on the 21st April 2018, and I am certified by 'Yoga Australia'.
I love it mainly because of the flow and movement that really resonated with me, and the most important thing is the satisfaction that I have from the practice, being able to do all the movements and postures. The Drug practice brings awareness to the breath and to the body and is a fresh, mindful, flowing, gentle and relaxing way to live life to its fullest.

ABOUT DRU YOGA
Dru Yoga has its roots in hatha yoga and includes:
*classical yoga postures (asanas)
*pranayama (the science of breath)
*mudras (hand gestures)
*positive affirmations
*empowering visualisations
*powerful sequences
All performed in a flowing and dynamic style.

Dru Yoga classes are tailored to the level of the individuals within the class and usually contain:
*Energy Block Release Sequences (EBRs)
*Postures
*Flowing yoga sequences
*Pranayama
*Relaxation
*Dru Meditation.


'Within every movement there is stillness, and within stillness all can be accomplished'
Bhagavad Gita Chapter 4, Verse 17

Yours in health and mindfulness
---
Call Christina to find out how her Dru yoga can benefit you. 0409 960 323!
Qualification details
DRU YOGA TEACHER
MEMBER YOGA AUSTRALIA
---
See Also...
Aloha Lomilomi massage training, Ho'oponopono, Frequency medicine & Yoga
Christina is passionate in her quest to help others to reach their full potential in life, to achieve optimal wellbeing, better health and obtain their health and spiritual goals.Through the Hawaiian teachings and DRU Yoga, you are given the tools to create a connected and fulfilled life.www.lomilomidiva.com
Aloha Healing therapies - Ho'oponopono
Ho'oponopono, the Hawaiian way of putting things in their right place.Ho'oponopono is about forgiveness and resolution.In the present, we go into the past to find the stones and release them, so that we can move forward into the future, free of the pain of the past.www.lomilomidiva.com
---
Service categories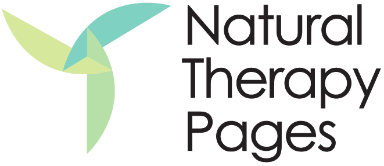 Frequency Medicine for Health and Healing