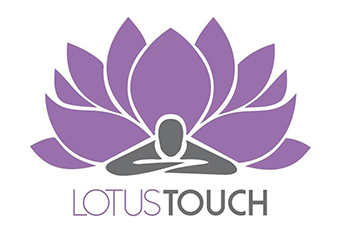 Clicking on the Send Me Details Now button opens an enquiry form where you can message Lotus Touch Therapies directly
Send Me Details Now
Head to toe, full body integrated Remedial , Sports , Reflexology , Thai , Lomi-Lomi , Cupping , Aromatherapy , Shiatsu , Crystal Reiki and a combination of these modalities designed for your recovery , maintenance , total relaxation and rejuvenation.
Lotus Touch Therapies
Focus areas
Relaxation
Emotions
Crystal reiki
Stress management
Nurturing
Habits
---
---
ABOUT
A place to unwind and rejuvenate Body, Soul and Mind
Hi
My name is Ram, here is a little about me.
I've been massage therapist for over 4 years , holding a Diploma in Remedial Massage, Hatha Yoga teacher training course 500h, Reiki I, II levels and self learned into intuitive healing, crystal therapy.
With massage I specialize in these modalities and combination of them if needed: Remedial Sports Reflexology Deep Tissue Cupping Thai Rehab Aromatherapy LomiLomi
In the past years been working in a few massage clinics, SPA and in improvised home clinic. My passion is a holistic and intuitive approach for treatments, looking at the body/mind as whole and focusing on underlying issues rather than symptoms. Stretching and strengthening exercises usually are prescribed or alternative ways to unwind mind and body . Throughout the years of experience I've discovered that most of physical ailment, imbalances or issues are connected with our mind/psycho emotional body, our repetitive patterns, habits , attitudes and thinking. In other words our physical state of being is a mirror of our inner world/emotions, mind etc.. So therefore it's good to look at ourselves as a whole made of body mind and consciousness and address everything equally. Food we intake, thoughts that we think, mental processes, habitual patterns, physical activity etc.
I also teach and practice Hatha Yoga, basic meditation, Pranayma, Realaxation and with regular daily practice you don't need to see me, it's sufficient by itself to maintain your well being, purify body and mind. There are many Yoga modalities but Hatha Yoga is a great foundation to start with and a perfect investment for your longevity, vitality, youthfulness and most important happiness...
Yoga does not just change the way we see things , it transforms the person who sees
-B.K.S. Iyengar
Recently I've started working on BioWell GDV energy measurements.
Bio-Well is a revolutionary non-intrusive way to measure the human energy field using a specialized camera and software . This way we can see any potential problems and areas of attention, imbalance both on physical and psycho emotional levels and can come upon best ways of addressing it.
One of my favorite modalities is Reflexology combined with some Remedial, crystal and Reiki therapy, getting great results with some guided breathing as well.
May you all be healthy happy and free
---
SERVICES
Portable massage (your home or outdoors)
1 hour • $$$
Portable Massage or other therapies in your home , outdoors or selected space.
Reflexology ( Feet,palms and head)
1 hour • $80
Reflexology is a system of massage used to relieve tension and treat illness, based on the theory that there are reflex points on the feet, hands, and head linked to every part of the body.
Analysis of a Personal Homeostasis
30 minutes • Free with any chosen treatment
GDV BIO-WELL ENERGY MEASURMENTS Bio-Well is a revolutionary non-intrusive way to measure the human energy field using a specialized camera and software.
Traditional Hawaiian massage Lomi Lomi
1 hour 30 minutes • $110
This is a deeply nurturing massage and very relaxing. The aim is to take you into a deep meditative state where you feel completely relaxed and at ease. The minimum time for this massage is 90 minutes
1 hour • $80
It's used for chronic aches and pain and contracted areas such as a stiff neck and upper back, low back pain, leg muscle tightness, and sore shoulders. Usually firm and includes trigger points .
1 hour 30 minutes • $110
Remedial massage is used to locate and repair damaged areas of the body and speed up the body's own healing processes.It Includes number of different techniques&stretching different parts of the body.
Crystal Reiki , Intuitive Healing
1 hour • $60
Reiki is a Japanese technique for stress reduction and relaxation that also promotes healing. Crystals emit balancing & soothing energies that help with triggering natural healing processes in us .
Combination of modalities best suited..
2 hours • $140
Combination of modalities and techniques intuitively chosen and used for best results often including Reflexology,Trigger point , Remedial , Cupping , Thai , Reiki and crystals, a unique experience :)
1 hour • $80
Cupping therapy uses heated glass cups which are applied to the skin along the meridians of the body, creating suction and believed to stimulate the flow of energy, detoxify , release tensions etc...
---
For all enquiries contact us today!
---