Member since 2005
"A TOUCH OF ROSEMARY" - Massage Therapies
Servicing area: Adelaide, Eastern suburbs, Unley
Pregnancy support
Sinus
Love
...
Want to find out my availability, pricing or opening hours? Click on Send Me Details Now to get started.
Clicking on the Send Me Details Now button opens an enquiry form where you can message the practitioner directly.
Stressed? Long distance reiki and Eckhart Tolle (google him) practices available this week.
Hold true to LOVE. Keep happy
REMEDIAL MASSAGE THERAPIES - 'A Touch of Rosemary'
---
Therapies offered
Aromatherapy Massage and Facials
Pregnancy Massage
Reiki and Energy Healing
PROVIDER NUMBERS for recognised health funds for remedial massage.
An AUSTRALIAN TRADITIONAL MEDICINE SOCIETY membership.
A GOVERNMENT ACCREDITED REMEDIAL MASSAGE CERTIFICATE.
Conveniently close to Unley Rd and the city center, on bus routes and with easy parking.
You luxuriate and heal in a beautiful, quiet, clean, comfortable room.
These massage techniques treat:

muscular tension and pain
colds, sinusitis and hayfever
shoulder, back and lower back problems
menstrual problems, hormonal imbalances
dry, oily or acned skin

....... and more....
Email rosemarysmassage@adam.com.au
---
RELAXES or BOOSTS your energy and immune system, REVITALIZES and FOCUSES your mind with a REJUVENATING massage.

Your skin drenched in BEAUTIFUL essential oils. Your tired muscles RELAXED, your pain REDUCED and you De-Stressed.

The essential oils chosen are tailored to YOUR SPECIFIC NEEDS
due to their many and VERSATILE HEALING PROPERTIES.

The FACIAL uses quality creams and toners, fine French Clays, and beautiful organic essential oils, resourced from around the world.
YOUR EXQUISITE EXPERIENCE includes a wonderful head, hands and foot massage.

This is not just a pampering but a fantastic way to
truly RELAX AND HEAL.

Back to top...


---
Have you noticed that one leg is longer than the other or that your hip is raised on one side? Perhaps you have sciatica or lower back pain? Maybe your muscles always seem to tense up?

This gentler technique releases tight, constricted fascia and increases your mobility and flexibility. Every part of your body is integrally connected so treating one area releases tension in another area. There is no massaging of muscles in this body-work technique. The experience after the session is one of ....oh I can move my head more or my shoulder has a larger range of motion, or I feel more balanced and aligned.

CRANIAL-SACRAL BODY-WORK

You experience DEEP RELAXATION and healing. There is no manipulation of bones. It is a tuning into the subtle rhythm that pulsates through the cerebral spinal fluid. This gentle nonintrusive therapy has profound effects on body and mind. You are taken into a still point. This is a place of deep healing.

Back to top...


---
This therapy releases tight muscles, spasms, aching bones and muscles, increasing flexibility and range of movement.

It works your muscular and circulatory systems thereby assisting with DETOXING and ENERGIZING YOU.

Back to top...
---
I AIM TO PROVIDE EXCEPTIONAL MASSAGE SERVICES IN THE WORKPLACE to create
GRATEFUL EMPLOYEES
REDUCED ABSENTEEISM
GOOD RELATIONSHIPS BETWEEN MANAGEMENT AND WORKERS
15 minutes on the massage recliner, to experience a dynamic massage, while fully clothed, in a quiet office area, using various techniques to work back, neck, shoulders, arms, hands and head.

For more details phone or sms: 041 0310471

Back to top...


---
Remedial Massage - "I felt invigorated. The oil blend was uplifting. The tension and knots were released so my shoulders sat lower." Cathryn

Myo-fascial Release Bodywork - "Very soothing, all tension gone. I feel great." "Just what I needed. Tensions were released in a different way. The release was subtle yet deep." Kate

Cranio-sacral Bodywork - I felt a deep sense of healing and well being. I felt my confidence in my own body's health returning and a calmness I haven't felt for a long time. I felt a flood of energy and peace." "That was heaven! I particularly loved the hold positions on my head. I felt connectedness to my diaphragm and deepest breathing not experienced in day to day life." Irene

Aromatherapy Facial - "First facial from Rosemary and it won't be the last! Absolutely fantastic! Can't wait for my next one!!" Angie

Aromatherapy - "My mood has lifted and I feel confident to face the world." "My aches in my muscles have gone and I feel more relaxed." Julie

Foot Massage - "What a wonderful way to start the day! Where were you when I finished climbing the great wall of China!" "Fantastic, my feet have never felt better." "That was so relaxing and reviving." Sandy

Remedial Massage - "The pain I had in my shoulder and neck has gone after Rosemary's hands worked them." John
Remedial Massage - Thankyou for your care, your time and expertise which have led to the recovery of my knee.
Qualification details
An Aromatherapy Certificate 3 from the South Australian Health Education Center Adelaide


Courses with Ron Guba, Janesce Sarr-Smith, and Salvatore Battaglia, all recognised leaders in the aromatherapy field


A Diploma in Myofascial Release and Cranio-Sacral Therapies from The Myofascial Release Centre, Adelaide


A Diploma of Remedial Massage from the Natural Health Academy of Australia, in Adelaide ( including pregnancy massage)


Foot Refexology 1 @ 2 with Peter Farnsworth


---
Service categories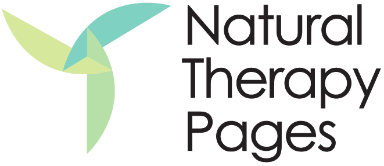 "A TOUCH OF ROSEMARY" - Massage Therapies