Louise Scheelings Naturopath & Counsellor
1128 Burke rd
Balwyn North VIC 3104
Servicing area: Eastern suburbs, Balywn, Kew, Hawthorn, Doncaster, Donvale, Warranwood & Park Orchards. Skype appointments also available.
Interpersonal skills
Physical health
Hypnotherapist
...
Want to find out my availability, pricing or opening hours? Click on Send Me Details Now to get started.
Clicking on the Send Me Details Now button opens an enquiry form where you can message Louise Scheelings directly.
The combination of the emotional, mental and biological balance achieved by Louise's treatment empowers clients to move beyond old blockages and pains, limitations and obstacles and step into the life they desire with ease and grace.
Louise Scheelings Naturopath & Counsellor
---
Mind Body Counselling Therapies

Stressed Out? Emotional? Depressed? Upset? Feeling Stuck?

All of your feelings create physiological changes in your body. I've often said that you cannot divorce your health from your emotions. Every feeling you have affects some part of your body, and stress can wreak havoc on your physical health—especially if you're not exercising or eating right, as both of these can help keep stress in check in the first place.

Still, even if you're doing everything "right," your emotions—both chronic and acute—can wield great power over your body.

The classic definition of stress is "any real or imagined threat, and your body's response to it.

The stress response causes a number of detrimental events in your body, including:

Decreased nutrient absorption
Decreased blood supply to your digestive system
Decreased metabolism
Cardiovascular changes – increase in heart rate, blood pressure, irregular contractions
Hormonal effects – lowered testosterone, oestrogen and progesterone
Impaired Thyroid function
Sleep disturbances, fatigue and mood changes
Immune system problems – lots of recurrent infections
Increase in Cholesterol levels
Increase in blood sugar imbalances – high risk of Diabetes
Louise uses a unique combination of techniques that are able to rapidly reduce the emotional impact of stressors, memories and incidents that trigger emotional distress. Once the distress is reduced or removed, your body can often rebalance itself, and accelerate healing. Combined with Stress Reduction Strategies for your lifestyle such as:

Optimal Health Diet
Nutritional and Herbal Nervous System support
Exercise
Healthy sleep Hygiene
Restorative therapies for your body to reduce the impact that stress has had on your biochemistry
The combination of the emotional, mental and biological balance achieved by Louise's treatment empowers clients to move beyond old blockages and pains, limitations and obstacles and step into the life they desire with ease and grace.

Hypnotherapy

Modern Clinical Hypnotherapy is a powerful form of Psychotherapy combing cognitive therapeutic counselling techniques with subconscious healing techniques.

Being hypnotised feels just like being very relaxed. Modern hypnotherapists will simply assist you to become so deeply relaxed that, with a little guidance, you can begin to make the changes you want to make to your automatic behaviours and/or emotional reactions so they become positive for you instead of negative.

Clinical Hypnotherapy can assist you to come into conscious awareness of your sub-conscious beliefs and desires and thus enables you to begin to understand and redress any imbalance between the two, resulting in reduced feelings of stress and anxiety and increased feelings of calmness and positive energy.

Why use Hypnotherapy…

To Quit Smoking
For stress reduction
Addictive tendencies
To enhance academic performance – exams and tests, and memory enhancement
Fears and Phobias
Nail biting
Improving motivation
For ideal weight management
Sports enhancement and performance
Gaining permanent, positive outcomes from Clinical Hypnotherapy can take anywhere from one or two sessions to many weeks of therapy depending upon the complexity of the problem and the nature of the underlying subconscious beliefs that are causing or contributing to the problem.

NLP -Neuro Linguistic Programming

NLP explores the relationship between how one thinks (neuro) and communicates both verbally and non verbally (linguistic), and patterns of behaviour and emotion (programmes). NLP is a behaviour technique that teaches people how to change or adopt new behaviours as required and to choose mental and physical states of wellbeing. In effect, it is about knowing what is going on inside oneself and others.

NLP is used to teach people in many areas of life. Some of the improved skills said to be achieved by the use of NLP include:

Management and sales
Communication
Increased motivation
Interpersonal skills
Personal development
Louise believes that changing how you think, will also change what you think.


---
For more information on how Louise can support you to liberate you from negative feelings and thoughts, call today or click on the 'Make An Enquiry' button below.
---
---
Service categories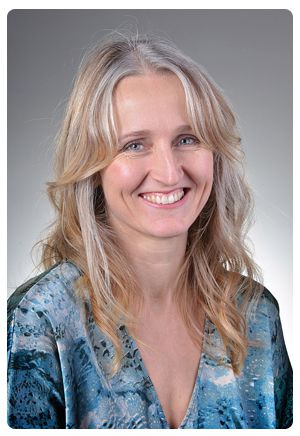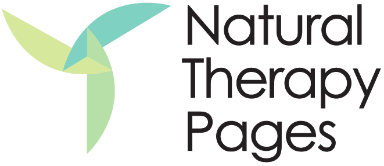 Louise Scheelings Naturopath & Counsellor