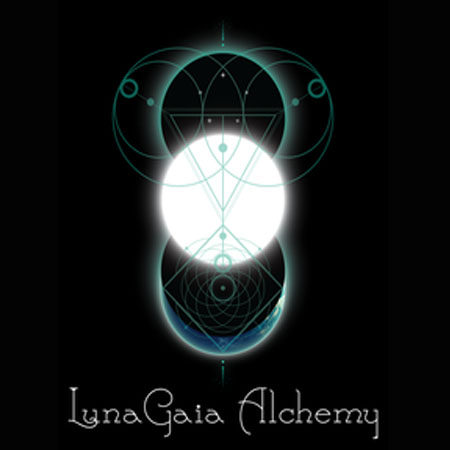 Want to find out my availability, pricing or opening hours? Click on Send Me Details Now to get started.
Send Me Details Now
Clicking on the Send Me Details Now button opens an enquiry form where you can message Luna Gaia Alchemy directly
Live your true potential in grace and empowerment by awakening your higher consciousness. Retrieve your past life gifts and talents as Sally helps reveal new insights to you. Call Sally to book your healing session today!
Transference Healer & Meditation Instructor
Focus areas
Telehealth
Spiritual awakening
Energy alchemy
Group meditation
---
---
Sally has worked with Transference Healing for over 17 years.
Because of her own spiritual growth and reconnection to the sacred teachings of the God/Goddess, she has developed a deep devotion to being of service to global consciousness through the reconnection and healing of spiritual consciousness within each one of us.
Sally is an experienced practitioner and workshop facilitator of Transference Healing and has a solid background in intuitive therapies.
She recognises the connections between the cellular and subtle bodies and the vast and evolving changes happening on the planet.
She facilitates a divinely orchestrated environment for you to access limitless healing frequencies and support a shift back to a higher consciousness using her channelled ascension procedures.
Services Offered
Transference Healing
In Transference Healing, you are healing your body with seventh-dimensional frequency healing and ascension techniques.
Multidimensional and comprehensive, it involves the physical, emotional, spiritual, and electromagnetic aspects of the body and consciousness.
It awakens your healing abilities and allows you to develop your divine gifts and talents.
Empower your health and life by achieving wellness and spiritual growth, especially if:
You're sick, not feeling well, or just feeling off
An aspect of your current reality needs to be shifted
You seek health, balance, happiness, peace, and fulfilment
You're seeking to evolve and ascend spiritually
Transference Healing supports healing, self-development, and emotional well-being, and is suitable for everyone.
Group Healing Meditation
During a group healing meditation, you will experience the profound power of Transference Healing.
You will gain insights behind the divine reason a specific group comes together and reconnects with the expansive co-creative energies amplified by some of the strongest cosmic alignments ever.
Workshops
Animal Magic Workshop
In this one-day workshop, you will learn how to work with the Transference Healing Animal Magic Divination Cards by Alexis Cartwright.
Through this workshop, you will:
Discover your mythical totem animal and learn how to work with the Elemental Kingdom.
Become familiar with each of the elemental beings so that you can integrate their therapeutic qualities into your healing and empowerment process.
Learn how shamanic purification procedures can enhance your divine love and protection and support Kundalini awakening.
Child Light Workshop
In this workshop, parents will work with the unique characteristics of Children of the New Millennium.
This workshop teaches:
Parents a range of techniques to support their Crystal Children, including a Transference
Healing procedure channelled through the energetic influence of Chiron.
Adults to explore the deep levels of our etheric pattering to clear inner child pain.
Beyond Doorways Workshop
You will be guided through basic fundamental teachings and healing procedures in this one-day workshop.
This workshop will help you:
Understand how and why humankind and the Earth are ascending into new dimensions, realities, and worlds.
Learn about Earth and human changes and discover a vital healing process you can easily incorporate into your daily routine.
Maintain your wellness and provide the same support to your family and friends.
Fundamentals Workshop
During this comprehensive 4-day Fundamental Training you will receive a life-changing initiation into the Transference Healing Diamond Pyramid of Light.
In this workshop, you will learn:
How to channel the Transference Healing frequencies and facilitate divine alchemical healing and ascension.
How to use alchemy in the body to assist in Lightbody integration and ascension of the physical body into the fifth dimension Adam Kadmon body.
How to shift the frequency of your body and create change in your reality.
To empower yourself and begin your path to self-healing.
Call Sally to book your appointment today!
---