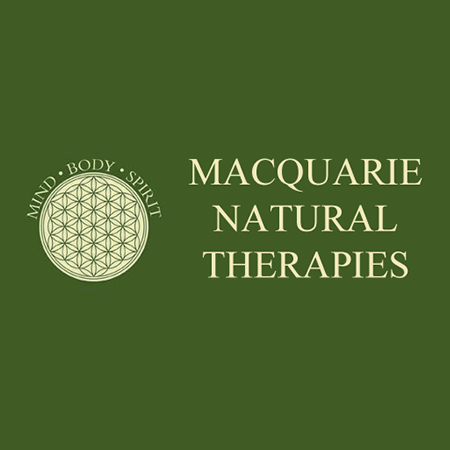 Macquarie Natural Therapies
Macquarie Natural Therapies offers an extensive range of natural services to help cater for all your health care needs.   Our team consists of qualified Natural Therapy Practitioners who are dedicated to helping people improve their health, wellbeing, and quality of life.   Visit Our Website: macquarienaturaltherapies.com.au
Macquarie Natural Therapies
Servicing area
Bathurst, New South Wales
---
Focus areas
Lifestyle
Sinus
Muscle tension
F5
Self development
Movement patterns
---
---
MASSAGE

Remedial Massage

Our center specializes in Remedial Massage!

Remedial massage is a wonderful treatment to help release muscle tension and spasm, ease pain, and allow the body to relax and heal itself. Remedial Massage has a long list of potential benefits on the body, including: stimulating blood and lymphatic circulation to help remove toxins, acids, and wastes from muscles and soft tissue; calming of the peripheral nervous system to ease pain and discomfort and break the stress cycle; toning and relaxing the muscles to improve joint mobility and flexibility, etc.

Remedial Massage provides a healing treatment that can be gentle or strong, deep or superficial. Remedial massage treats the body as a whole and aims to trace the source of the problem back to the original cause, to heal both the disorder as well as the symptoms.

Sports Massage

Sports massage is a type of massage that can benefit anyone that exercises, whether it be a gentle or strenuous form. This type of treatment is designed to minimise the chance of injury, optimise your training and performance, and relieve and speed up the recovery time of injuries and conditions that occur as a reult of sport and exercise.

Sports Massage can be carried out before, during, or after sport or exercise.

Some benefits that sports massage has are listed below:
Relieve muscular fatigue and pain

Reduce muscular tension and spasms

Promote joint mobility and flexibility

Promote healing of injuries that are the result of overexertion or overuse, such as strains, sprains, tennis elbow and corked thighs.

Prevent injuries

Improve heart rate and blood pressue regulation

Increase blood circulation and lymph plow through tissues

Shiatsu

Shiatsu is a Japanese healing therapy that applies finger, thumb, elbow, forearm, feet and knee pressure to special points on the body. This is combined with stretches, joint rotations and joint manipulation to give a comprehensive holistic treatment.
Shiatsu is performed with the client lying comfortably on a floor futon wearing loose fitting clothing.
A full Shiatsu treatment is one and a half hours in length to gain full benefits. Lucy also offers Baby Shiatsu sessions for forty five minutes.


---
NATUROPATHY

This is a comprehensive modality that incorporates nutrition, herbal medicine, diet and lifestyle advice, wellness consulting, and various other modalities in the holistic assessment and treatment of the person.

Naturopathy aids the body's own healing processes in order to optimise health, vitality and wellbeing. In short, it helps you get well and stay well!

Please see Jolene's website at www.livingtherapies.com for more information on how this modality can help you.



---
ACUPUNCTURE
Our Practitioners
Mathew Hale specialises in Pain Relief, Sports Injuries, Chronic Conditions, and Muscles, Tendons and Ligaments.
Christopher Booth has a keen interest in treating internal medicine disorders including mental health, women's health, autoimmune disease and digestive disorders, using a combination of Acupuncture and Chinese Herbal Medicine.
Both of our Acupuncturist's have over 20 years of experience practicing in their feild of Chinese Medicine.
What is Acupuncture?
Acupuncture has been practiced in China and other Asian countries for thousands of years. It is the subject of continual scientific research and is used today in hospitals both worldwide and in Australia.

Acupuncture is proven effective in the treatment of a wide variety of conditions, with studies ongoing into many others. It is a remarkably safe treatment and is largely free from adverse side effects.

How Does It Work?

Basically, the acupuncture needle is a tool which allows precision targeting of strained or damaged tissue, thus encouraging it to heal and allowing normal function to return.

For instance a needle can:
Reduce skin tightness caused by swelling to enable further stretch and ease.

Seperate adhesions between muscle, tendon, skin and bone to renew coordinated movement with the tissues

Release and unlock knots as adroitly as using a lockpick, immendiately relieving muscle spasms and tightness.

Target inflammation, by reducing pressure and increasing blood flow

Does it Hurt?

An acupuncture needle is so fine that it can be tied in knots or fit down the hole of a hypodermic needle with room to spare, so the actual insertion does not hurt. When the tip touches the problem area you will feel a fleeting ache, tingle, prickle or twitch (everyone is different). This lasts only an instant and the most common descriptor is "weird".

Are The Needles Disposable?

Yes. 100% disposable, single use only and safe.



---
KINESIOLOGY

Kinesiology is a simple muscle technique that is a powerful therapy for change!

Kinesiology can help you to target the patterns and beliefs you have developed from your own experiences and interactions with others that are affecting the way that you think, learn and perform now in all aspects of your life.

Kinesiology uses muscle testing, which is a gentle biofeedback technique to correctly identify areas of stress, pain or imbalance in your body. This wonderful therapy can help you to reprogram yourself for success by removing all blockages that might be standing in your way. Drawing from a database of hundreds of corrective techniques for your body to choose between, this therapy is a comprehensive healing tool.

Areas that can be focused on in a session include: optimising health and wellbeing; loving, caring relationships; a successful rewarding career and job environment; enhanced performance - sport, work, school etc; achievement of our self development goals; releasing past pain, trauma, and stress.

Our center offers Neurolinguistic Kinesiology and Touch For Health Balances.


---
OSTEOPATHY
What Is Osteopathy?
Osteopathy was founded in the United States by a physician and surgeon by the name of Andrew Taylor Still. Dr Still believed that the medical practices of the day often caused more harm than good, and that they tended to treat symptoms rather than the underlying causes.
He thought that the ideal medical system would involve manual therapy of the musculoskeletal system, surgery and the sparing use of drugs. So in 1892, in Kirksville Missouri, he started the first school of Osteopathy.
Osteopathy has a wide variety of hands-on techniques that are used to treat back and neck pain, headaches, joint problems, muscle injuries and more. To become an osteopath in Australia requires completing a 5 year University course.
Who is Dr Damon Clark.
Dr Clark is a local, having grown up on an orchard just outside of Bathurst. After finishing school he worked various jobs and spent 5 years living in Canada. Upon returning to Australia he competed his studies at Southern Cross University in Lismore. He then moved to the central coast where he worked under two of the top Osteopaths in the country.
Dr Clark has a special interest in treating neck and back pain, headaches, and jaw problems. He also is very proficient in dry needling. His patients currently range from children up to 102 years old (his grandmother).
---
THE FELDENKRAIS METHOD

This method is suitable for all age groups, from young children to seniors, in all walks of life.
The Feldenkrais method activates new movement patterns, improving pain and limitations of function in all areas of life.
It works on the premise of Neuroplasticity. From his ground breaking book "The Brain That Changes Itself" by Norman Doige MD, The Frontiers of Brain Science, the brain has the capacity to change and restore damage already there and build new neural pathways for new function and performance.

To experience this new sensory / motor body work, please call the centre to make and appointment with Diane Ritchie



---
RELAXATION / MEDITATION CLASSES

Meditation allows us to enter a state of peace, calming and relaxing our body and mind. It lowers our stress levels, slows our heart rate and breathing, improves immune function, relieves anxiety and depression and aids in the healing process, and with pain relief.
If you think you have a busy life or have trouble sleeping, suffer from muscle tension, or just feel like you need some quiet time, then come along and join us for our relaxation and meditation classes.
Sessions are 1 to 1.5 hrs long and run over a 4 week period. Each week will focus on a different relaxation and meditation technique allowing participants the opportunity to discover the style that feels right for them. The cost is $70 for all 5 sessions which are held here at the centre. Please contact us for further details and with any questions you may have.


For more information about the best services for your needs or to organise an appointment - please give our practitioners a call on 63321511
---
Meet our Team

The center consists of a great team of fully qualified practitioners in their various Natural Therapy modalities:

Jolene Turner - Naturopath, Herbalist, Nutritionist, Remedial Massage Therapist, Kinesiologist, Touch For Health Practitioner, Business Owner

Barbara Bower - Remedial Massage Therapist, Myofascial Release Practitioner, Remedial Hot Stone Massage Therapist, Dip App Science (Nursing), Business Owner

Mathew Hale - Acupuncturist, Musculoskeletal and Pain Specialty

Sharon Lockhart - Remedial Massage Therapist, Touch For Health Practitioner, Chakra Balancing, Relaxation and Meditation Classes.

Lucy Gibbon - Shiatsu Therapist, Remedial Massage Therapist, Pregnancy Massage Specialty, Lymphatic Drainage Specialty




Chris Booth - Acupuncturist, Chinese Herbal Medicine Practitioner

Diane Ritchie - Physiotherapist, Feldenkrais Practitioner

Toireasa Gallagher - Remedial Massage Therapist, Sports Massage Therapist

Mardi Watts - Remedial Massage Therapist, Sports Massage Therapist

Damon Clark - Osteopath

Scott Edeling - Remedial Massage Therapist, Sports Massage Therapist
---
For more information about the best services for your needs or to organise an appointment - please give our practitioners a call on 63321511
---