Member since 2011
Maidstone Chinese Medicine
Tseu (Sue) Shaw
109 Rosamond rd
Madstone VIC 3032
Servicing area: Maidstone and Western Suburbs, Melbourne
Want to find out my availability, pricing or opening hours? Click on Send Me Details Now to get started.
Acupuncture
---

Acupuncture is an ancient medical therapy used by the Chinese for thousands of years. It is used to treat a wide range of health conditions from chronic pain, arthritis, muscle aches and strains, neurological issues, gynaecological issues, respiratory issues, digestion issues to skin problems.

For those new to acupuncture having acupuncture may be scary. However acupuncture needles are sterile, single use, very thin and smooth. Most people will find that acupuncture is not as painful as imagined. Some people might feel a slight prick when the needles go in, others dont feel anything at all. Many people report a very relaxed feeling as the needles get to work releasing endorphins and relieving pain, regulating hormones, stimulating internal organs and releasing tight muscles.

If you are very fearful of needles please tell the Tseu and acupressure seeds may be used instead of needles.



We offer the following types of Acupuncture, the selection of therapies will be discussed with you during your consultation:



---
Body Acupuncture

Body acupuncture uses acupuncture points on different parts of the body (mainly arms and legs, back and abdomen) to correct imbalances and improve bodily functions. This style of acupuncture can treat a wide variety of conditions and because of this it is the main style of acupuncture used, and most people will receive this type of acupuncture.




---
Facial/Cosmetic Acupuncture

Facial rejuvenation acupuncture uses very fine, smooth and small needles on the face to help lift and loosen muscles, which may diminish the look of wrinkles. Apart from improving the look of aging skin, facial acupuncture can also assist in skin conditions like acne, scarring, pigmentation, and dark eye circles.

The facial treatment is combined with a facial massage and body acupuncture to address any internal disharmonies so you get an external and internal treatment in one session!

The length of treatment varies with the condition of your skin, for people with only fine lines 3-5 treatments is sufficient. For those with deeper line and/or scarring a series of 15 weekly sessions is required to achieve optimal results, a maintenance regime will then follow with treatments spaced every 2-6 months.




---
Scalp Acupuncture

Scalp Acupuncture uses acupuncture needles on the scalp to stimulate neural pathways and improve body movement, reduce pain, improve tingling and numbness and regulate the hormones. Scalp acupuncture may improve the following conditions:
Paralysis
Bells Palsy
Multiple Sclerosis
Difficulty speaking
Chronic Pain
Sensory difficulties
Reproductive disorders
Downs Syndrome
You might feel uncomfortable having your scalp needled, however the scalp is one of the safest area for needling as your brain is protected by your skull, so there is very little risk involved in needling the scalp.




---
Ear Acupuncture/seeds

The ear is seen as a microsystem for the whole body. Different points on the ear can be used to stimulate different areas of the body and treat different conditions. Ear acupuncture can be used alone or with body acupuncture, the practitioner may also decide to use some ear seeds on the outer ear and leave them in for a few days to prolong its effectiveness.




---
Electrode Acupuncture

Electrode acupuncture uses electrodes to stimulate the needles, it is very good for painful conditions like fibromyalgia, back pain, headaches, sciatica, and sport injuries. It may also be effective in regulating the menstrual cycle and stimulating ovulation in women with PCOS.




---
Japanese style Acupuncture

Japanese style acupuncture is a collection of different acupuncture styles invented by Japanese practitioners. Japanese acupuncture uses very fine and super smooth needles with very shallow insertion so most of the time it is pain free. This style of acupuncture may be incorporated into your treatments if required.




---
For more information about the best services for your needs or to organise an appointment - just give Tseu a call!
---
See Also...
About Maidstone Chinese Medicine
Using acupuncture, herbal medicine, and other therapies, we focus on improving women's health which includes: fertility treatments, pregnancy support, natural labour induction and other gynaecological conditions. Other conditions include stress and anxiety, skin conditions, digestive complaints, poor energy and low vitality. We also provide Chinese Medicine Beauty therapy treatments with a focus on improving skin conditions and reducing the effects of aging. Our priority is to help you achieve your optimal state of health. Private Health Rebates Available. We remain open during the COVID-19 Lockdown as we provide Essential Health Services
Fertility and Women's Health
A course of acupuncture and herbal medicine may benefit infertility or sub fertility in both males and females. We also provide IVF support, pregnancy support, and postnatal support for mums and bubs. Many women's health issues like irregular periods, painful periods, PCOS, endometriosis, PMT and menopausal symptoms may also benefit from Chinese Medicine. Natural Fertility I Preconception CareIVF Support I Pregnancy Support Postnatal Support I Gynaecological Conditions We remain open during the COVID-19 Lockdown as we provide Essential Health Services
Cosmetic Acupuncture
Cosmetic acupuncture is a natural alternative to Botox. It rejuvenates the skin reducing the look of wrinkles, bags and hyperpigmentation while also resolving internal health issues. Chronic and stubborn skin conditions like eczema, acne, rosacea, and psoriasis may respond well to a course of Chinese Medicine treatments. We remain open during the COVID-19 Lockdown as we provide Essential Health Services
General Health Conditions
Stress, Anxiety and Sleep problems I Pain Management Digestion Problems I Fatigue and low immunity I Preventative Health and Wellbeing maintenance We remain open during the COVID-19 Lockdown as we provide Essential Health Services
Herbal Medicine
Herbal Medicine and dietary therapy's applicability in health care is very broad including numerous internal medicine conditions, women's health, fertility and conception care, dermatology and pain management. We remain open during the COVID-19 Lockdown as we provide Essential Health Services
Remedial Massage, Cupping and Moxibustion
Other therapies in Chinese Medicine include Remedial Massage (Tuina), Cupping, Gua Sha and Moxibustion. These therapies will be included in your treatment as and when required. We remain open during the COVID-19 Lockdown as we provide Essential Health Services
Clinic Hours and Fees
Maidstone Chinese Medicine services the people in postcode 3012, Melbourne and the Western Suburbs of Melbourne. We treat fertility and women's health, skin problems, chronic pain, stress and anxiety, sleep problems, low immunity, preventative health and other conditions.
Children's Health
Pediatric Chinese Medicine Massage, Acupuncture, Cupping and Herbs can all be used to treat and prevent childhood illnesses. We remain open during the COVID-19 Lockdown as we provide Essential Health Services
---
Service categories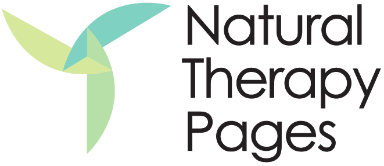 Maidstone Chinese Medicine