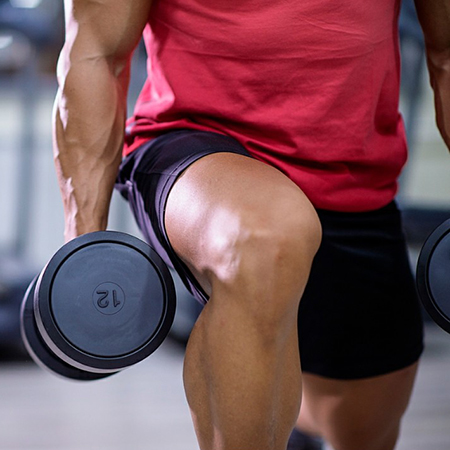 Member since 2015
Male Massage by John
John
Servicing area: St Lucia, Brisbane 4067; Surfers Paradise 4217; Noosa Heads 4567.
Sports and/or Relaxation full body massage delivered by a fit, very friendly down to earth fully qualified Aussie masseur. My massage treatments will leave you experiencing noticeable improvements! Available Brisbane, Gold Coast & Sunshine Coast.
Male Massage by John
Hi, I'm John. I'm a fit and very friendly fully qualified down to earth Aussie male massage therapist specialising in sports, deep tissue and relaxation massage. I have been a certified practising massage therapist for more than six years and I have a real passion for delivering the perfect massage every time for every client in a clean, safe and comfortable environment.
I'm available during the day and evening including week days, Saturday, Sunday & Public Holidays. I'm mostly available in Brisbane, located less than ten minutes from Brisbane CBD with ample free street parking available (based inner western suburbs close to Toowong Village, close to Indooroopilly Shopping Town & close to UQ St Lucia) Also regularly available on the Gold Coast (mostly Surfers Paradise / Coolangatta), the Sunshine Coast (mostly Noosa Heads / Sunshine Beach) & at other travel destinations from time to time, click HERE for more information including current location & availability. Air-conditioned private massage room with shower facilities available. Close to easy, convenient and regular public transport and reasonable rates including uni student discounts. Please CALL John on 0419 025 844 for more information or to make a booking (no sms, no email)
Note: blocked numbers not answered.
Fully qualified with more than 6 years experience in the massage & fitness industry.
High rate of repeat business which equates to a high level of client satisfaction (refer to client 5* reviews on my website and online)
Reduced rate for regular clients.
Uni student discounts available.
Quality unscented water based natural moisturising oils used.
Good strong massage table with fresh towels together with a relaxed, clean, safe, comfortable and private environment.
Note: for your comfort, massage table has a maximum weight capacity of 100kg. I can not work on you safely if this weight is exceeded.
If you make a booking then please arrive clean and ready for the massage. I take hygiene very seriously and expect the same from my clients.
Full Body Massage Treatment
I am well qualified to deliver an outstanding sports and/or relaxation full body massage having hundreds of hours experience together with a strong body and good hands.
Basically you can expect the best massage you've ever had. Very firm with deeper techniques to reduce any pain and discomfort you may have. And I don't shy away from gluteal work, as glutes are almost always involved in any lower back and/or leg pain discomfort you may have.
The massage can be very specific to particular areas of the body or it can be more globally focused on the entire body. The massage is a healing treatment for tense, tight and even knotted muscles. The healing comes via the way the massage is performed, either gently or strong and the depth and pressure used on the tissue. If you would like your massage to be targeted to specific body areas to free up tight and/or sore muscles, I will tailor massage techniques to your needs, so you get the results you are after. I am a highly experienced and intuitive masseur and I bring a relaxed atmosphere to all my massages.
My goal is to let my clients unwind and relieve any built up physical tension and associated stresses.
Benefits of Massage
If you're experiencing:
Back pain
Headaches
Migraines
Aching joints
Tight muscles
Postural problems
Neck pain
The massage treatment is ideal to assist with any of the above problem areas. Massage therapy is also good for people who are under stress, active people coping with injury and strains during their rehab process or professional athletes just wanting to maintain an edge. The massage treatment is also ideal for tradespeople who generally put their bodies under a lot of manual stress on a daily and ongoing basis.
Regular massage therapy can make a great difference to your mental health and general well-being. Massage improves the overall functioning and balance of the whole body system, helping you feel and look younger, healthier and more energetic.
Regular full body massage is essential good body maintenance and as such should never be neglected.
Getting a regular massage should not be considered a luxury but rather a necessity.
For more details or to arrange a booking please CALL John on 0419 025 844 (no sms, no email) Click

HERE

for availability, current location and other information.
---
Service categories