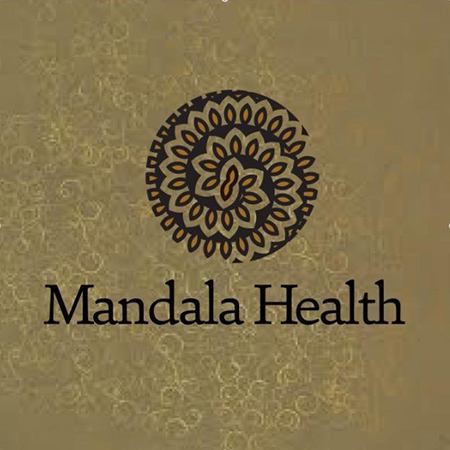 Mandala Health: Naturopathy & Psychotherapy
Clicking on the Send Me Details Now button opens an enquiry form where you can message Laura Hvala directly
Send Me Details Now
Naturopathy is a holistic approach to health and well-being. Naturopathic practices include herbal medicine, vitamin, mineral and nutrition therapy, diet & nutrition counselling, iridology /iris analysis, functional, biochemical pathology testing.
Treatment strategies are effective for acute symptomatic and chronic disease processes: poor digestion, food intolerances, poor immunity, pain, inflammation due to stress, toxicity or autoimmunity, hormone & metabolic syndromes, sleep disturbance, lack of energy & vitality, skin conditions, weight and fertility issues.
Mandala Health - Naturopathy, Herbal Medicine & Nutrition
Servicing area
Woodend, Macedon Ranges & Bendigo Region
---
Focus areas
Active imagination
Bloating
Diarrhoea
Functional medicine
Love
Embodiment
---
---
What is Naturopathy?

Naturopathy is a holistic method of healing that employs various natural means that enable an individual to achieve their greatest potential for health and wellbeing. Its philosophical roots go back thousands of years and draw on the traditional healing wisdom of many countries, including India (Ayurveda), China (Taoism), and Greece (Hippocrates).

The naturopathic tradition maintains that there is only one fundamental life force that exists inherent in nature and all living organism. This self-directed, growth promoting, emergence process, is essential for all of life's vital processes, including: healthy development, growth, maturation; for the repair, regeneration and healing of all living organisms ; and the removal and resolution of symptoms of stress and disease.

The naturopathic system facilitates the natural vital capacity by; removing obstacles and unhealthy habits that cause disease, exhaust the vital energetic reserve or block this healing capacity. Naturopathic treatment strategies aim to: improve the diet and nutrient status - the energetic building blocks of life - with natural foods, vitamin, mineral and herbal supplements; improve metabolism and energy utilisation; increase exercise, the range of natural body movements and deepen breathing, to improve circulation and oxygen exchange; improve detoxification and the elimination of toxins and other poisons from the body; and to raise the vital energetic reserves of an individual to heal disease and function again at their most optimum level of health

What are naturopathic treatments


The following modalities are used to facilitate the natural healing processes and alleviate associated distress that goes
with many acute and chronic conditions.

Iris analysis and a constitutional assessmentis generally carried out in the initial consultation, with other biochemical
or functional tests and diagnostic procedures to pinpoint constitutional, lifestyle and environmental conditions that may be contributing to poor health.
Health assessment, counselling and education
Diet analysis and recommendations
Herbal medicine treatments
Vitamin, mineral supplementation therapy
Bach Flower treatments

How can you benefit from Naturopathic treatment?

Naturopathic strategies may be effective in the treatment of the following conditions.

Detoxificationsystemic, digestive, liver, heavy metals, xenoestrogens
Digestion conditions poor digestion, abdominal pain, indigestion, bloating, diarrhoea, constipation,food intolerance, metabolic syndromes, nutritional deficiency, inflammatory and irritable bowel disorders.
Metabolic and hormone conditions diabetes, hypoglycaemia, cholesterol, gout, metabolic syndrome X, menstrual hormone disorders, PMS, menopause, fertility management, weight management gain or loss
Anxiety and Mood disorders stress management, anxiety, depression, exhaustion, fatigue
Nervous system and stress conditions stress, anxiety, depression, fatigue, adrenal exhaustion
Chronic sleep disorders
Pain, inflammation & autoimmunity painful inflammatory conditions, rheumatoid arthritis, ankylosing spondylitis,myalgia
Allergic inflammatory conditions eczema, psoriasis, arthritis, sinusitis
Deficient immunity and chronic infections respiratory tract infections, colds and flu,urinary tract infections
Qualifications
Master In Counselling & Psychotherapy
Professional Membership
NHAA - Naturopaths & Herbalists Association of Australia
---