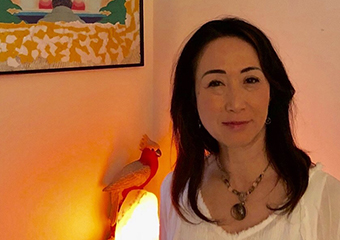 Mandala Healing Garden
Want to find out my availability, pricing or opening hours? Click on Send Me Details Now to get started.
Send Me Details Now
Clicking on the Send Me Details Now button opens an enquiry form where you can message Sala Sawada directly
FIND THE BEST HEALING METHOD FOR YOU from BMS, Kinesiology, Reiki, Shiatsu, Reconnection, Australian Bush Flower Essences & Sound Therapy.  
Mandala Healing Garden
Servicing area
Wollongong and surrounds
---
Focus areas
Sound healing
Overwhelm
Energy
Relaxation
Joy
Physical pain
---
---
How are you?

Sometimes we have trouble answering this very simple daily greeting, don't we?

The emotional baggage we carry which prevents us enjoying life can sometimes be buried so deeply we don't even realize it's there.

When it is, the seemingly simple task of making it from one day to the next can sometimes feel overwhelming.

Rather than wait for such emotional imbalances to manifest as physical ailments requiring emergency medical treatment, please consider the preventative, calming, nurturing and restorative natural therapies on offer at the Mandala Healing Garden.

When you are tired, we can provide massage.

When you are confused, we can help you sort it out mentally.

When you have pain in your heart, we can provide nurturing.

OR You might need all of them!



---
Mandala Healing Garden

We will help you find what kind of treatment is best for you.

Do you want relaxation?
Do you want to remove physical pain?
Do you want to treat chronic symptoms?

If you don't know what you want, we can ask your body what kind of treatment is suitable for you by using Kinesiology first.

You can choose from very gentle massage like the angel touch of BMS to the firm pressure of Shiatsu. There is also energy healing such as Reiki and Reconnective Healing. Reiki is hands on healing. Reconnective Healing is not touching your body, only your energy field. You will be surprised to feel an energy wave in your body during these treatments.

Sound Healing balance and activate your body by vibration of music using machine invented in Japan. Healing music vibrations travels from head to toe through fluid, blood and bones.

Australian Bush Flowers are fascinating, interesting and strong. Each has its own unique healing property. Their vibrations help maintain you emotionally, mentally and physically.

If you have relationship problems or wish to improve your character, try kinesiology which works with the brain (your Bio-computer). Relationship problems came from your childhood experiences. Your character is also created by childhood experiences. These experiences are stored in your Bio-computer as soft ware. Just as we all need to empty the trash bin of our computer from time to time to free up computing space, we need to do the same for our Bio- computer system.

CLICK HERE to read what people said about Mandala Healing Garden
---