Member since 2010
Marni Richards - Healing & Wellness
Central Location
62 Daddow Rd
Mount Barker SA 5251
Servicing area: Adelaide, Adelaide Hills and Country regions of SA
Skin problems
Stress management
Wellbeing
...
Want to find out my availability, pricing or opening hours? Click on Send Me Details Now to get started.
Clicking on the Send Me Details Now button opens an enquiry form where you can message Marni Richards directly.
Healing the whole self through objective analysis and intuitive understanding of the patients needs..


Marni Richards is a fully qualified and registered Naturopath/ Masseuse who utilises the following tools to discover a patients individual needs :




Live and Dried Blood analysis (The Bradford Technique)
Saliva and Urine analysis
Naturopathic understanding of clinical pathology results (blood/saliva/urine)
Extensive personal history




These are employed on a needs basis - not every person will require all the testing to discern the root cause of their health matters.



Treatment plans incorporate a cost effective regime which can include




Dietary and Lifestyle choices
Nutritional supplementation
Importantly, the health plan is distinctly personalised - and services which will be of help (such as Chiropractic/acupuncture/physiotherapy/podiatry) to the healing process will be referred to trusted practitioners in these fields.
Marni Richards - Healing & Wellness
Welcome to Marni Richards Naturopathy

"Looking after the wellbeing of all my patients is my number one priority. It is an honour and a respected responsibility for me to assist you on your path to vitality and wellbeing."

The practitioner-patient relationship is one of mutual commitment and openess. This results in the best possible outcome for the healing and wellbeing of the patient.

With 16 years of clinical experience Marni can help with:


digestive issues
menopausal symptoms
menstrual irregularities
fatigue
stress or anxiety
insomnia
skin problems
allergies
poor focus
behavioural problems
hormone imbalances
or just spring cleaning your body.

Enjoy enhanced vitality by committing to having vibrant health - all areas of your life will benefit



Call Marni at Healing and Wellness on 0439 874 463



Qualification Details

Advanced Diploma of Applied Science in Naturopathy
Live Blood Analyst - Bradford Technique
Advanced Diploma of Applied Science in Western Herbal Medicine
Diploma in Remedial Massage
Certificates in Iridology, Nutrition, Shiatsu, Homeopathy, Aromatherapy, Reiki 1 & 2 and more.
Recipient of the Warren Brauer Memorial Prize for Homeopathy and the Herbal Medicine Award 2007.

What To Expect

Initial Consultation - Comprehensive Analysis - 1.5 hours..


During this appointment we gather and discuss your personal and family history (very important to understanding your requirements). The Health Questionairre which you have previously filled in will be clarified with you.

Analysis of morning Urine sample (collected the morning of the consultation). We ascertain kidney function, glucose anomalies, bodily acidity and heavy metal toxicity.

Both Live and Dried blood samples are then examined under the microscope to determine what is happening in the body at a functional and cellular level. We are able to gather knowledge about your immune system, thyroid, adrenals, liver, kidneys, hormones, nutrient levels, and much more with this tool.
One small prick to the side of the finger (similiar to a blood glucose test) is all that is required - it is hardly felt, even for children.

Manual iridology examination to ascertain constitution and stand out features noted which aill affect treatment protocols

Other tests may be performed or requested dependent on the need.

A Health Findings Summary including your Personalised Recommendations is given to you to take home.

Follow Up Visits - One Hour


During your follow up visits we discuss how you are progressing. Live and Dried Microscopy is done to monitor healing changes in the body. Remedy updates are made as required.

External or further Internal testing may be recommended to target specific health imbalances. These may include zinc tests, Iodine patch tests, further saliva and urine analysis, comprehensive iridology examination with photo, blood pressure measurements, uric acid/blood glucose/cholesterol tests, requests for Hair Analysis/blood tests/hormone testing, and metabolic analysis.

It is my goal for you to be always on the best possible path to wellness so extra tests are arranged/performed based on your personal requirements.

A Health Analysis and Personalised treatment Plan is formulated for you to take home.


Short Visits


Follow Ups - 30 mins

Once we have collected as much information as is required and the treatment regimes are well on the way to healing the body we can shorten the duration of the consultation.

The Live and Dried Blood analysis is still performed to assess progress but we have a good understanding of the patients needs and do not need to conduct further testing.

These sessions are also utilised when there is an acute ailment such as a cold or virus.

Information Sessions - 30 mins

Designed to aid those who are wanting minimal or no testing to be done.

Using my understanding of the human body and my experience I am able to prescribe nutritionals/herbal medicine/homeopathics/dietary measures and offer advice to help you.

It is not necessary to be a current patient of this clinic to have a brief asssessment.

This session is also helpful for people needing information and discussion with a naturopath to help guide them to the best course of treatment for them.

These Information Sessions can be done over the phone and paid via credit card or in person in the clinic offering flexibility.

A Health Summary Report with recommendations is given to you to take home if you have come in to clinic, or emailed to you if it was a phone session..


Phone consultations - 15 minutes


This service is offered to support current patients.
Being a short session it can help guide the patient to fine tune their treatment protocols and briefly discuss how they are going and then to . The appointment can be booked, or it may be requested at the time of calling and is paid by credit card.
A health summary report of any changes to your treatment will be emailed to you.
---
Service categories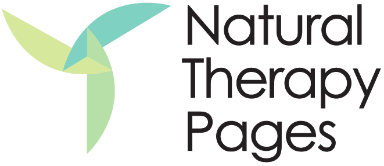 Marni Richards - Healing & Wellness