Member since 2010
Massage Strategie
Errol
21 Boobyalla st
Doveton VIC 3177
Servicing area: Dandenong, Narre Warren, Rowville, Hampton Park, Endeavour Hills, Melbourne, Victoria
Want to find out my availability, pricing or opening hours? Click on Send Me Details Now to get started.
MASSAGE STRATEGIE Offers Rehabilitation for Post Stroke People from a Qualified Practitioner Therapist
Massage Strategie
---

See my review on www.truelocal.com.au/business/massage-strategie/doveton


15 years experience

Price $65 - 1 hour. Private health fund rebates available

For every 4 genuine referrals you will receive one free hour massage
Do You Suffer from (MS) Multiple Sclerosis or do you know someone who does?
Have you lost hope from getting better?
Do not give up on yourself there is hope?
Do you want to get better?
If that is your wish please contact me together we can change your world to a better one and put a smile on your face and to see a great future in health. Do not hesitate to contact me, there is hope.

My God and me can help you to recover from this disease.




Massage Treatments Available
Remedial Massage
Deep Tissue Massage
Sports Massage
Sports Injury Therapy
Pregnancy Massage
Reflexology
Lymphatic Drainage
Myofascial Release Therapy
Acupressure
Trigger Point Therapy
Hydrotherapy
Treatment for Migraines
PNF Stretching.
Dorn Spinal Therapy (Special Treatment for Back pain)
Corporate Massage
Rehabilitation and special Treatment for post-stroke victims
Massage for cancer victims





Why Come & See Me?



As a child I witnessed a stroke victim who had lost function of his arm, leg and speech, recover about 90% after daily massages over a period of two years. This miraculous recovery inspired me to become a masseur therapist.

My aim is to help stroke victims by giving them a hope of recovery through regular massages and tailored exercise programs. As massages improve blood circulation, exercises loosen and strengthen the atrophied muscles, thus reducing stiffness in the limbs, and increasing motion. Progress is slow but steady and requires a team effort between masseur and client and their families.



About Me - Errol Auriant
---
My name is Errol Auriant, a Qualified Masseur Therapist since 1995. During my career I have had the opportunity to assist people with various physical disabilities by alleviating their pain, improving their movements through massage using different techniques such as reflexology, exercises, passive movements, hydrotherapy etc and boosting their morale by providing constant encouragement.

As a member of the Stroke Association of Victoria, I am particularly interested in stroke victims, as most of them after trying different treatments give up completely on any hope of recovering. They resign themselves to a life of physical and mental suffering as they lose their independence, their dignity, their self-esteem and interest in life in general. Soon they come to the conclusion that they have become a burden on their families and on society. From being valuable human beings their lives are suddenly shattered they are reduced to a feeling of uselessness resulting in frustration and sometimes developing other medical conditions such as sleeping disorders and depression.

want to help you and I am only a telephone call away. Make that first step today, talk to someone who cares, talk to me. I will be happy to discuss any concerns you may have and help you in any way I can.




For more information about the best services for your needs or to organise an appointment - just give us a call!
Qualification details
---
Member of the AAMT
Accredited Therapists
Diploma in Remedial Massage
Certificate of Sports Massage and Relaxtion

---

See Also...

Remedial Massage Strategie - Muscle Treatments

Say good bye to back pain, sciatic nerve, frozen shoulder, frozen hip, neck pain, knee pain, migraine head ache, want to get rid of it, please give me a call, don't put up with the pain. Registered NDIS clients are welcome. See my review on http://www.truelocal.com.au/business/massage-strategie/doveton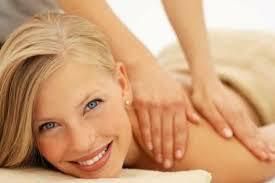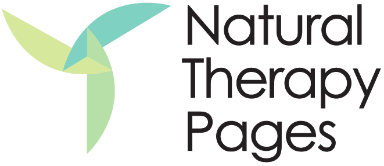 Massage Strategie