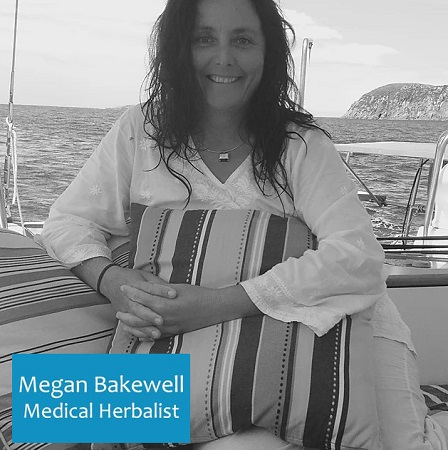 Megan Bakewell Medical Herbalist
Clicking on the Send Me Details Now button opens an enquiry form where you can message Megan Bakewell directly
Send Me Details Now
Learn how herbal mixtures and other forms of holistic therapy can support your health and keep diseases at bay.
Herbal Mixtures, Naturopathy, Australian Bush and Bach Flower Essences & Iridology
Servicing area
Ashgrove & Brisbane QLD
---
Focus areas
Joy
Herbalist
Lifestyle
Alternative medicine
Diarrhoea
Stress Management
---
---
4 Holistic Ways to Get Your Health Back on Track
Megan Bakewell Medical Herbalist treats a wide range of conditions and provides preconception and maternal care in Ashgrove QLD. Megan specialises in herbal medicine, naturopathy, iridology, and Australian Bush and Bach Flower Essences.
Regulate Your Health With Herbs
Herbalism is the use of medicinal plants to treat various health issues. Herbal drinks support the health of couples who are trying to conceive, and ensure their baby is born healthy.
This natural therapy has also been proven effective in resolving stomach infection, glue ear, constipation, diarrhoea and other ailments that are common in children. The potency of natural plant chemicals also kills viruses, bacteria, fungi and other germs that trigger chronic infective diseases.
Other conditions it can help with include:
Skin conditions like eczema, psoriasis and ulcers
Insomnia and irregular sleep patterns
Digestive and weight problems
Stress, fatigue, depression and anxiety
Hormonal imbalance
Asthma
Inflammatory diseases
Realign Your Bodies With Flower Essences
Stress disrupts our spiritual, mental and emotional faculties. Australian Bush and Bach Flower Essences can effectively treat your health on multi-levels and bring your body, mind, spirit and emotions back into proper alignment.
Find the Best Diet That Suits Your Genetics
Megan is also an advocate of naturopathy, which is a form of alternative medicine that supports health and prevents diseases through proper diet and nutrition.
Naturopathy is based on the concept that the state of your health depends on what you eat. Megan works closely with her clients to develop the best diet that suits their needs and genetics. This keeps them away from expensive, processed meals and closer to healthy whole food.
Rely on Your Iris for the State of Your Health
Megan employs iridology in her treatment approach to determine the problem areas in a client's body. Iridology is a technique which involves the examination of the iris and all of its characteristics to identify the underlying cause of an illness.
Our Consultation Rates
Initial Consultation
$100 for 1 hr and 30 mins
This covers a complete assessment of your health, medical history and the following:
Family history
Pathology test results
Diet and lifestyle
Iridology consultation
Personalised herbal mixture
Diet plan
Supplementary plan if necessary
Follow-up Consultation
$70 / 1hr
Megan will evaluate your body's response to the herbal concoctions, as well as diet and supplementary plans, which she put you on.After which, she will advise you on the second stage of the healing programme. Feel free to ask any questions or raise any concerns that you may have.
Book an appointment and get on the path to healing.
---