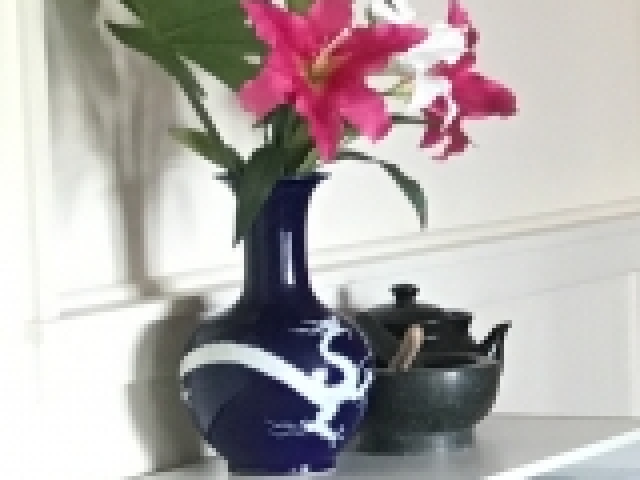 Mei Hua Chinese Medicine Clinic
Clicking on the Send Me Details Now button opens an enquiry form where you can message Dr Julienne Tatkovic directly
Send Me Details Now
Mei Hua Chinese Medicine Clinic's main focus is women's health, fertility, pregnancy and menopause with Chinese herbs, acupuncture and yoga. Appointments are also available for general practice so your whole family is welcome.
Mei Hua Chinese Medicine Clinic
Servicing area
North Brisbane, Redcliffe, Scarborough, Woody Point, North Brisbane, Margate
---
Focus areas
Exhaustion
Acupuncture pregnancy support
Fertility issues
Menopause
Anxiety
Premenstrual syndrome (PMS)
---
---
About
Dr. Julienne Tatkovic CMD BChinMed (Hons)
Founder and resident practitioner at Mei Hua Clinic
Hello and welcome to Mei Hua Chinese Medicine Clinic. I am Julienne Tatkovic, a registered Chinese medicine practitioner.
I am here to help you with your health concerns in a wholistic and supportive way.
I have been an oriental health professional for 20 years, and have many tools to help you to transform your health journey in a gentle and nurturing way.
My clinic is on the waterfront in Redcliffe, Queensland where I offer acupuncture, herbal treatments and 'The Gentling Way' abdominal massage and uterine alignment.
I also offer telephone or zoom consultions for women living in areas that do not have access to natural healing methods.
Fertility Support
Fertility acupuncture, Chinese herbs and fertility yoga sessions are some of the services on offer for fertility at Mei Hua Chinese Medicine Clinic.
We offer:
Preconception care,
Assistance with natural fertility
Acupuncture, herbal and yoga support for IVF and other assisted fertility treatments
Stress relief with acupuncture and or fertility yoga
Menstrual Issues
Chinese medicine has a long history of treating women's gynaecology. It is one of the areas it excels. Do you suffer from period pain, endometriosis, PMS, symptoms of hormonal imbalance, heavy or no periods?
Perimenopause
During peri-menopause, you may suffer from irregular periods or heavy bleeding and a number of other health and emotional complaints.
Menopause
Are you suffering from hot flushes? And other symptoms of menopause such as insomnia, anxiety, depression and abnormal sweating. Do you feel exhausted, finding it difficult to cope, and at your wits end with all the symptoms you are experiencing?
Digestive conditions
For women suffering digestive issues, Chinese medicine may be an option to manage syptoms and improve the functioning of your digestive tract.
Insomnia
Suffering from sleeping difficulties can be really debillitating, whether it is not being able to fall asleep, waking frequently or not feeling refreshed in the morning all impacts on our day to functioning, mood and immune system. Acupuncture and herbal medicine may be able to improve your sleeping difficulties along with ensuring a benefical night time routine, whether you suffer from insomnia before or during your period, in postpartum or menopause.
Anxiety
Anxiety is a common complaint. However, the way you experience anxiety may be completely different to another person. This is also reflected in the different types of herbs and acupuncutre points used during treatment sessions. If you are experiencing anxiety during fertility issues, postpartum or menopause, consider Chinese medicine.
Mood Swings
Whether the mood swings are associated with menstrual cycle or menopause, hormonal imbalance can really wreak havoc on our mood. With acupuncture and herbal medicine, your transition through menopause can be supported to reduce the extremes you may experience.
Pregnancy
Acupuncture in pregnancy is safe and used for many issues during pregnancy. Morning sickness, pain, fatigue, fluid retention and birth prepartaion. Chinese medicine is also used for threatened miscarriage.
Low libido and vaginal dryness
Women are often not prepared for the changes that happen to us as we go through menopause and perimenipause. A common complaint is a reduction in libido and vaginal dryness. If you are suffering book a consultation to discuss how Chinese medicine may be able to help.
Skin issues
The health of our skin is a reflection on the health of the whole body. When treating skin issues, the internal functioning of your body are also considered. Chinese herbs are a natural option for many conditions including ezcema, psorasis and acne.
Scar therapy and adhesions
Scars and adhesions can effect the functioning of our body. Acupuncture therapy around scars can reduce pain and increase circulation.
Services
Acupuncture
Chinese herbal medicine
Abdominal massage and uterine alignment
Fertility Yoga
---
Contact us today for more information.
Initial Health Assessment
1hr
Acupuncture
Herbal Medicine
Herbal Medicine Online
In depth Chinese Medicine Health Assessment
Followup Acupuncture Treatment
1hr
Acupuncture
Herbal Medicine
Acupuncture treatment. If Chinese herbs are prescribed they are an extra cost.
We're open 4 days.
| | | | |
| --- | --- | --- | --- |
| Tuesday | 9:00 am | To | 5:00 pm |
| Wednesday | 9:00 am | To | 3:00 pm |
| Thursday | 9:00 am | To | 5:00 pm |
| Friday | 9:00 am | To | 3:00 pm |
Qualifications
Chinese Medicine Practitioner
Acupuncturist
Herbalist
Yoga Teacher
Fertility Yoga Teacher
Professional Membership
AACMA - Australian Acupuncture and Chinese Medicine Association
Yoga Australia
Chinese Medicine Board of Australia
---