Find a Antenatal Specialist in your area

Member since 2012
Melbourne Calm Birth
Parenting
Anxiety
Emotions
...
Want to find out my availability, pricing or opening hours? Click on Send Me Details Now to get started.
Clicking on the Send Me Details Now button opens an enquiry form where you can message Felicity Cupitt directly.
Melbourne calmbirth® offers a complete prenatal, labour and childbirth education program that is designed to empower women and their birth partners, eliminate fear and tension in the body and assist in the facilitation of the calm and joyful birth of your baby. We aim to arm you with confidence, understanding and fearlessness.

Melbourne Calm Birth
About Us
---
The birth of your baby is and will always be remembered as one of the most memorable moments in your life. As with any key event you have planned for, preparation is the key to it being a truly wonderful experience.
Our philosophy is based on the belief that pregnancy, labour and birthing are all natural life events and that mothers have the ability within themselves to give birth comfortably, calmly and positively. Whether it is your first pregnancy or you have had previous births, Melbourne calmbirth® can help you achieve the best start to your baby's life.
With more and more stories being told of birth being "painful", "frightening" and a medical and intervention driven "process", isn't it nice to know that there is another way…
History of calmbirth®
---
Calmbirth® was developed by Peter Jackson, who worked as a midwife for over 20 years. After witnessing mothers whose experience of birth was one of fear, anxiety and trauma, Peter developed the calmbirth® childbirth preparation program. He felt that a mothers experience could be one of empowerment and joy and that preparation of the couple during pregnancy was the key.
Courses
---
Melbourne calmbirth® presents the Australian calmbirth® programme, as developed by Peter Jackson. We encourage an open, sharing, comprehensive and enjoyable course where you will:
Develop an understanding of how to work with your body, rather than against it

Understand how beliefs, emotions, fear and tension affect your body and pain sensations during labour and birth

Experience different breathing techniques to be used during labour, contractions (the body's uterine surges), second stage labour (birthing your baby) and beyond

Gain an understanding of your own inner resources and how you will be able to access them in order to create a calm birthing experience

Experience the positive effects of relaxation and understand how this can aid you through pregnancy, birth and beyond

Understand the positive role that hormones play during labour and birth

Be introduced to the concept of "conscious parenting" and the importance of communication between yourselves and your baby, starting from before your baby's birth

Share with your partner the enjoyment of communication through touch

Be provided with a summary of the stages of labour

Expand your knowledge of other pregnancy related topics

Gain an understanding of the choices you have in your labour and birth journey and how to express these in a collaborative way with your care providers

Learn simple visualisation techniques

Be showered with positive stories of the experiences of others – other mothers are great teachers

Understand support – the integral role that team work plays during pregnancy, labour, birth of the baby and beyond

Support people will gain an understanding of the critical role they play in the birth experience, how to advocate for your partner within the hospital system and practical ideas for creating a wonderful birth environment.
Melbourne calmbirth® - Cost
Effective from the 1st of April 2011, the course costs $485. You will have 2 full days of tuition for both you and your partner or support person. You will be provided with morning and afternoon tea, as well as snacks throughout the days. You will take home the calmbirth booklet, relaxation CD's to use and practice with at home, along with a range of pregnancy and birth related handouts. It also includes ongoing phone/email support leading up to the birth and invites to a regular morning tea catch up for the Melbourne calmbirth community.
The course will be run over two consecutive Sundays, from 9.30am to 5.00pm. The venue is located at Coburg Osteopathic Clinic.
Melbourne calmbirth® - Private classes
A mobile service may also be available, where you can enjoy private tuition in the comfort of your own home. Private classes are available to those who live in the outer eastern suburbs, inner or north/eastern suburbs - costs are $650.00.
Melbourne calmbirth® - privacy
At Melbourne calmbirth we recognise the importance of protecting the privacy of information collected about visitors to our sites, in particular information that is capable of identifying an individual ("personal information"). This Internet Privacy Policy governs the manner in which your personal information obtained through the web site will be dealt with. This Privacy Policy should be reviewed periodically so that you are updated on any changes.
Your Personal Information
Personal information about visitors to our sites is collected only when knowingly and voluntarily submitted. For example, we may need to collect such information to provide you with further services or to answer or forward any requests or enquiries. It is our intention that this policy will protect your personal information from being dealt with in any way that is inconsistent with applicable privacy laws in Australia.
How We Collect Personal Information
In the course of providing our services, we collect personal information in a variety of ways. For example, information is collected when you:
• ask to be placed on one of our mailing lists,
• apply for a job with us,
• make an enquiry about our services,
• visit our web site, or
• become a client or debtor of the company.
How we use the information we collect
Personal information that visitors submit to our sites is used only for the purpose for which it is submitted unless we disclose other uses in this Internet Privacy Policy or at the time of collection. Copies of correspondence sent from the web site, that may contain personal information, are stored as archives for record-keeping and back-up purposes only. You should be aware that we may use your email address to contact you in the future. We will not sell or pass on your details to third parties.
Use of the information for a secondary purpose
We may sometimes use the personal information we collect for a secondary purpose, that is, for use in a way different from the original reason for collection. We will only do this in the following circumstances:
• where the secondary purpose is directly related to the primary purpose, and you would reasonably expect us to use or disclose the information in such a way, or
• where we are permitted or required by law, or
• it is in the interests of public safety to do so.
Correcting information
You can also request that information about you be corrected or deleted. This is part of our commitment to take all reasonable steps to ensure that the information we hold about you is accurate, complete and up-to-date.
Disclosure
You should be aware that we may use your email address to contact you in the future. We will not sell or pass on your details to third parties.
---
Service categories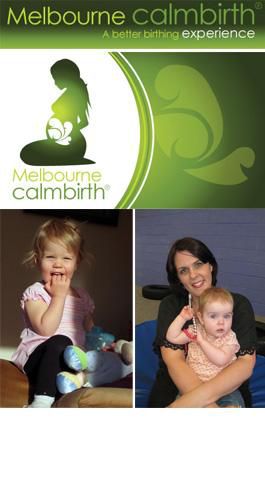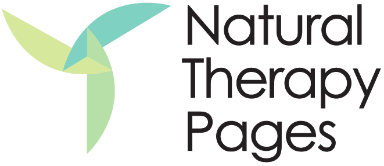 Melbourne Calm Birth