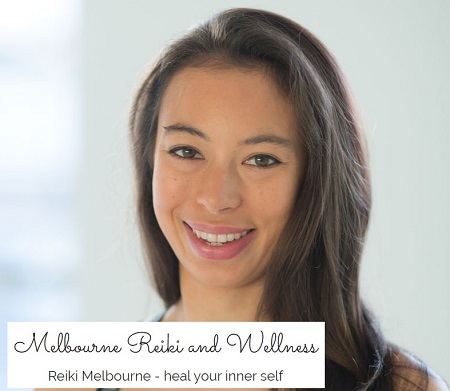 Want to find out my availability, pricing or opening hours? Click on Send Me Details Now to get started.
Send Me Details Now
Clicking on the Send Me Details Now button opens an enquiry form where you can message Casey Cheah directly
Eliminate your energy blockages and gain the confidence to work on your goals in life.
Distant Reiki Healing, Intuitive Healings & Life Coaching
Servicing area
Elwood VIC
---
Focus areas
Energy blocks
Health goals
Physical pain
Love
Stress management
Wellness
---
---
Distant Reiki Healing and Life Coaching
When there's so much going on in your life that you can't seem to bear them anymore, Melbourne Reiki and Wellness is right here to assist and empower you through distant Reiki healings and life coaching.
As an experienced Reiki healer in Elwood VIC, I'm skilled at identifying and removing energy blocks in order to bring you back into your centre and restore your overall health and wellness.
Distant Reiki Healing
A remote Reiki session is just as effective as an in-person healing session. Energy knows no time or boundaries, so it can be transferred through a device such as a computer screen or a phone.
Initial Session - $180 / 90 mins
Our healing session will take place via Skype or Zoom. We will first talk about the state of your health and what you expect from our session. We will then proceed with distant Reiki healing.
Lie down and make yourself comfortable as you prepare to receive positive energy. You may opt to play a soothing background music to induce relaxation while the distant Reiki energy makes its way into your whole system.
After our session, we will reconnect through Skype or Zoom to talk about your Reiki experience. While at it, I will guide you on how to keep your healing in progress.
Follow-Up Session - $121 / 60 mins
In our follow-up Reiki session, we're going to focus on how you've been since our initial healing session. I encourage you to share your observations, ask anything or raise any issues you may have.
After that, we will get down to the actual healing session. Just like in our first session, you will lie down comfortably and invite the Reiki energy into your whole person.
Once we're done, we will reconnect on the internet to talk about how you felt about our session. I will also share ways on how you can further your healing process.
Distant Reiki Starter Pack - $379 (Initial 90 mins + 2 Follow-Ups 60 mins)
Get more for less! Enjoy 10% off with this package which offers a 90-minute initial healing session and two follow-up 60-minute sessions.
Reiki and Intuitive Healing
This healing method works effectively in releasing emotional stress, relieving physical pain or other symptoms that you might be suffering from.
My treatment approach will depend on what your whole person needs. To address the physical, emotional, mental and spiritual levels altogether, I might combine one or more of these modalities: coaching, visualisation, breathwork and meditation.
Initial Session - $220 / 90 mins
During our initial session, we are going to discuss first your health condition or any stressors that you may be suffering from. From here, we will proceed with our Reiki healing session wherein I employ crystals to intensify its healing benefits.
After the Reiki healing, you will feel a renewed sense of energy. What's more, you get to bring home a special Chakra Crystal Healing set.
Follow-Up Session - $121 / 60 mins
We're going to discuss your observations of your health since our initial Reiki healing during our follow-up session. Next, we will get on with our healing session.
Once we're done, we'll talk about how you felt the entire time. Feel free to ask any questions you may have. You get to bring home another set of healing crystals that are designed to support your chakras.
Reiki Starter Pack - $415 (Initial 90 mins + 2 Follow-Ups 60 mins)
This is ideal for you if you're new to Reiki healing. Reap the benefits of an initial 90-minute Reiki and intuitive healing session, two 60-minute follow-up sessions, and a Crystal Chakra set that you get to take home after your session.
Note that this package only applies to in-person sessions.
Reiki Follow-Up Pack - $308 (3 X Follow-Ups 60 mins)
If you're enjoying the positive changes that Reiki healing has done to your health, this special package will further your progress. This applies to in-person or distant Reiki healing.
Reiki Follow-Up Pack - $487 (5 X Follow-Ups 60 mins)
Here's a wonderful package if you want to make Reiki healing a staple in your wellness routine. This applies to both in-person and distant healing sessions.
Life Coaching
Life coaching bridges the gap between your current situation and your ultimate goal. It helps you identify the factors holding you back from moving forward and is also an effective way to release stress, frustrations, emotional pain, and the negativity that's eating you up.
Let me guide you out of your current situation, whether it's switching jobs, ending a relationship, fighting anxiety, or finding the strength to achieve what you want in your life.
I offer different types of coaching sessions as each person has their own unique needs that need to be addressed. We can work on a single session, but more often than not, regular coaching sessions speeds up the process of improving a person's life.
During our session, I will guide you through the process of eliminating self-limiting thoughts that hinder you from reaching your goals. If you're struggling with relationship issues, I'll take you through the law of attraction and its principles.
Taking ongoing coaching sessions is, no doubt, key to personal development and overcoming your emotional challenges.
Single Session - $150
3 Pack - $425
5 Pack - $690
Book an appointment for your initial Reiki healing or life coaching session.
---