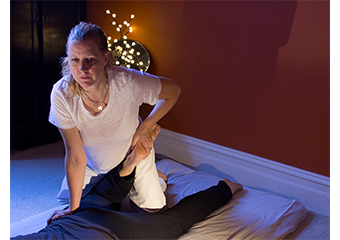 Want to find out my availability, pricing or opening hours? Click on Send Me Details Now to get started.
Send Me Details Now
Clicking on the Send Me Details Now button opens an enquiry form where you can message Merryn Preston directly
For all of your professional Shiatsu, Cupping, Spooning, Moxibustion and Acupressure Treatments, you can't go past Merryn Preston in Coburg
Merryn Preston - Shiatsu Massage
Servicing area
Coburg, Brunswick, Abbotsford, Carlton, North Melbourne, Bundoora, Essendon, Flemington, Victoria
---
Focus areas
Tendonitis
Relaxation
Headaches
Endometriosis
Nurturing
Love
---
---
Merryn specialises in providing a range of professional Massages, with the most popular treatments on offer including:
Shiatsu
Cupping
Spooning
Moxibustion
Acupressure
---
Call 0417 513 883 today to make a booking today
---


What is Shiatsu?

Shiatsu means finger pressure in Japanese it can be best described as Acupressure. Shiatsu is a type of bodywork concentrating on harmonising and energising the body. I incorporate the three types of shiatsu being Namakoshi (classical using thumbs), and Zen (using palms) and Barefoot (using feet, elbows, and knees)

Shiatsu by its very essence, enables people to be more connected with their own energy, helping them heal themselves, promoting a sense of wellbeing & relaxation.

What Conditions Can Shiatsu treat?

In general, most conditions respond positively when Shiatsu is applied as a total healing treatment, or as an adjunct to medical treatments. Some of the many problems for which Shiatsu can provide relief or improvement are:
Acne
Allergies
Angina
Anxiety
Arthritis
Asthma
Back & neck pain
Cancer
Constipation
Depression
Digestive problems
Endometriosis
Fatigue Headaches
High / low blood pressure Insomnia
Infertility
Menstrual problems
Migraine
Nervous tension
Pre- & post-natal issues
RSI
Stress
Tendonitis

What Happens During a Shiatsu Treatment?

By using palm and finger pressure, stretching and releasing, rocking, holding and working with the qi of the body I will access points, harmonise and balance the mind body and spirit in a caring and nurturing way. After the treatment you will feel a sense of balance and groundedness, with the feeling of some euphoria. People have different results from a shiatsu treatment, yet wholistically it treats the body as a whole.

Shiatsu is performed on a futon, fully-clothed. It is advisable to wear loose, comfortable clothing preferably cotton.


---
Give us a call or click on the 'Make an Enquiry' button today to organise your next Shiatsu Treatment
---


What is Cupping?

I also use cupping , spooning and moxibustion and find this helps with chronic and acute problems. Cupping is a great modality that can get rid of colds and flu's and help with the sudden stiff neck that comes on over night, I should know as its helped me on many occasion to be able to carry on with my constant load of work.

What is Spooning?

Spooning is an art using a porcelain spoon to actually scrape a particular area possibly the neck or upper back or even an old injury which has become stagnate and not improving. The scraping is done with oil and slowly in the direction of the muscle fibres and if there is stagnation or heat this will show almost immediately if there is none no redness will show. Often people will feel instantly better giving quick results.

What is Moxibustion?

Moxibustion is a warming therapy to help shift stagnation and bring energy to a certain area. Lower backs often need Kidney warmth and the moxa is wonderful for that. Of course this is not for everyone and sometimes shiatsu is the best treatment on its own.


Want to know more about any of my treatments or to organise your next appointment? Then just give me a call or click on the 'Make an Enquiry' button today to contact me instantly
---