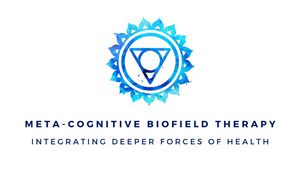 Member since 2021
Meta-Cognitive Biofield Therapy
Servicing area: Gold Coast
Eczema
Mind
Adhesions
...
Want to find out my availability, pricing or opening hours? Click on Send Me Details Now to get started.
Meta-Cognitive Biofield Therapy (McBT) is an intuitive combination of non-invasive technique to facilitate transcendence of the current thought process to restore systemic balance in your physiology.
It is conducted using a combination of positive aspects of hypnotherapy, CBT, NLP and sound frequencies. A full session usually includes the regression process, childhood retrieval, upgrading of your cellular body (soma) or bio-energetic imprints to mobilise suspended energies from past issues impeding the empowering connection to deeper forces of health.
McBT goes beyond uncovering what works with real clients in real sessions to build new therapeutic approaches regardless of the issue. In sessions, you will benefit from the application of a particular set of proven techniques to relieve yourself from unexplained pain conditions. McBT also helps empower you to honour the present moment which enables permanent powerful transformation to happen.
Meta-Cognitive Biofield Therapy - Effective solutions for psychosomatic pain patients
Who can benefit?
Anyone ready for change - though this treatment is especially helpful for undiagnosed pain patients. McBT is a complementary treatment to allopathic medicine for psychosomatic conditions.
Psychosomatic conditions are symptoms of bodily dysfunction emerging from mental or emotional discordance
When an initial psychosomatic pain remains undiagnosed, it eventually evolves, or devolves, into its own dis-ease. At this stage, pain is no longer indicative of another prognosis — it is the prognosis
A common misconception is that psychosomatic conditions are imaginary or "all in the head." But in reality, physical symptoms of psychosomatic conditions are real and require treatment just as any other illness would. Unfortunately, effective treatment isn't always readily available.
How is this different?
McBT adopts an inside-out approach to treatment. Your own physiology and inner state dictates how this process will occur. Treatment is followed in an intuitive, rather than predictable way so each session is unique at different points in time. No two session is ever the same.

Some common psychosomatic issues worked with include:
Skin disorders such as eczema, rosacea, dermatitis, psoriasis
Sleeping problems or insomnia related to chronic fatigue, acute exhaustion, anxiety, stress, depression, restlessness
Physical pain from neurological conditions related to traumatic injuries, PTSD or childhood abuse
General sense of worry or un-wellness manifesting as pain conditions in any parts of the body
Respiratory ailments, gastrointestinal disturbances, hypertension, ulcers, tension headaches, migranes
Aim of treatment
This treatment seeks to restore the greatest balance possible (homeostasis) for the healing of body and mind within a unified field. There is an inherent tendency towards this balance, where the therapeutic process of psychosomatic condition can be permanently resolved.

Some important understanding of this process includes:
The establishment of a clear and appropriate intention at the beginning of the session
Aligning with the quantum zero-point field within so deeper self-corrective forces can work naturally
The phrase 'Time is a great healer' applies here, as time equals space. Creating space during this treatment allows for a wisdom-based transformation and healing to occur
Certain chronic issues might need up to 3-4 sessions to be resolved, although follow up biofield maintenance is scheduled on a needs basis only
Pre-Booking Information
Private consultations are usually conducted within 90-120 minutes in person on the Gold Coast
If there is persistent underlying stress in the body, ancient sound instruments are used to engage the body's internal network of connective tissue (fascia) to release traction and reduce previously formed adhesions
Initial consultations are available if requested using an FDA approved Healy resonance device. These sessions are helpful for those who wish to delve deeper into their own bio-energetic field prior to a private consult. Astrological birth chart reading can be completed if accurate birth information is available during session to understand each soul's unique journey and lessons
Kind words from others
"...my recent treatment was so beneficial to my needs I had two consecutively, which provided the guidance I sought for so long. The pain in my ribs have cleared and I now feel centered with a purpose. Thank you for this life-changing experience..."

"...those red dots left my face immediately and you lifted all of the triggers I was holding onto and lightened my load. I feel lighter. Thank you so much for your loving treatment. I also feel a lot more relaxed when I think of past stressful events..."

"...really enjoyable, relaxing and calming. It has helped me sleep really well and my eczema has not returned. Thank you for doing such a great job..."

"...my breathing problems have cleared 90% of the time. I am just in awe every time I have a session, they leave me speechless. Much gratitude..."

"...one of my most profound experience in emotional healing. I've learned so much in just one treatment. Thank you so much for holding space for me to release pent up energies in my body..."
Qualification details
2017 Practitioner Certification for Rapid Transformational Therapy (RTT) which is a positive combination of clinical hypnotherapy, CBT, NLP and other retrieval processes for permanent powerful transformation 2018 Practitioner Certification for Tibetan Singing Bowls Biofield Therapy 2021 Certification for Reiki 1 (Usui Original) 2021 Certification for Medical Intuitive & Nervous System Reset with Tuning Fork 2021 Finalising PhD Certification
---
Service categories
This practitioner provides online consults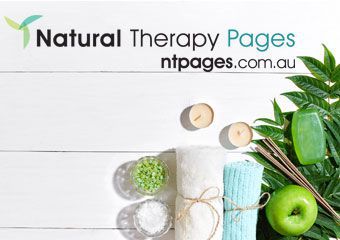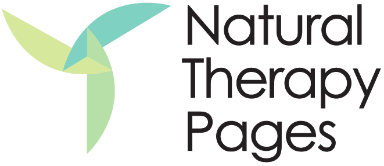 Meta-Cognitive Biofield Therapy