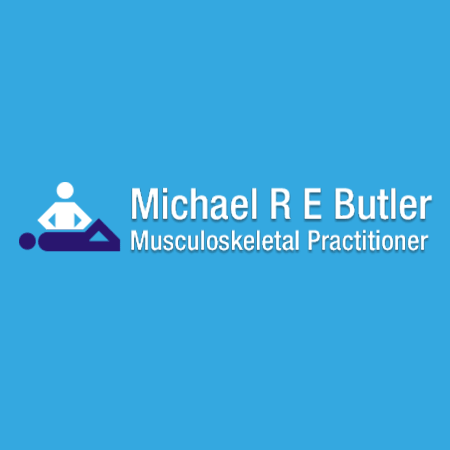 Michael R E Butler
Clicking on the Send Me Details Now button opens an enquiry form where you can message Michael Butler directly
Send Me Details Now
Experience a better way to obtain pain relief and regain better health!
Michael R E Butler - Clinic Services
Servicing area
Adelaide, Westbourne Park and surrounding suburbs
---
Focus areas
Rehabilitation
Telehealth
Coaching
Massage therapy
Pain relief
Fitness
---

Welcome to Michael R E Butler Therapies

Experience a better way to obtain pain relief and regain better health!

We are specialists in the revolutionary space-age SCENAR therapy.

The unique combination of SCENAR therapy with a variety of other treatment methods, tailored to specific patient needs, is the key to the successful results achieved by the many hundreds of our patients.

Ring 0419 813 873 and make an appointment to find the health answers you have been looking for.

Our Services Include:
Post Surgical Rehabilitation
Musculoskeletal Correction
Health & Fitness Training
Why This Clinic?

Because you want the best treatment for your problem! Our clinic results speak for themselves. It is the combination of different techniques that is the key to the successful treatments we are able to provide to you, our patient.

Michael Butler established this clinic in 1999 and has earned an outstanding reputation for achieving remarkable results for the hundreds of patients who have come seeking answers to their vast array of health problems.

Michael has expertise in a wide range of treatment methods. There is no single treatment method that is the perfect answer for every patients problem. Therefore, Michael will select the best method (or combination of methods) that is appropriate for each of his patients. When you come to the clinic, your treatment will be personalized to address your specific needs.

Michael is a specialist in SCENAR Therapy and he will use this very effective and versatile technique at some stage in the treatment of most of his patients. However, even the Russian medical scientists who developed SCENAR will acknowledge that treatment results will be enhanced by including other supporting techniques, when it is appropriate to do so.

Michael has a genuine ten years of clinical experience, not just one year of the same experience repeated ten times! He is constantly attending professional development workshops, courses and seminars to keep up-to-date with the best clinical treatment methods available to serve you in the best possible way.
---