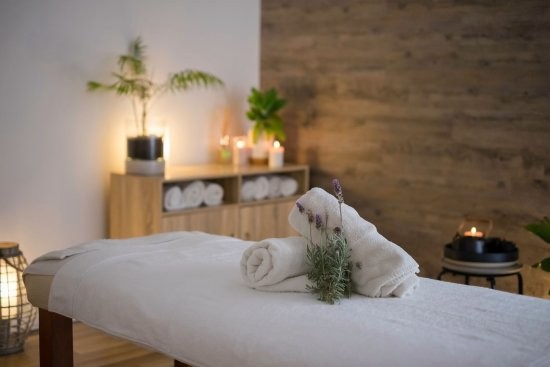 Michelle Lam Acupuncturist
Clicking on the Send Me Details Now button opens an enquiry form where you can message Michelle Lam directly
Send Me Details Now
Holistic Facial Rejuvenation, natural treatment to improve skin's appearance, ageing prevention. Other services: Cupping. Hijama. Acupuncture. Chinese Herbal Medicine. Location in Bankstown!!!
HOLISTIC BEAUTY SECRETS Cosmetic Acupuncture & Health Care
Focus areas
Health issues
Irregular periods
Cosmetic acupuncture
Acne
Pain relief
Circulation
---
Michelle Lam graduated with a Bachelor of Traditional Chinese Medicine from the Sydney Institute of Traditional Chinese Medicine (SITCM) and certified Cosmetic Acupuncturist. She is experienced and professionally qualified to combine TCM treatments including Acupuncture, electro-acupuncture, fire and wet cupping, body scraping (Gua Sha), moxibustion, and herbal medicine to assist patients in improving their health and wellbeing.
Michelle is knowledgeable and proficient in treating chronic and acute physical pain, menstrual problem, fertility support, prenatal and postnatal care, weight management, stress and anxiety, insomnia, headache, and digestive problems. She also has a strong passion for the treatment of Facial Rejuvenation Cosmetic Acupuncture based on Chinese medicinal principles for taking care of overall underlying health issues, offering personalised treatments for her clients to heal the whole body and face together to improve and restore beauty from inside out. She believed both TCM and Cosmetic Acupuncture aim to treat the whole person (both physically and emotionally) by identifying the root cause of condition instead of treating symptoms alone. She pride herself on her ability to listen to each patient and provide the personalised treatment in a gentle and supportive way.
Michelle is registered with the Chinese Medicine Board of Australia as an Acupuncturist, Chinese Herbal Medicine Practitioner, and Chinese Herbal Dispenser. She is a registered member of the Australian Traditional Medicine Society (ATMS Member No. 51658), which is the national professional association in Australia for Traditional Chinese Medicine practitioners and is also registered with the majority of private health funds.
About Facial Acupuncture
Facial Rejuvenation Acupuncture is a holistic and natural anti-ageing treatment that focused on the appearance of face, improve blood circulation and skin elasticity, enhance natural collagen production and nourishment.
Benefits of Facial Acupuncture: Diminish fine lines and wrinkles, improve skin tone and complexion, puffiness eliminated, reduce acne, scarring, dark circles under the eyes, lift droopy eyelids, minimised pores, age spots and pigmentation, reduce jaw tension etc
During the first consultation, we will assess through questions and pulse and tongue diagnosis based on TCM principle to find any internal health imbalances that may be contributing to your facial skin and appearance. Treatment begins with body needles to balance and relax the body, facial gua sha or moxibustion will also apply to enhance blood circulation, and then 60-100 fines dermal needles are inserted into the face with a needles applicator. This applicator with the highest standard of hygienic and safety, it also allow fast needling to help reduce the pain. The initial treatment may take up to 90 minutes, subsequent treatments usually take 60 minutes. For the best result, the general treatment course are recommended 5 sessions, once weekly, then every 4 to 8 weeks for maintenance. (Please note: results vary from person to person, the healthier and younger you are, the faster results will appear)
Facial Rejuvenation Cosmetic Acupuncture
Initial treatment 90mins $180
Subsequent treatment 60mins $150
* Service Including TCM consultation. Facial Gua Sha.
Facial Acupunture and Body Acupunture. Skin care treatment
Alternative Treatment :
- Chinese Herbal Medicine: Use concentrated Chinese medicine formula granules or pills. All herbal prescriptions are tailored to each patient's health condition.
- Acupuncture: Involves inserting fine acupuncture needles into specific points on the skin to achieve balanced qi inside patient body and provide relief for many ailments, particularly those which involve pain.
- Moxibustion: This therapy consists of burning dried mugwort on particular points on the patient body, which improves qi circulation that can assist in a range of health issues.
- Cupping: is an ancient therapy to remove stagnation and increase blood circulation that helps to relieve chronic muscle tighttness, pain relief and also helps to releasing the toxins from connective tissue of the body.
-Scraping (Gua Sha): This technic using a tool to repeatedly scrapes on the skin with pressure. which can promote blood circulation and relieves tension of muscles.
Service Charge
Initial Consultation with Treatment 60 mins $100
Follow up Treatment 45 mins $85
Initial Chinese Medicine Consultation (or Telehealth) with 7 days herbs $100
Follow up Chinese Medicine Consultation (orTelehealth) with 7 days herbs $80
Acupuncture 30mins $70 60mins $100
Acupuncture with Acupressure 45mins $85
Wet Cupping ( Hijama) 60mins $100
Moxibustion or Body Scraping (Gua Sha) 30mins $60
Michelle currently have appointments available at Bankstown Health on Tuesdays, Wednesday and Thursday
ALL SERVICES BY APPOINTMENT ONLY
Bankstown Health (02)97084438
Or contacting directly on 0430166628/ idealife.au@gmail.com
HEALTH FUND REBATES AVAILABLE / HICAPS
Facial Cosmetic Acupuncture
1hr
Facial and Body Acupuncture. Cupping. Scraping(Gua Sha)
TCM consultation and Acupuncture
1hr
Combination therapy ( Acupuncture. Cupping. Acupressure. Gua Sha)
We're open 3 days.
| | | | |
| --- | --- | --- | --- |
| Tuesday | 10:00 am | To | 3:00 pm |
| Wednesday | 10:00 am | To | 3:00 pm |
| Thursday | 10:40 am | To | 5:00 pm |
Qualifications
Bachelor of Health Science In Traditional Chinese Medicine
Professional Membership
ATMS - Australian Traditional Medicine Society
Chinese Medicine Board of Australia
---