Michelle Toocaram
Servicing area: St Ives, New South Wales
Chronic health issues
Stress management
Digestive disorders
...
Want to find out my availability, pricing or opening hours? Click on Send Me Details Now to get started.
Clicking on the Send Me Details Now button opens an enquiry form where you can message Michelle Toocaram directly.
For more information visit my
Website
Restore your health with effective professional advice from a fully qualified and experienced naturopathic herbalist and Accredited Journey Practitioner.
About
---
Welcome to
Michelle Toocaram Services
St Ives Health Clinic
Are you suffering from any of the following:
ADHD
Allergies
Asthma
Arthritis
Gout
Anxiety
Colds and flu
Overweight
Depression
Digestive disorders
Insomnia
Infertility
Lack of energy
Low immunity
Headaches and migraines
High cholesterol
High blood pressure
Thyroid problems
Skin problems
Support for cancer patients
Osteoporosis
Menstrual problems
Menopausal issues
Glandular fever
---
About Us
Whatever your health problem Michelle can help you using safe low dose herbal medicine to minimise side effects and interactions with other medicines.
Michelle provides nutrition counselling for everyone paticularly pregnant and breastfeeding mothers and also teaches baby massage.
Do you need preventative healthcare? If so come and get a health check and find out how you can continue to enjoy good health.
What to expect from a consultation
Initial naturopathic consultations take a full hour. A detailed history of your health and lifestyle patterns will be taken. In addition your irises will be photographed to provide a more accurate picture of your current health challenges.
Most people require 2 further consultations 4-6 weeks apart where your progress is carefully monitored. At your final consultation personalised recommendations on lifestyle and nutrition will be made to enable you to maintain optimal health going forward.
Michelle also offers you remedial massage including lymph drainage and sports injuries for a complete health service.
Watch our Youtube Video:
"Introduction to The Journey"
Watch our Youtube Video:
"The Journey - Making a Real Difference (Part 2)"
---
Testimonials
"We tried for years to have a baby without success, I was tired all the time and suffering from nausea and headaches. First Michelle sorted out all my health problems and then gave me herbs to aid fertility. A few months later to our joy and amazement I fell pregnant and was blessed with a beautiful healthy baby. A gift we could not have had without her help. Michelle has also assisted my family with various other health issues ranging form skin problems, low immunity and fatigue with great success."
- Sonia, Lane Cove.
"I have suffered for years with aching joints, rhematoid arthritis and then it got worse and I was told I may also have fibromyalgia. I started on Michelle's herbal tonic and by the time I got to see my specialist I was feeling fine. I am so grateful to be free of the terrible pain and I know that the tonic really helps because if I forget to take it or run out I feel the difference in a short period."
- Joan, Stanmore.
"I was diagnosed with breast cancer May 2005. I was 36 years old, just married and wanting to start a family. I don't know which was worse, being told I had cancer or realising that I may never have children. I was devastated and in shock. I had the cancer tumor removed and then underwent chemotherapy and radio therapy.
I was referred to Michelle by a friend and I went to see her with the aim of protecting my fertility. Michelle did much more than that. Michelle minimised the unwanted side effects of the chemo and radio therapy on my general health during treatment and she helped me to regain my health and stamina after treatment. But the most amazing thing was that by following Michelle's treatment and advice I regained my fertility and 6 months after my breast cancer treatment was finished I was pregnant! I had a great pregnancy and gave birth to a beautiful daughter in April 2007. And again, with Michelle's treatment and advice, I fully breast fed my daughter until 14 months with one breast (my left breast did not produce milk because of the radio therapy). My daughter is a very happy, healthy 3 year old and my health has been very good.
I have learnt so much about health and nutrition over the 5 years that I have been seeing Michelle. Much more that anything published in mainstream media and books."
- Samita Dawes, Bronte.
"I contacted Michelle as soon as I discovered that my blood Gamma GT was three times the normal rate. I was reluctant to explore the problem using the conventional methods of medicine. Knowing that Michelle had previously treated my son successfully with his allergy problems…I too opted to use a natural herbal method provided by Michelle. Consultations with Michelle were in depth and detailed and her suggestions were valuable and beneficial. After 3 short months I was rewarded with my Gamma GT count returning to its normal level. The immediate and positive outcome came as a great relief'."
- Kathy, Ryde.
"I went to Michelle to lose weight and I was delighted to discover that not only did I lose weight but my thyroid function, blood cholesterol and triglyceride levels also returned to normal after a short period of herbal treatment. I was very relieved to come off thyroid medication and not to have to take cholesterol drugs with all their side effects. Michelle also cured my daughter's constant ear infections that antibiotics had not helped."
- Ruth, St Ives.
"I really appreciate Michelle's expert advice in guiding me through the maze of breast cancer treatment. Michelle prescribed herbs, dietary and lifestyle changes and nutritional supplements which minimised the side effects of chemotherapy.I forgot my herbs one day and felt awfull so I know they really helped. In addition Michelle's lymph drainage massage and advice stopped my arm swelling up after surgery."
- Trina, Darling Point.
"I went to Michelle last year when I finally got fed up with my seasonal hayfever and allergy. I did not want to take any more conventional allergy medicines that would turn me into a zombie for the rest of the day (the non-drowsy medicines just weren't strong enough!). I went to see Michelle and she provided me with some herbal drops. My condition definitely improved after a few weeks and I did not need to take any more allergy tablets during that allergy season. This year, on Michelle's prompting, I started the herbal medicine early before the allergy season took full swing and I definitely fared better than last! My resistance to allergens have definitely improved through her help and advice."
- Andrew, Lindfield.
---
About Michelle
Michelle Toocaram of St Ives Health Clinic treats the person and not the illness for long lasting results. Your irises will be examined and digital photos taken to aid diagnosis.
Michelle trained with the legendary Dorothy Hall in Australia and extensively in the UK. Organic herbs are used as much as possible. Finest quality medicinal herbs, flower essences and dietary recommendations are the main modes of treatment.
Michelle's specialities include fertility treatments,weight loss, skin problems and supporting patients with cancer through their chemotherapy, radiation and any hormone treatment plus optimising their diet and lifestyle going forward to prevent reoccurence.
---
Just give us a call or click on the 'Make an Enquiry' button today to organise your next appointment with Michelle
---
Qualification details
Advanced Diploma in Herbal Medicine (Dorothy Hall College)
Diploma in Iridology
Diploma in Remedial Massage
Accredited Journey Practioner
---
See Also...
Massage & Myotherapy
Fix your pain with deep remedial massage treatment which rebalances your body ( SLM) from a practitioner with over 23 years experience. For more information visit my Website
Herbal Medicine
For more information visit my Website Treat your health problem holistically.
Journey Therapy
For more information visit my Website Restore your health with effective professional advice from a fully qualified and experienced naturopathic herbalist and Accredited Journey Practitioner.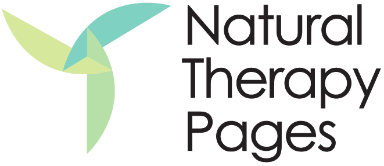 Michelle Toocaram