Michelle Toocaram
Servicing area: St Ives, New South Wales
Chronic health issues
Stress management
Digestive disorders
...
Want to find out my availability, pricing or opening hours? Click on Send Me Details Now to get started.
Clicking on the Send Me Details Now button opens an enquiry form where you can message Michelle Toocaram directly.
For more information visit my
Website
Restore your health with effective professional advice from a fully qualified and experienced naturopathic herbalist and Accredited Journey Practitioner.
Journey Therapy
---
Michelle is also an Accredited Journey Practitioner trained by Brandon Bays.
Journey Therapy is a powerful and yet gentle method of emotional healing. Unlike other therapies you don't have to know anything and so its a fast track way of healing that is very complementary to natural medicine.
Its a gentle guided elicitation that allows your own body's wisdom to unlock damaging stored memories and release them safely,naturally and easily. Journey Therapy is suitable for fears,stress,weight loss,anxiety,phobias,relationship issues as well as physical illness (particularly chronic illness) for all ages from 6 to 106.
In 2005 one of her cancer patients who had been doing really well suddenly took a downturn. Michelle had read about The Journey years ago and suggested the patient try it. Luckily Brandon Bays Journey Intensive in Australia was coming up in a few weeks. She went and uncovered hidden memories that were safely released and she has gone from strength to strength.
Since then Michelle has trained as a Accredited Journey Practitioner and has seen many patients benefit from this fast track way of healing that is very complementary to natural medicine.
Please call Michelle on 0414 996 360 for a no obligation chat to discuss whether The Journey may be suitable for you.
What is Journey Therapy?
Do you have any blocks that are holding you back from enjoying life to the full? Are you achieving your true potential?
Journey Therapy is an amazing method of emotional healing that can set you free. It's suitable for everyone over the age of 5. We all know that we shouldn't hang onto our emotions but how do we do this in practice?
Brandon Bays the founder of this work has developed a very safe and yet powerful way of releasing stored emotions when she cured herself of a basket ball size tumour in her abdomen.
It's a fast track way of releasing emotional issues which may be causing behavioural problems, relationship issues, phobias or even physical illness as over 90% of illness is emotionally based. The best part it is that unlike other therapies you don't have to 'know' anything. Journey Therapy, which is a gentle guided elicitation, allows your body's own wisdom to unlock stored emotions and release them safely, naturally and easily.
Commonly Treated Conditions
Behavioral issues including:
Fears
Poor Self Esteem
Stress
Grief
Anger
Anxiety and
Phobias
Relationship Issues including:
Fears
All aspects of family dynamics and divorce
Business relationships
Physical Illness particularly chronic conditions
Accidents and Injuries
Children's issues (from age 6) such as bullying, bedwetting, fears, lack of concentration etc.
What To Expect From A Journey Consultation
You don't need to bring anything with you, just be willing to open to whatever is there for you. Journey Therapy is a guided elicitation which identifies stored memories, and releases them safely, enabling you to be free of fears, anger, anxiety, grief or whatever debilitating blocks have stifled you for years. The first consultation can take 2-3 hours. Subsequent consultations are usually quicker. Most people need up to 3 consultations to clear a particular issue. Serious illness or issues may require more treatments.
Journey Therapy Testimonials
This is what some people have said about Journey Therapy with Michelle:
"I just could not lose excess weight despite being really good with my food and exercising so Michelle suggested a Journey process. Now after 2 processes and letting go off emotional stuff from my childhood I didn't know I was hanging onto I am now dropping my weight and feeling more positive about myself and the future."
Maddy, Killara.
"I came to see Michelle for help with nutrition and supplements to get me through my breast cancer treatment and she was excellent with this, she always listened to me and didn't send me home with too many supplements. She also explained that often there is an emotional reason for cancer and that if I didn't deal with it it could resurface elsewhere in the body and that a really easy way of clearing it was Journey Therapy. I was a bit skeptical but thought there was no harm in trying it. Well what an amazing experience!!! Its really changed my life and I now feel whole and confident that I really am healed."
Naomi, Killara.
"I was struggling to cope with grief after the death of my mother but since having done Journey work with Michelle I feel more at peace and feel able to get on with my life."
Jo, Stanmore.
"My daughter Katie aged 6 had a real fear of birthday parties. After one session of Journey therapy with Michelle she is now confident at parties and I can leave her without tears. The change in her is truly wonderful."
Clare, Castlecrag.
"I was heartbroken when my husband suddenly left me after 27 years of marriage. I was really struggling to carry on I felt like ny whole world had been blown up. When I heard about the Journey therapy I didn't really believe it would help but I was desparate to try and get back to some sort of 'normal' . Michelle is very skilled and compassionate and the processes were truly life changing. I had some real insights into myself and life that have changed my whole perspective. Now I feel stronger, more confident and ready to face the world. I am so grateful to Michelle and highly recommend her."
Karen, Turramurra.
"The Journey Therapy we did together was a powerful transformational tool. It loosened emotional blockages and created openings for me to begin to heal my body and spirit. I came to Michelle feeling that I really needed help. The profound effect of the Journey Therapy was immediate, and after several days , I started to widen the focus of my vision in life and realign my direction. What a wonderful experience."
Cara, Lindfield.
"After recently undergoing Journey therapy with Michelle, I have become less hesitant to ask others for advice when it's needed (which was a huge stumbling block for me!), and part of this has also led to my becoming more open to including new people in my life. I have felt more certain of myself as a result of Journey Therapy and I do recommend the experience as something which has been a positive one for me."
Stephanie, Kirribilli.
---
Just give us a call or click on the 'Make an Enquiry' button today to organise your next appointment with Michelle
---
Qualification details
Advanced Diploma in Herbal Medicine (Dorothy Hall College)
Diploma in Iridology
Diploma in Remedial Massage
Accredited Journey Practioner
---
See Also...
Massage & Myotherapy
Fix your pain with deep remedial massage treatment which rebalances your body ( SLM) from a practitioner with over 23 years experience. For more information visit my Website
Herbal Medicine
For more information visit my Website Treat your health problem holistically.
About
For more information visit my Website Restore your health with effective professional advice from a fully qualified and experienced naturopathic herbalist and Accredited Journey Practitioner.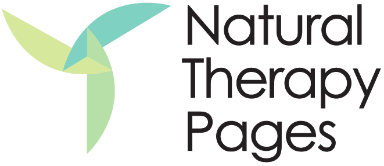 Michelle Toocaram