Member since 2008
Christopher Mills : Acupuncture, Chinese Medicine & Laser Therapy
Yarra Valley Innate Chiropractic
4 Hoddle st
Yarra Junction VIC 3797
Servicing area: Yarra Junction, Lilydale
Arthritis
Tiredness
Childbirth
...
Want to find out my availability, pricing or opening hours? Click on Send Me Details Now to get started.
Clicking on the Send Me Details Now button opens an enquiry form where you can message Christopher Mills directly.
Christopher's areas of special interest are: Pregnancy; treatment of Musculo-Skeletal Injuries with Acupuncture,



Happy Laughter: Classical Chinese Medicine & Acupuncture

Welcome!

Let me introduce myself, my name is Christopher Mills and I practice from the Yarra Valley Innate Clinic in Yarra Junction.


---


Services:

Acupuncture, Herbal Medicine, Chinese Therapeutic Massage, Ear Candling, Diet Therapy, and Clinical Laser Therapy .

For more information, please scroll further down the page


About Christopher

Christopher holds a Bachelor degree in Chinese Medicine, specializing in Acupuncture and Chinese Herbal Medicine. In February 2007, Christopher finished his 3 month scholarship studying at the traditional Chinese medicine Hospital, in Shandong province, China.

Since then, he has received additional training in the fields of infertility, pregnancy, musculo-skeletal conditions, clinical laser therapy, and by the end of November 2010 will have become certified in the HunYuan Method and classical Chinese Medicine (classical Chinese medicine for the treatment of infertility). As you can see, Christopher is committed to providing the best level of care, especially within the fields of obstetrics and gynaecology, and musculo-skeletal injuries.

What is Classical Chinese Medicine?
Classical Chinese Medicine is so called to differentiate it from "traditional or modern" Chinese medicine. Currently Chinese medicine is what developed post c. 500 AD and more modern medicine has probably developed within the last 50 years or so, and takes into consideration research about particular herbs and their physiological effects within the body. Which sounds great - perhaps; only that generally these herbs are often contra-indicated(should not be used) or completely inappropriate from a Chinese medical point of view (prescribing a very cold herb when a patient already suffers from cold).

Classical Chinese medicine is the medicine practised prior to 500 AD and has its roots stretching back several thousand years. It is the medicine of life (strengthen life so that disease naturally goes)- rather than current Chinese medicine being the medicine of disease (treat the disease only).



Christopher has three areas of special interest:


Musculo - skeletal conditions


Obstetrics


Gastro Intestinal




Promoting a Natural Labour
Whilst you may have heard that Acupuncture can be used to induce labour, you may not be aware that Acupuncture can promote a Natural Labour.
By Natural Labour I mean a labour that doesn't require interventions. Induction by Acupuncture, whilst not being chemical nor "Western", is not 'natural'. This is still trying to force something to occur.
Natural Labour means to spontaneously go into labour, to have an intervention free, positive birth experience. When you come for Labour preparation treatment, this is my intention. That you will have a natural labour.

Labour preparation with Acupuncture aids your body in a variety of ways;
it promotes optimal foetal position - meaning your babies back is against your stomach (anterior position). Anterior position makes it easier for you baby to pass through the birth canal, resulting in a less painful and quicker labour.




it helps to prepare (efface) and begin cervix dilation. The cervix needs to efface (to become flat) and to begin to dilate - this means that when contractions begin, your cervix is much more ready and has already started dilation before this time - which generally means that you experience less pain and labour times are shortened;




it aids to loosen and free your pelvic ligaments - making it easier for your baby to pass through with less struggle.

Sounds too good to be true?
If it wasn't useful and effective, then midwives around the world wouldn't be using Acupuncture to aid women with their birth preparation and assist them during labour; and providing assistance that normal interventions cant do anything about, e.g.. for starting a stalled labour and re-establishing contractions. In New Zealand it is very common for midwives to practice labour specific acupuncture - and the feedback is very positive.




Acupuncture Pre-birth treatment

- proven to decrease labour times and to promote an efficient and natural labour with less risks.

What is it?
Acupuncture pre-birth support is a series of treatments in the final weeks of pregnancy to prepare you for childbirth. Not only does it decrease labour times, but is also an ideal method to help you prepare yourself to have the most efficient and natural labour possible.
Usually these treatments start from the 36th or 37th week of pregnancy, happen once per week and last approximately 30 minutes per session.

Benefits
Acupuncture for conditions during pregnancy are very effectively treated (and often easily treated) with Acupuncture
The most noticeable benefit is shorter labour times

Other benefits also include:


Increases the chances of a natural labour


Promotes an efficient, timely labour with no increased chance of delivering early


Reduces the rate of medical interventions


Reduced risk of medical inductions


Decreases requirement of epidurals and Caesars

It is easy, effective and painless. 1 session per week from your 36-37th week onwards.
"Minor" discomforts, which are considered normal, including heart burn, constipation, leg cramps, backache, varicose veins, haemorrhoids, difficulty in sleeping, and increased anxiety and tiredness, can also be treated during these sessions.

Later than the 37th week? No problem. You will still gain benefit from the treatment. If you have any additional queries, feel free to give me a call - 0411 146 067

There are many other conditions that can be treated successfully with acupuncture that have not been listed here. Should you be suffering, and wish to find out whether acupuncture is able to help you, please call me on the above listed mobile number.






Nausea (morning sickness) during Pregnancy


Acupuncture is often very effective in reducing both the severity and incidence of nausea and vomiting during pregnancy.
Australian research demonstrated that traditional Acupuncture (points chosen are based on an individual diagnosis) experienced faster relief when compared to "sham" acupuncture or routine prescribed points.

Chris combines individually prescribed acupuncture point prescriptions with Qi Gong Therapy (which is optional but recommended). Qi Gong therapy works on the same principles and theory as Acupuncture and is used to increase the positive outcomes from the treatment.

Acupuncture and Morning Sickness/Nausea - What to expect?
As with all conditions, there are multiple causes as to what causes morning sickness/nausea during pregnancy. Chris will ask questions in order to determine your diagnosis, and write a prescription based on your individual symptoms.
Fewer needles are inserted for pregnancy conditions than standard treatments, and often no sensation is experienced. Only the highest quality needles are used by Chris, meaning a far more pleasant experience for you.





---




Therapeutic Laser

Come and experience what laser can do for you.

Therapeutic Laser

How can therapeutic laser help you?

Do you suffer from pain?

Do you have a stubborn injury or condition which stops you from living life to the full

Laser has a long history of worldwide use and has proven through extensive research to be an effective and pain free treatment of a wide range of conditions. Low intensity laser is a non thermal and non invasive method of treatment which works by restoring normal cell function and enhancing the body's healing and pain relieving processes. Call Christopher now and find out how laser can help get you back into the swing of things.

Do you suffer from:





Sporting injuries


Tennis/golfers elbow, RSI


Pain—arthritic, muscular


Inflammatory conditions


Frozen shoulder


Back pain, sciatica


Scars


Bunions, heel pain


Non-healing wounds

To find out more about therapeutic laser , or how laser can help you , please give Christopher a call on 0411 146 067.





---






Acupuncture: Acupuncture involves the insertion of very fine acupuncture needles into specific locations on the body. The aim of treatment is to stimulate and harmonise the flow of energy (Qi) throughout the body - which then restores a greater sense of health and wellbeing. Acupuncture needles are much finer than regular medical needles and generally insertion is not painful. Most people report an initial tingling sensation followed by a calm and relaxed feeling during the treatment. Acupuncture treatment is very safe, and practitioners at our clinic only ever use single-use, high quality disposable acupuncture needles




What is Chinese Medicine?



Traditional Chinese Medicine has a history of many thousands of years. TCM aims to treat the underlying causes of the illness as well as alleviating the symptoms. It does this by bringing the body back into balance, which promotes healing. TCM uses different treatment modalities to bring about balance within the body. These include Acupucture, Chinese Herbal Medicine and Tui Na (chinese therapeutic massage).



What can be treated with Chinese Medicine?


Below are some examples illustrating the broad range of conditions that have traditionally been treated with Chinese Medicine.




Colds & Flu


Lingering cough


Depression & anxiety


Arthritis


Fatigue


Digestive problems


High blood pressure


Muscle Skeletal injuries


Back & neck pain


RSI


Womens health issues


Pregnancy support


Qualification details
Bachelor of Chinese Medicine (Acupuncture & Herbal Medicine)
Graduate Certificate of Clinical Laser Therapy
Fellow of HunYuan Infertility method
---
Service categories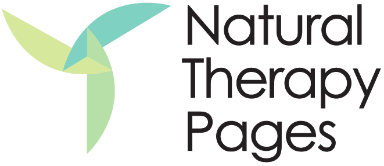 Christopher Mills : Acupuncture, Chinese Medicine & Laser Therapy