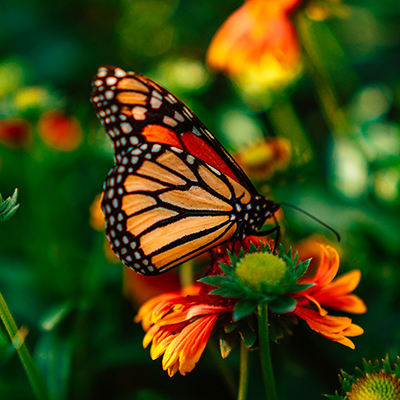 Medical Intuitive Naturopathics & Hypnotherapy
Clicking on the Send Me Details Now button opens an enquiry form where you can message Sonya Lee directly
Send Me Details Now
Experience The Difference: Professional Intuitive Consultant
Medical Intuitive Naturopathy & Hypnotherapy
Servicing area
Virtual Practitioner
---
Focus areas
Intuitive coaching
Wellness
Subconscious
Coaching
Business
Medical intuition
---
---
Sonya Lee Consulting
Experience the difference, of Profeesional Intuitive Consulting with over 25years experience. " I have been ot many healers, but I have never felt a shift like this before, ever." Sonya effortlessly brings together natural psychic and intuitive insight, Naturopathic & Hypnotherapy healing.
I typically help women and men over 40 who are tired of their ever increasing physical problems, and are aware they are carrying heavy emotions and reactions that they feel out of control to and want to gain Health for their wise years, clear out emotional reactions they no longer have control over and feel passionate and get greater joy from their relationships, while also increasing their own personal power.
To recieve notice at the next opportunity and opening for Appointments: CLICK HERE
I open my bookings a few times a year for new customers to come onboard. If you would like the opportunity to work with me for 3mths or 12mths, CLick here, and you will be welcomed to connect with me, Join a free event and apply to work together.
Intuitve Connections 4Wk Online course
For Personal Healing and Intuitive Development & Discovery.
This Course is for those wanting to develop personally in a way that can only occur with group connections and specific focus of self discovery and understanding.
Discover more about this here: join next 17 min Class (temperarily closed for updating)
For more information about Sonya's services and Next Free Event: CLICK HERE
---
Experience what is possible for you
---
TESTIMONIALS
My Journey with Sonya has & still is amazing.
I feel I have been able to connect with my inner self, giving me an understanding of how each of us can loose ourselves through life's challenges.
To be learning to feel confident love & warmth like I am feeling now.
I just wish I had found Sonya years ago. Chris Hasselmann, 2016
---
WOW! I feel really good and confident that my claustrophobia has been addressed. I've carried this with me since I was 16 yrs old, I FINALLY addressed this, and I am now 68yrs old. My advice to anyone is DONT WAIT any longer, it does work. Elizabeth, 2016
---
Thank You Sonya!!
I had a wonderful sleep. I'm feeling really well. Thanks so much for your insight. I thought I had a ball of anger and bitterness in my Liver which was causing me distress and shame!!
Knowing now that it is all my walled off joy and love makes so much sense. It is so liberating. Thank you soooo much Sonya. My sessions with you have been lifechanging!!
You are an amazing woman! I'm so blessed to know you.
.I've been to many healers but I've never felt a shift like this, ever!
Lots of love to you.
D.J. 2017
...........................................................................................
Thank you for your help today. Talking to you clarified so many things for me, gave me direction, and also a bit of energy at the thought that there is still something I can do and I am not helpless in the many challenging situations I am facing. Will call you again soon.
Many Thanks, Ioana.
---
Several years ago in Adelaide,I encountered anxiety, uncertainty and extreme physical and psychic pain for the first time. It was with Sonyas guidance, insight, infinite kindness and actual healing, I recovered life force itself, when this was slipping away, and received miraculous healing with Sonya.I am forever grateful and humbled by the experience with her. Much love from Deidre.
---
The Most 'In-Touch' Practitioner I have ever been to." Dean Mortimer, Strathalbyn.
---
"Sonya helped with different ailments and pains with amazing results. An amazing experience with wonderful rewarding results." Wendy Foweraker, Woodside.
Fast Start Hypnotherapy
3hr
Week One: Initial online form and information gathering. Plus online or phone meeting. Week Two A Thorough first session, taking you in and out of hypnotherapy, gathering further information and then taking you through a specific intuitive Hypnotherapy se
Medical Intuitive Naturopathic Service
12hr
Naturopathy
Herbal Medicine
Spiritual Healing
Holistic Counselling
Hypnotherapy
3 month service, with 6 indepth sessions incorporating, Naturopathic, Medical Intuitive connections, Hypnotherapy and Individual planning. Time here is not specific, as I do not charge per minute or hour. But for the value of service provided
Professional Membership
ATMS - Australian Traditional Medicine Society
---