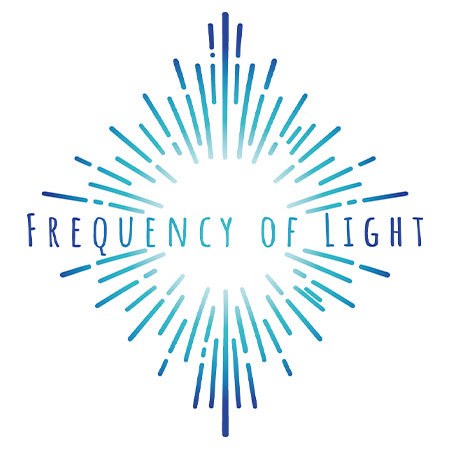 Mind Body Soul Balancing
Clicking on the Send Me Details Now button opens an enquiry form where you can message Clare Milner - Reiki Master directly
Send Me Details Now
Calming Minds Kids Mindful Meditation One-On-One Sessions Group 8-Week Programme addressing your child's overall wellbeing in a creative & fun way gifting them a powerful life skillset
Kids - Mindful Meditation
Focus areas
Restoring balance
Well-being
Realignment
Reiki courses
Mental health & wellbeing
Energy balancing
---
---
Mind Body Soul Balancing has developed a 'Calming Minds Kids Mindful Meditation Programme', using current evidence-based research.
Mindful Meditation is such a special gift we can give to our children, helping them to cope with life now and in the future when they become productive members of our community.
Clare is so passionate about providing our children with the tools to see the value in their own "unique light". She gifts children with a powerful life skillset, they will learn and experience, the benefits of quietening and calming their minds, while regulating their own emotions in a fun way.
Mindful Meditation has a profound impact on our overall wellbeing. There is an emerging amount of research and evidence that indicates that mindful meditation can help our overall health and provide a sense of calm.
The 'Calming Minds Kids Mindful Meditation Programme' has many benefits and is an easy and fun way to support a child's overall wellbeing:
teaches us how to breath properly;
helps us calm down and be in the moment - bringing a sense of CALM;
gives us coping tools for life;
helps us self-regulate those big emotions we all experience at times;
helps with behavioural challenges in the classroom and at home;
helps children suffering from anxiety, depression or overwhelmed by emotions;
manage home, family and relationship stresses and worries;
helps sleeping issues;
teaching us resilience and positivity;
using the same part of the brain as reading, writing and creativity;
left and right brain stimulation;
creates creative children;
addresses playground bullying;
addresses self-esteem issues;
helps special needs children with things such as ADD & ADHD;
non-competitive children;
stress and worry relating to formal testing at a school or national level (NAPLAN);
helps with focus and concentration;
powerful impact on the wellbeing of the whole child - physical, mental, emotional and spiritual.
… and these are just to name a few!
Why not address your child's overall wellbeing in a fun way and gift your child a powerful life skillset they can use now, helping them to live an empowered, happy and peaceful life!!!
'Calming Minds Kids Mindful Meditation Programme' is a creative and fun way to support the overall wellbeing of children, with children experiencing and developing a skill set to manage underlying thought processes and empower them when facing personal challenges.
Kids Mindful Meditation equip children with skills they can use at pivotal points in their schooling journey and equip children with the greatest life tools we can give them.
Clare works with your child and their challenges, while having fun while learning.
'Calming Minds Kids Mindful Meditation Programme' includes:
Mindful Movement | Games | Yoga | Song | Dance;
Teaching: positive self-talk to build self-esteem, awareness of thought and action;
Nourish creativity and encourage compassion, generosity and respect;
Stimulate parts of the brain that increase focus and concentration;
Learn breathing techniques to manage our emotions to reduce stress and anxiety;
Guided Visualisation Meditation.
All sessions are extremely fun and interactive, finishing off with a beautiful guided visualisation meditation, helping your child to find a sense of peace and calm. Your child learns tools and techniques to introduce into their everyday lives, helping them on their path.
ALL one-on-one and group sessions; includes take home pack of mindfulness tools to use in the comfort of your home. Given we take a family approach, parents receive weekly updates on what their child/ren have learnt, so you can keep the skillset alive in the home and encourage your children daily.
All one-on-one sessions; 1-hour held in Spearwood Western Australia and are specialised for your child/ren's needs. Holistic Investment $110 per session for one child, two children from the same family $180.
8-week programme; 1-hour for an 8-week period, held during school term at various schools across Perth, Western Australia. Holistic Investment $150 per child for the term. If your child's school doesn't offer our programme to their students, we are happy to contact your Principal and offer the 'Calming Minds Kids Mindful Meditation 8-Week Programme'.
Clare also attends Personal Development Days for teachers, empowering them with the tools and technique so they can introduce into the classroom and/or introduce into their own life. Clare believes it is instrumental in enabling others to introduce mindful techniques and meditation to children, to creating more balanced environments for conducive learning and to help children regulate their own emotions in time of stress or fear while reprogramming their self-belief.
If you would like to learn more about 'Calming Minds Kids Mindful Meditation' we would love to hear from you!
Qualifications
Reiki Master
Meditation Therapy
Professional Membership
IICT - International Institute For Complementary Therapists
---