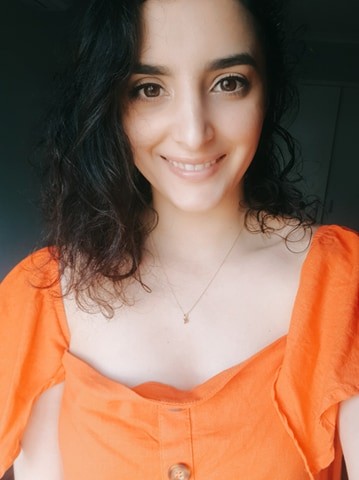 Mind Body Soul Co
Want to find out my availability, pricing or opening hours? Click on Send Me Details Now to get started.
Send Me Details Now
Clicking on the Send Me Details Now button opens an enquiry form where you can message Stefani Haralambous directly
Holistic Health & Wellbeing Practitioner
Holistic Health & Wellbeing
---
Focus areas
Trauma
Reading
Business
Chakras
Energy
Pigmentation
---

-----------------------------------------------------------------
Holistic Coaching
Are you feeling stressed and overwhelmed?
Lack self confidence?
Feeling stuck in your life and health?
Do you have an innate knowing that you are here for a bigger purpose, but not quite sure what it is or are struggling to realise it?
Are you desiring change, personal evolvement and wanting deeper meaning in your life, but unsure of the next steps to take?
​
My goal is to help you:
- rediscover and strengthen your self love;
- to trust yourself and your innate wisdom;
- create powerful shifts and changes so that you are living the life that you truly want.
​
I will help you to connect into your inner wisdom, divine guidance and the true essence of who you really are and the bigger reason for why you are here.
This coaching can cover many different areas of life..whether you are needing clarity, information, ideas, guidance or healing. These coaching sessions will be specifically tailors just for you and your needs! My goal is to provide you with a clear picture of your situation and then to help guide you to find the answers and solutions that work for you.
These sessions are one off, but can also be purchased in packages. ​
(Calls can include a mix of - intuitive development & guidance, emotional empowerment & intelligence, nervous system regulation techniques, energy medicine & management, holistic health recommendations, gene keys, human design & more.)
​​
1x1 online via zoom
Approx 60 mins
Investment: $133 AUD
-----------------------------------------------------------------
Embodied Health Session
This is a holistic approach to health, there is no one size fits all. This is unique to YOU and what YOU need!
Welcome to embodied health. It's not just about being "healthy" It's about embodying a state of health, making choices daily for YOU that feel good.
Are you ready to feel safe in your body? And to stop looking for answers externally and start realising that you have all of the answer?
It's go time!
Session are always personalised with my main areas of focus including root cause medicine: remineralisation, detoxification, toxin removal, emotional wellbeing, nervous system regulation, energy medicine and herbal medicine as well as health and life sovereignty/freedom.
​
​ One-on-one session (online) for 45min - 1hr
Health Questionnaire
Personalised prescription specific to you; lifestyle, food, products & more
1x follow up email/questions answered
Investment: $160
​
MINI VERSION (1-2 weeks to arrive)​
Health Questionnaire
Personalised prescription specific to you; lifestyle, food, products & more
1x follow up email/questions answered
Investment: $90
Personalised Holistic Immune Strengthening Plan
As a special offer due to the ongoing health issues at the moment I am offering (for a limited time) personalised holistic & health immune system enhancing recommendations for $30 per email/ information plan.

These can assist with enhancing and strengthen your immune system for both prevention and treatment such as in the case of supporting the body when having a vaccine.
Please email me at hello@mindbodysoulco.com.au for this above offer

-----------------------------------------------------------------
The Spiral Emotional Clearing
The spiral is an 8 week journey where we deep dive into your relationship with yourself, your life and your patterns around 22 of the most common emotions that humans experience. A mixture of kinesiology, neuro-linguistic programming, spiral dynamics, the scale of consciousness, the chakra system, traditional Chinese medicine with a little bit of magic!
We work to identify and clear your unconscious relationship and conditioning around each of these emotions so you can come to a place of neutral, allowing you to choose your reactions to your emotions and life circumstances, rather than being controlled by them. You then become more of who we are without your old, unconscious conditioning. Without that holding you back, we unlock your potential. You can live from a place of power, choice and agency.
The Spiral enables us to rewrite our stories by clearing the emotions that pin them in place. The beliefs, patterns and behaviours that we are aware of are easy to change. It's the ones that are sitting in our shadow that we must look at. That is the real work; being willing to look in the dark places. When we bring those things into the light, we can truly transform ourselves and our lives.
Shift ANY negative emotional block in SECONDS.
Clear what is blocking you in any area of life.
Gain a deeper understanding of how beliefs and mental frameworks shape your reality.
Step into your creativity, power, purpose & pleasure.
Unlock your intuition & inner knowing.
Gain crystal clear clarity.
Become a more present, more loving and more powerful human being.
Raise your consciousness and vibration.
Clear the blocks that impact your relationships with other people.
Live a more meaningful and fulfilled life.
Shed blocks around wealth & worth and step into true abundance.
Gain a new level of self love & gratitude.
Shed any trauma or conditioning you're carrying & step into your full authenticity.
No longer get easily triggered by your relationships, friendships & interactions & yours or others wealth, self worth, expression, sexuality and visibility.
The end result is that people are more freely able to move through the world.
So… Are you ready?
​
​
​THE SPIRAL
8x 1:1 sessions (approx 60 mins) over 8 weeks
$1300
* Payment plans available
For the The Spiral please fill in the below application form
EMOTIONAL CLEARING SESSION x1
If you would like to book a one off emotion clearing session, you can find them below
1x 1:1 45- 60 min session
$110
Qualifications
Naturopath
Crystal Healing Practitioner
Herbalist
Nutritional Therapists
Full Spectrum Doula
Spiral Practitioner
Reiki Level 2 Practitioner
Professional Membership
IICT - International Institute For Complementary Therapists
---