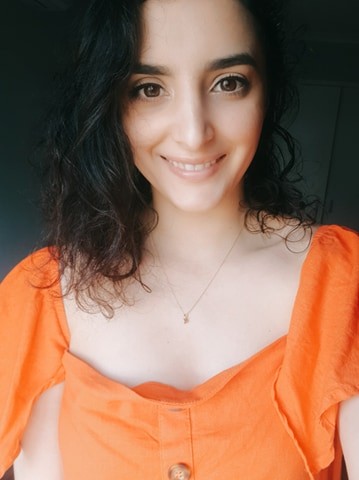 Member since 2015
Mind Body Soul Co
Servicing area: Worldwide
Emotion recognition
Lifestyle
Emotion regulation
...
Want to find out my availability, pricing or opening hours? Click on Send Me Details Now to get started.
Clicking on the Send Me Details Now button opens an enquiry form where you can message Stefani Haralambous directly.
Are you sick of feeling stuck? Unsure of where to go, what to do, how to get there?


Mind Body Soul Co
Hi, I'm Stefani :)
For years and years, I was searching for "the answers" listening to the "gurus" or "person in the know" because I was so disconnected with me. I was searching externally for answers that were always inside of me.
I am a big believer that we have all of the answers that we need, sometimes we just get in our own way. You may have heard the saying "our bodies are built to heal" and I believe that for every aspect of our lives. Unfortunately, we are so over consumed by stress, what we "should do" and information that it all gets lost in translation along the way and we become "stuck".
My healing journey has not been short, simple nor is it finished. But it has opened my eyes to the universe, the truth, and how I can help others.
Through this journey is has led me to multiple beautiful modalities and practitioners who have inspired me to learn more to help others. I have over 10 years experience, training and knowledge eastern (chinese) medicine, energy medicine, intuitive work, naturopathy, herbal medicine, business, full spectrum doula, crystal healing, reiki, gene keys, human design, nervous system regulation, aromatherapy, emotional intelligence & clearing, chakras, the spiral (nlp, kinesiology, chakras, chinese medicine, spiral dynamics & the scale of consciousness.) & so much more!
Knowing these multiple modalities has enabled me to tailor my session specifically for the individual that I am working with. I blend these multiple therapies and techniques to create transformational shifts and profound and lasting healing at the emotional, mental, spiritual and physical level. Together, we transform where you are stagnant or staying small...whether that be, long-held limiting life patterns, negative belief systems and emotional wounding.
I am a big believer that just like we can create the life that we want, we can also create the life we don't want. And I am here to show you how to stop creating the life you DON'T want and how to START creating the life that you DO WANT.
Together we go to the source of it all and this is how you quantum leap into the reality you want! I am here to guide you, to teach you. To open your awareness, to bring the unconscious to the consciousness. My aim is to bring all aspects of life into divine balance, enabling you to achieve a sense of inner balance, clarity, nourishment, harmony and to begin to flourish in all aspects of your life.
How to stop creating your own chaos. How to live an abundant, healthy, happy, free life.
How to create a cycle of wellness for yourself, and generations to come.
How to heal and move through any trauma, situations, decisions and more.
It's time to let go of the subconscious conditioning, beliefs, trauma & start consciously creating the life of your dreams!
Intuitive Readings
These readings are an insight into your now, they help to shine a light on what you need to bring more attention to or what needs to be brought into your life.
They are a mirror helping us to see what is underneath the surface; which often we already know, however, sometimes it can be difficult to see, hear & feel clearly.
Using a combination of oracle cards & intuitive psychic messages I will help you gain clarity and information about your life.
VISIT HERE FOR INTUITIVE READINGS INFORMATION
-----------------------------------------------------------------
Holistic Health Coaching
This is a holistic approach to health, there is no one size fits all. This is unique to YOU and what YOU need!
It's not just about being "healthy" It's about embodying a state of health, making choices daily for YOU that feel good.
Are you ready to feel safe in your body? And to stop looking for answers externally and start realising that you have all of the answer?
VISIT HERE FOR HOLISTIC HEALTH COACHING INFORMATION
-----------------------------------------------------------------
The Spiral Emotional Clearing
The spiral is an 8 week journey where we deep dive into your relationship with yourself, your life and your patterns around 22 of the most common emotions that humans experience. A mixture of kinesiology, neuro-linguistic programming, spiral dynamics, the scale of consciousness, the chakra system, traditional Chinese medicine with a little bit of magic!
We work to identify and clear your unconscious relationship and conditioning around each of these emotions so you can come to a place of neutral, allowing you to choose your reactions to your emotions and life circumstances, rather than being controlled by them. You then become more of who we are without your old, unconscious conditioning. Without that holding you back, we unlock your potential. You can live from a place of power, choice and agency.
The Spiral enables us to rewrite our stories by clearing the emotions that pin them in place. The beliefs, patterns and behaviours that we are aware of are easy to change. It's the ones that are sitting in our shadow that we must look at. That is the real work; being willing to look in the dark places. When we bring those things into the light, we can truly transform ourselves and our lives.
Qualification details
Spiral Practitioner
Naturopath
Herbalist
Psychic
Nutritional Therapist
Reiki Level 2
Crystal Healing
Full Spectrum Doula
---
Service categories
This practitioner provides online consults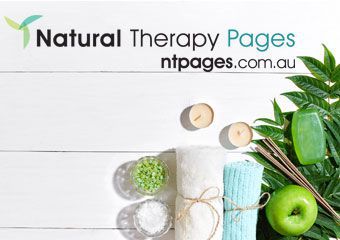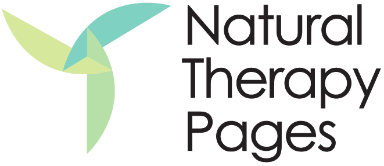 Mind Body Soul Co