Find a Aromatherapist in your area
Mind Body Wellness Coaching
Servicing area: In person in Brisbane or Worldwide by distance healing
Growth
Stress management
Psychic development
...
Want to find out my availability, pricing or opening hours? Click on Send Me Details Now to get started.
Clicking on the Send Me Details Now button opens an enquiry form where you can message Gael Nicholson directly.
Energy and Shamanic Healing | Life Force Coaching | ThetaHealing™ | Angel Therapy® | Flower Essence Therapy
About Mind Body Wellness Coaching
---
* Get 10% off your Initial Consultation when you book in your next healing session today! *
Are you feeling that your inner spark and motivation has diminished?
Has each day become a bit of a drag?
Are you feeling blocked from achieving your goals?
Are any of your concerns work/life balance, relationships, weight, pain, fitness or finances?
If you answered yes to any of the questions above, then a professional Healing, Coaching or Flower Essence session at Mind Body Wellness Coaching is perfect for your needs. Using one or a combination of techniques, our practitioner can help you to naturally overcome a range of physical, emotional and spiritual issues. It doesn't matter what issues yo're dealing with or for how long you've been struggling with them for, as our practitioner can tailor a session to meet your individual needs.
Sessions are suitable for both Men & Women to benefit from, with the treatments we recommend able to be used in combination with contemporary medicines and traditional therapies. To find out more just visit the
Website
or give Gael a call.
---
---
Service On Offer
Energy and Shamanic Healing

AromaBliss - Emotion Clearing Technique

Life Force Coaching

ThetaHealing™

Angel Therapy®

Flower Essence Therapy
....................................................................
Call Gael on +61 427 171 981 to organise your next professional Energy or Spiritual Healing session
....................................................................
Workshops & Events
Gael also provides a wide range of healing workshops & events, with people of all ages able to benefit from attending one of these sessions. To find out more just click
here
or give Gael a call on the number above.
Read My Blog
Just click
here
to read one of my professional Blog Posts.
Opening Hours
I'm also based at the West End Natural Therapies Centre every Wednesdsay
About Me - Gael Nicholson
Ever since my late teens I have had an interest in health and wellbeing which inevitably became a passion, always seeking ways to improve my own health and encouraging others to do the same. Where I had been unfit and chubby as a kid, with low self esteem and confidence, often teased at school, my wake up call came in the form of Bulimia and an anxiety disorder in my 20s and early 30s. When it finally became too distressing to allow this to continue, I began my journey of self exploration into how to improve my being in each dimension of physical, emotional, social, spiritual and mental.
Over the years psychic development classes and mediumship have attracted my interest, studying with Lisa Williams, Tony Stockwell and Sunny Burgess. I have found the enhancement of these skills to be very helpful for making connections with spirit and healing guides so that they can be invited to assist during a healing session.
In early 2013 I was guided to become more actively involved in assisting others on their healing journey, so took a leap of faith, retiring from my 35 year career in education to build my own business to offer intuitive healing and coaching. It is my heart's desire to be of service to others who have lost their inner spark for life, drawing from my own life experiences and healing skills.
My goal is to work in partnership with clients to rekindle their passion for life and to live their most awakened life, thereby enhancing their state of health, emotional wellbeing, relationships, career or finances. I have been fortunate to meet just the 'right' spiritual teachers I needed for each stage of growth, at the very 'right time', so I'd now like to give back to the universe by becoming that 'right' guide for others. As the saying goes "When the student is ready, the teacher appears and when the teacher is ready, the students appear".
To find out more about me and my experiences with healing therapies, just click
here
or give us a call on the number above.
Testimonials
"A huge thank you to Gael Nicholson who worked her magic on me yesterday at her new therapy space! I walked in feeling like an overwhelmed, overworked, stressed out crazy woman...& left feeling like a calm & relaxed little zen pixie! Well done Gael!"
- Tara Sinclair, Queensland, My Job Mentor - August 2014
"I had an Oracle card reading with the lovely and very gifted Gael Nicholson. I would highly recommend her work to anyone seeking some guidance in their lives. As I prepare to move from Chicago to Tucson in the USA, I was seeking some guidance in hopes of making as smooth a transition as possible. Gael's reading was inspiring, encouraging, and uplifting. She is truly a gifted intuitive."
- Donna, USA - August 2014
"I had been following Gael on Facebook for a while and really liked her vibe so made some enquiries about a healing session. She gave me her website address and there it was "if you feel blocked from achieving your goals", that was me. The day before my first session I felt very ungrounded and when I bent down to stroke my cat he shied away from me and wouldn't let me get close. After the session I felt as if my brain had been cleared out of "stuff" and I felt very relaxed. As soon as I got home Ben came straight up to me for a cuddle. Within ¾ of an hour of finishing the session I received a phone call that is seeing one of my businesses move forward already. I also finally started to get some customers for my second business.
I felt that I needed a follow up session at which Gael used ThetaHealing with me, it was mind blowing to say the least. I got rid of an unpleasant feeling that I have carried with me all my life (56 years) that I have previously worked on with many modalities. For days I kept trying to tap into that feeling but it is gone forever. I now feel very grounded and peaceful, with two businesses moving forward, so life is looking very good. Thank you Gael, I can't recommend you highly enough."
- Jan, Brisbane, Australia - April 2014
"Most of my life I have felt different from others, both misunderstood and that I didn't fit in. I was often hesitant to show my true self for fear of criticism or punishment. I've been working to make myself more comfortable about reaching out to others for most of my life. I attended a ThetaHealing session by Skype with Gael, who was compassionate, probing gently for my underlying limiting beliefs which were holding these painful feelings in place.During the session, I learned and strongly felt that my uniqueness is GOOD thing, not a drawback. I started to want to share more of myself with others. I could feel the familiar fear of disapproval sliding away. At one point I experienced a wave of warm energy coming into my heart area, like a cosmic hug. I feel more accepting of myself now, flaws and all, and more confident that others will accept me just as I am. Thanks, Gael"
- Nancy L. Neff, Fishkill NY, USA – January 2014
"I had an intuitive coaching session and a distance healing session with Gael via Skype. Gael is very connected to Source. She received accurate intuitive guidance to help me truthfully look at what was blocking my progress. She is such a joy to work with! She truly cares about helping her clients. The distance energy healing session was relaxing and even though we were a world apart it felt like no time or distance between us. The energy was palpable."
- Teresa, USA – January 2014
"I was born with a pattern of 'what if' that had been passed down through my family line. My unconscious reaction to 'what if' was to try to plan for unknown outcomes and to try to control life so outcomes were known. I needed a sense of security especially around money. I made decisions based on fear which propelled me into situations that weren't right for me. Working on being 'in the flow of life', Gael carried out an amazing ThetaHealing which has transformed my life. I feel grounded and secure. Without the fear, I recognise situations that are not good for me and now choose not to engage in them, knowing that the right situation/solution will appear at the right time. After 42 years, I feel free! I cannot thank Gael enough for her wonderful gifts and for her caring, sensitive and non-judgemental approach – I feel like her healing has given me a new life."
- Julie, Perth Western Australia – July 2013
* FACE-TO-FACE, PHONE & SKYPE HEALING SESSIONS ARE ALSO AVAILABLE *
---
For more information about any of the professional Energy or Spiritual Healing treatments that are available or to book in your next wellbeing session, just give Gael a call or send her a message instantly by clicking on the 'Make an Enquiry' button below
---
Qualification details
Diploma of Teaching (Primary)

Graduate Diploma in Health Promotion (with Distinction)

Certified Master Energy Medicine Practitioner with the Deborah King Center

Certified Life Force Coach, Level 1 & 2, with the Deborah King Centre

Certified Advanced ThetaHealing DNA

Angel Intuitive with Doreen Virtue

Certified Power of Prayer Practitioner with the Deborah King Center

Certified Spirit Guide Coach with the Deborah King Center

Certified Astral Travel Guide with the Deborah King Center

Certified in the Book of Life (Akashic Records) with the Deborah King Center

Certified Delegate of the Light with the Deborah King Center

Member of the International Insititute of Complementary Therapists
---
See Also...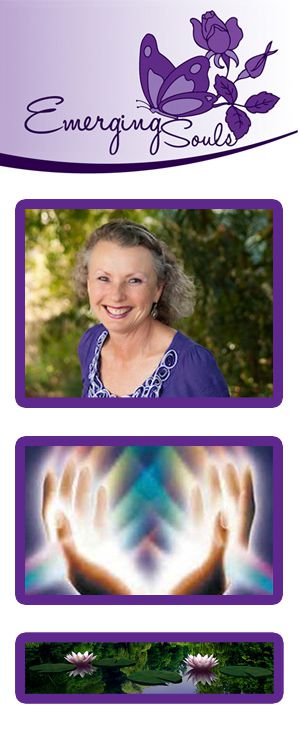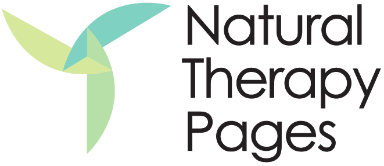 Mind Body Wellness Coaching