Learn how your food, exercise, sleep & stress affects your health based on your glucose biomarkers.
Now available for non-diabetics.
Join the Vively waitlist now to get a 30% discount.
Join the waitlist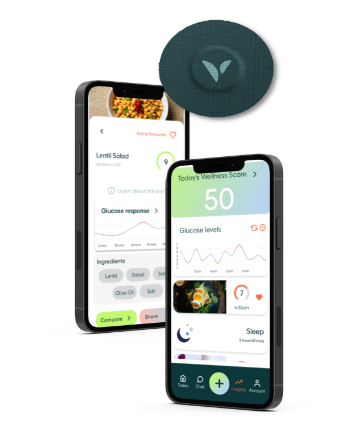 Clicking on the Send Me Details Now button opens an enquiry form where you can message Tony Grant - 0407441410 directly
Send Me Details Now
How would you like to change your life?
Mind Therapy - Southport
Servicing area
North Tamborine, Southport, Red Hill
---
Focus areas
Emotional wellbeing
Addiction
Purpose
Self-confidence
Hypnotherapist
Diarrhoea
---

Welcome to Mind Therapy Gold Coast - Hypnotherapy

Welcome to our website. Mind Therapy is based at Gold Coast Anti-Ageing + Wellbeing Centre at Southport on the Gold Coast, also at Access Natural Health at Red Hill in Brisbane and at Finally Free Therapies, 129 Kinabalu Dr., on Tamborine Mountain.

Hypnosis is a very powerful tool through which a hypnotist can help you to change your life by changing the way in which you react to circumstances in your life. The range of benefits achievable through hypnosis is really only up to you. Hypnosis is about how your mind deals with what life puts before it. Many doctors are now referring clients to hypnotists where traditional medicine is not achieving the necessary results.

With hypnosis you can expect to see an immediate change from the very first session, but every person is different and every issue is different in some way. So if you suffer from a phobia, if you want to stop smoking, get a better nights sleep, lose weight, suffer from stress.whatever the issue, why not phone or email us to see how we can help you.

By the way many health funds now cover hypnotherapy.

About Hypnosis
---

What is hypnotherapy?
---

The simple answer, hypnosis is a state of mind in which we become highly responsive to suggestion. In this state of mind we can change the way that we respond or react to what happens in our life.
What clinical hypnotherapy is not?

It is not the same as stage hypnosis that we see on TV or the stage. It is not about entertainment it is therapy.

With clinical hypnosis you, the client, are always in control, you will not do anything that goes against your belief system. What the hypnotist is doing is guiding you through the process, technically you are actually hypnotising yourself. Pretty well everyone does this almost every day, they just dont realise that they are doing it.

For the technically minded:
---

For the technically minded let me explain a little of the states of the mind.
Lets start with the conscious mind; this is where we spend most but not all of our awake time during our lives. The conscious mind is where we keep our short term memory, our will power and it is where analytical and rational thought occur.

The sub-conscious mind holds our permanent memory of everything we experience in life including our reactions to the experience; its purpose is to react immediately to commands given by the conscious mind and to rely completely on decisions made by the conscious mind.

But the conscious mind depends upon information supplied by the subconscious mind in order to make decisions. The information supplied is based on the record held of past events and outcomes in the subconscious including how we reacted to situations in our life. If youre past experience is that smoking is good then your subconscious mind reinforces that message over and over, smoking is good, smoking is good. If you are bullied at school or at work and that experience frightened you then every time that you experience bullying your subconscious mind will remind you to be frightened.
When these experiences are repeated over and over they become very strong.

Using hypnosis we can change the messages provided by the subconscious. If we change the subconscious memory so that the record of smoking is this is bad for me then you will stop smoking. If we change the record to I am not scared, I am strong and I will not let people dominate me then bullies will no longer control or affect your life.

The mind is incredibly powerful; through hypnosis you can tap into that power and use it to your advantage. The range of benefits that you can gain through hypnosis is very broad, quit smoking, fears and phobias, your golf swing, self-confidence, sleeping the list goes on

At Mind Therapy we are about helping people with genuine needs, for example we will not help a bully to become a better bully or an alcoholic to be a better alcoholic. With some conditions we may also ask you to seek medical advice before commencing hypnosis, if your condition is physical then you may be better served by a physician or a physician working in conjunction with a hypnotherapist.

Weight Loss, tried everything else!
---

As obesity rates around the world soar, demand for gastric band surgery has never been higher. The success stories of celebrities such as comedian Micky Robins, movie star Randy Jackson and the infamous Sharon Osborne have encouraged thousands to follow in their footsteps.

The operation involves placing a band around the top region of the stomach. The band creates a small pouch at the top of the stomach that can hold approximately of a cup of food rather than the average six cups. When this pouch is full it sends a message to the brain that the entire stomach is full. Therefore the patient is hungry less often, feels full more quickly and for longer periods of time, eating smaller portions and loses weight.

The fitting of a surgical Gastric Band results in most patients achieving a steady ongoing weight loss until they reach their target weight, as agreed with their surgeon. The success rate for this surgery is 70%. The gastric band program is intended for people who have 10s of kilos rather than just a few kilos to lose. The gastric band is generally reserved for people with a body mass index of 30 or over. Anyone who is overweight by more than 10 kilos may want to consider the hypnotic gastric band program at a fraction of the cost of actual gastric band surgery.

Whether you have an aversion to surgery, an allergy to anaesthetic drugs or you just dont like hospitals, a gastric band hypnotherapy program provides an alternative that you should consider.

The success rate of the gastric band hypnotherapy is 80%. Results show that with surgery 50% of patients suffer nausea after surgery, 35% reflux, 25% slippage of the band, 15% an obstruction or blockage, many suffer constipation, diarrhoea and difficulty swallowing. None of these are present with gastric band hypnotherapy.

To find out more about gastric band hypnotherapy visit www.gastricbandhypnotherapy.com.au

Here are just a few examples of other things that we can help you with:
---
Addictions
Anger
Anxiety
Business pressures
Childrens issues
Confidence
Fears and Phobias
Grief
Habits
Health
Memory and Learning
Pain
Personal Performance
Personal Development
Public Speaking
Relationships
Self Esteem
Sex
Sleep
Smoking
Sport
Student issues
Weight loss
---