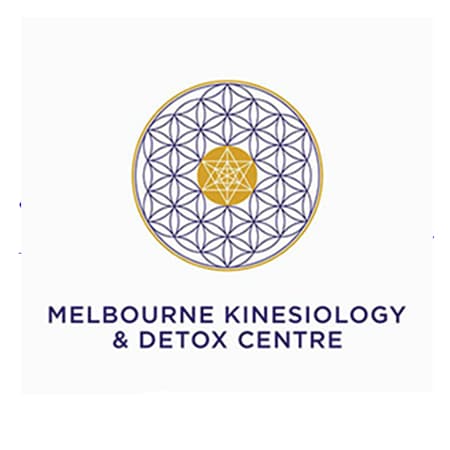 Want to find out my availability, pricing or opening hours? Click on Send Me Details Now to get started.
Send Me Details Now
Clicking on the Send Me Details Now button opens an enquiry form where you can message The Soul Alchemist directly
See what others say...
Melbourne Kinesiology & Detox Centre - Testimonials
---
Focus areas
Purpose
Psychic development
Physical health
Readings
Love
Energy clearing
---
---

Studying with Sharon has offered me a wonderfully rich foundation in the deeply entwined practice of Kinesiology. Having completed First Aid For Emotional Trauma and the first level of Kinergetics, I am now equipped with fundamental energy healing techniques that have profoundly changed my perception of and enhanced my interaction with life. She is an engaging and encouraging facilitator, and abundantly generous with her great wealth of knowledge and experience in the field. I look forward to pursuing the next level of Kinergetics in the very near future!

- Djulz Chambers


---

I booked into see Sharon after doing some research. Everything was fine in my life, but I felt stuck and as though I was merely going through the motions. The initial appointment with Sharon was fantastic. What she was able to pick up on and identify was truly amazing. Kinesiology made me feel as though a weight had been lifted off my shoulders and I felt clearer and calmer. Considering I didn't think there was anything 'wrong' with me me, the experience was more helpful than I thought it could have been. I won't hesitate to see Sharon again and can't praise the benefits of kinesiology enough. Making the decision to give it a go was the best start to my new year.

- Michelle Ball


---

"A warm and caring healer"

Sharon is a warm and caring instructor who's help is invaluable! She has helped me with my transition back to Australia and assisted me with the confidence and belief in myself that I needed so much to succeed. Thank you Sharon!

- Leon Yates


---

"Sharon can change your life!"

It's amazing how emotions from past experiences can impact on your life now. And some of these experiences you probably won't remember or even know about. Sharon has the ability to tap into your energies and emotions to clear the blockages that impact on the way you live your life right now.

So if you don't know why you are constantly feeling flat and all the medical results are clear, Sharon can help you to discover what is causing these feelings in a non intrusive way and you will walk away feeling so much lighter and clearer in your mind, body and soul.

- Suzanne Davis


---

"A fantastic opportunity"

Sharon is an amazing healer... And to have her as a teacher is a wonderful opportunity. I can whole-heartedly recommend the experience and information you will gain from her classes!!

- Yvonne Wise


---

"Wellbeing with character!"

Sharon is a very interesting individual which makes her approach to healing unique and powerful.

- Chris Hanne


---

"Sharon hits the nail right on the head"

Sharon cuts through all the 'story' and finds the underlying unhelpful beliefs that are holding me back.

- Nathan Birch


---

"A gifted healer"

We were drawn to Sharon and felt the powerful healing energy the moment we started heading up the stairs to her centre. Sharon possesses great knowledge, wisdom and warmth in her practice and she always creates an atmosphere of love and acceptance. My children and I have all had successful and at times powerful sessions with Sharon, with many long lasting benefits. Take the time to see her, you will feel better inside and out!

- Madeleine Avon


---

"Very Insightful, Intuitive Healer"

Sharon is able to hold a safe space, no matter what intense emotions present themselves. It is clear that she has done the hard work in her own healing journey and doesn't ask you to go anywhere she hasn't been herself. This is very reassuring and leads to deep insight and healing in a short space of time. I would have no hesitation recommending her to anyone. She also has loads of experience and so is able to pick up quickly what the issues are in your physical body.

- Wendy Andrews


---

"Kind and Caring Practioner Who Gets Results"

Sharon is a warm and caring person who can get to the core of your issues and help you move forward. She will help you unravel deep seeded blocks that you didn't even know existed. Well worth the experience for anyone who is wanting to live a healther and happier life. Sharon can help you achieve that!

- Natalia Sikiric


---

"Exceptional - Very Healing"

Sharon is an exceptional person. Completely non judging, and very wise. She really listens, and it is clear that she has a lot of integrity, She has respect and love for others, which combined with her knowledge, supports her ability to help the individual heal.

- Christine Williams


---

"Great Results, Expert, High Integrity"

I came to Sharon not knowing what was troubling me. She was able to determine in one session the root of my problem and help me to work through it. Thanks Sharon. Great work.

- Efraim Silver


---

"Great Results, Expert, Good Value"

I have used Sharon's Services to manage allergies and came to great results

- Ran Liderman


---

Sharon Tal is a talented healer with a great sense of intuition, empathy, compassion and a gift to address the root causes of health issues. As a doctor myself, I hold high standards for those I choose in my healing team.

– Tania A


---

Sharon transformed my life and created an abundance of possibilities. She has the cleanest energy and she has such an amazing soul! If you want to find the better version of yourself, Sharon is the one that will show you how to do it.

– Eliran B


---

Like many others, I have struggled a great deal with family issues which led me into a very self-destructive path. I was holding on to so many painful memories that only Sharon has been able to surface and help me accept so I can finally move on and be happy. In 15 years of seeing other healthcare professionals. Sharon is the only person who has been able to treat my body and mind as a whole. I would recommend Sharon to anyone struggling.

– Celeste W


---
For more information about the best services for your needs or to organise an appointment - just give us a call!