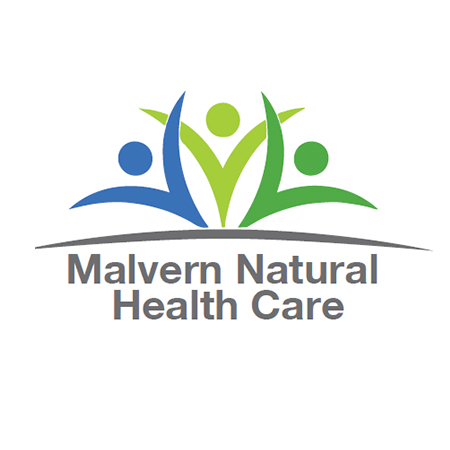 Malvern Natural Health Care
Clicking on the Send Me Details Now button opens an enquiry form where you can message Benjamin Deutscher directly
Send Me Details Now
You'll get results with us because our practitioners are highly trained, experienced experts in treating the REAL causes of illness, not just the symptoms. We use clinically proven treatments and non-invasive diagnostic tests, but above all we really care! Since 1995
About Malvern Natural Health Care
Servicing area
Greater Melbourne and SE Suburbs
---
Focus areas
Colitis
Crohn's disease
Menopause
Depression
Sleep disorders
Assessments
---
---
Family Natural Medicine Clinic
Specializing in restoring function and treatment in:
Chronic, Stress Related and Long term conditions
Fatigue and Immune disorders
Digestive disorders
Metabolism and Weight correction
Toxicity and its many effects
Women's Men's and Children's health.
We can help you overcome:
Low energy, Tiredness, Chronic Fatigue Syndrome
Bloating, Constipation and Diarrhoea, Indigestion, Celiac, Malabsorption problems, IBS, SIBO
Anxiety, Stress, Fears, Mood swings, Depression
Infertility, Pre Conception Care and Pregnancy care
Candida, Intestinal, Systemic or Simple Thrush
Hormone Imbalance, PMS, Irregular Periods, Menopause, PCOS
Thyroid and metabolic imbalance
Diabetes, Hypoglycaemia, Blood sugar Imbalance, Insulin Resistance
Food and Sugar cravings, Appetite regulation
Weight Loss (Fat burning) and Muscle gain
Heart, Circulation and Blood Pressure problems
Hair, Skin and Nail Disorders including Acne, Eczema, Psoriasis, Alopecia, Weak and Splitting Nails
Allergies, Hay fever, Sinus, colds, flu, Acute and chronic infections
Muscle, Joint, Back, Neck and Shoulder Pain, Arthritis and Rheumatism, Sciatica etc
Sporting Performance enhancement
Sleep Disorders, Insomnia, Sleep Apnoea, Teeth Grinding
Supportive treatment for Cancers of the Bowel, Lung, Breast, Uterus, Prostate, Brain etc
General Health Problems...
---
Easy and Effective Detoxification programs for Bowels, Liver, Lymph, Kidneys and Skin

Longevity Programs - Have more energy, great health and live longer! Prevent disease rather than have to treat it.

Weight Loss (Fat Burning) Programs - Custom made to suit your requirements with education on how to keep your new figure!

Naturopathy - We take the time to get to know you, listening carefully to your needs. After a thorough case history, careful examination, clinical testing if required and health education we work with you to design a step by step, practical treatment program.
Treatments are tailored to your individual needs, budget and readiness to make changes. We coach and encourage you every step of the way, addressing the underlying causes of poor health using healthy diet, lifestyle changes and the highest quality, evidence based natural medicines. Counselling Kinesiology and Positive Psychotherapy are also available to assist where necessary.

Our supported Detox and Cleansing Programs for Bowel, Lymphatics, Kidneys, Skin and Liver will leave you looking and feeling years younger- Regain your energy and vitality!
---
Detailed Health Assessments
Iridology - Live Blood Screening - Blood type testing - Urine Analysis - Instant Heavy Metal and Mineral Testing - Kinesiology - Allergy Testing - Emotional Balancing - Finger Nail and Tongue Analysis, 5 minute Candida test
Live Blood Analysis See how healthy your blood cells are live on the TV screen... Seeing is Believing! only $37 with consultations
Computerized Body Composition and Cellular Health reports only $10 with consultations
Nutritional Testing and treatment- Heavy Metals and Mineral levels tested while you wait
Weight Loss Programs with FREE weekly Body Composition testing
---
Naturopathy
Initial Consultation up to 60min $130
Review Consultation to 45min $95
Standard Consultation up to 30min $65
---
Remedial Massage
30min $65
45min $95
60min $120
---
Remedial Massage / Body / Mind / Spirit Healing (with Ben)
30min $65
45min $95
60min $120
---
Kinesiology
Initial up to 90 min $150
Regular up to 60 min $110
---
Gift Vouchers
The perfect gift for your friends or loved ones. Available for any service or dollar value. Order by phone and have your Gift Voucher posted free of charge!
---
Summer Specials
Ask us about Oligoscan Heavy Metal and Mineral Testing now available using the latest Spectrophotometry!
Come and try the Oxy Chi Machine; Lay down and relax as your spine and muscles loosen and lymph and circulation are stimulated. Ask for a free 15min treatment!.
We're passionate about juicing and blending -We'll show you how to get the most from your food!
Purchase the Angel Juicer and receive a FREE Mineral and Heavy Metal test and report valued at $150.
"Excellence in Natural Health & Wellness by experienced experts at affordable prices"
---
Testimonial
I have experienced sustained health during a demanding time in my life. I credit this to the careful, sensitive and professional care of Benjamin Deutscher at Malvern Natural Health Care. Ben has helped me to prioritise healthy lifestyle and eating as well as using his professional judgment to supplement my body's needs with natural therapies. Recently my 12 year old son was finding it very hard to recover from a virus. He arrived at the clinic in great pain. Ben quickly assessed his needs and within hours my son was relieved off the stomache cramps that he had been experiencing for 2 weeks. There is always a welcome smile and professional service from the staff.

Practitioner: Benjamin Deutscher
---
Our team of highly experienced practitioners are available 6 days with evening appointments available weekdays until 8pm
To make a booking or for more information Phone 03 9572 3211, come into the clinic or send an email to info@mnhc.com.au
Consultations available by appointment. Reception and remedy collection open 9am-6pm Mon-Fri and 9am-1pm Sat
More About Malvern Natural Health Care
---
Services
Naturopathy Initial Consultation
1hr
Typically, during the initial consultation your naturopathic doctor will take a detailed history of your current and past health concerns, conduct a complete current health assessment, iridology reading, dietary analysis and assessment of your nutritional
Qualifications
Over 25 Years Experience Assisting People To Achieve Excellence In Health
Certificates In Remedial and Relaxation Massage
Postgraduate Studies In Fertility Enhancement
Counselling, Body Mind Medicine, Positive Psychotherapy, Nutritional and Herbal Medicine
Bachelor of Health Science In Naturopathy
Professional Membership
ATMS - Australian Traditional Medicine Society
ANTA - Australian Natural Therapists Association
ANPA - Australian Naturopathic Practitioners' Association
Chiropractors Association of Australia
NHAA - Naturopaths & Herbalists Association of Australia
Bowen Therapists Federation of Australia
AMT - Association of Massage Therapists